Please note – this is based on my experiences as a high school band director. My thoughts might not apply directly to all education systems in America, but I would imagine that it might for many of them!
The student loan crisis is this weird thing that the American people generally recognize, but won't do jack crap to actually fix. Politicians use it as a hot-button topic to get votes by offering free tuition, while media outlets use it to ridicule young people that are upset about their debt (by calling them lazy and entitled).
Neither approach above is geared towards fixing the core of the problem, it's just noise used to get elected or clicks in my opinion.
While young people continue to get crushed by the promise of their degree (and student loans), universities seemingly give the finger to everyone by building sports colosseums and continually raising tuition prices…because they can.
Government-backed student loans will continue to foot the massive bill, and kids will keep filling out applications for universities. It's a cycle.
On a side note, If you really want to get pissed, go look up college administrator salaries and see how state-run institutions tell Johnny with $100,000 in student loan debt and a worthless degree to go screw himself while the people in charge count their cash.
Some people don't even think the student loan crisis is a real thing. See below:

Whether you deeply care about the student loan crisis, think it's fake, get upset by it, or believe everyone that chose to take on student loans is a fool that's getting what they deserve – it doesn't make the problem any less real or any closer to being solved. It's a serious issue for our country that isn't stopping any time soon.
So where does this obsessive need for kids to go to college and take out loans come from? It's pretty simple in my opinion. Grade school.
Before you get angry and start saying: "But…the parents! They should teach their kids about college costs and how to deal with tuition. Isn't this on THEM?" 
They don't. At least for the most part. Sorry. Let me educate you on how this actually works:
If there is one thing that shocked me as a high-school teacher, it's that parents generally had no idea what was really going on with their kid. The thought is actually terrifying for when I have kids. Teenagers live a totally different life in school than what their parents see at home.
They cuss so much that it sounds awkward due to forcing expletives into the sentence structure, they have secret relationships when they aren't allowed to date, they party, they have social problems at school that they NEVER talk to their parents about.
Parents would time and time again come in for teacher/parent conferences and be shocked at what their kid posted on social media, did to another student, or said to a teacher. They were usually in denial until they saw proof, and then it got awkward and they stayed in denial.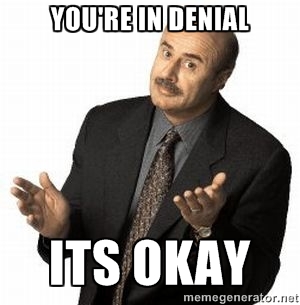 Even the BEST kids did stuff you never thought they would. It's pretty insane really, but not totally the parents' fault.
Students form a lot of their outlook and plans for life at schools. Their social circles, their interests, their views on the world, future careers…everything. I'm not a parent so someone can feel free to correct me; but it seemed like parents (the really good ones) tried hard to interject and guide their kids when they could, but there is only so much you can do with limited face time.
Some parents were good at it, and some totally sucked. Kinda like everything else in life I guess. The bottom line is that schools play a major factor in a kid's early life goals.
So when a 6th grade campus starts putting college banners in the hallways for 10 year olds, or high schools have end of the year "college acceptance" parties for fresh student loan prospects, the kids take notice.
Over and over and over, students are bombarded with college advertisements posted in the hallways, in the counselor's office, and even on the outside of their teacher's door. Schools systematically program kids to feel that college is the only way. There is rarely trade school talk or entrepreneurship classes. It's either college or you're a failure in the eyes of the public education system.
Schools push kids towards college because they think they are doing the right thing…and a lot of the time they still are.
Even as a person that had student loans and know how much they suck, I still believe in the process. It's an investment that can pay off…IF you get a worthwhile degree. But, our culture simultaneously tells kids to be whatever the hell they want in life while public schools push them towards college. It's a confused recipe for disaster (insert whatever played out gender studies or liberal arts degrees joke here).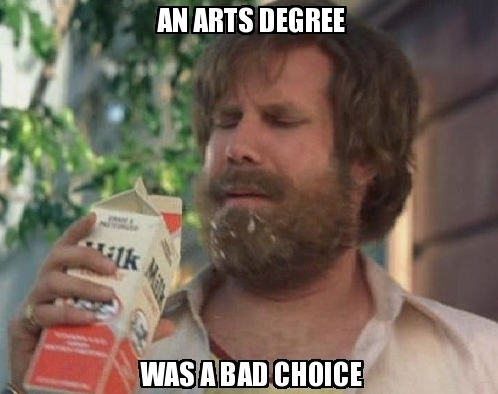 Are there other factors involved? Probably, but in my few years of being a high school teacher I learned a lot about why students feel so driven to go to college even if they have no idea how to pay for it.
This is why I'm a staunch advocate of better financial education in public schools. If the education machine is going to push kids towards college like they're on a student loan conveyor belt, shouldn't they make sure kids are prepared to handle massive, mortgage-level debt?
The student loan crisis is complicated – let me know how you think it can be fixed. Here are some fun opinions (caution: language) from a Facebook post I did recently. Enjoy!








Live differently. Your bank accounts will thank me later. ~ M$M