One of the easiest and best things you can do to save more money is to find an online savings account with a high-yield savings rate. Online banks don't have the same overhead as brick and mortars, and that means they can pass those savings along to their customers in the form of higher than average rates.
To show you what I mean, here are the current savings account interest rates from some of the largest brick and mortar banks (these rates are subject to location and change):
Bank of America's Platinum Savings - Up to 0.06% APY
Commerce Bank's My Rewards Savings 0.02% APY
PNC Bank's Standard Savings 1.25% APY
Super low rates like that would be awesome if you were borrowing money, but I'm talking about saving it. The banks on my list of best online savings accounts all currently have rates of 2.10% or higher. If that difference seems marginal, remember that it can add up when you're trying to save more and earn more. Plus, many of these banks have zero monthly maintenance fees.
When I compiled this list of best online savings accounts, I looked for the following things:
High-yield rates
Lower fees
Superior technical support
ATM access
No minimum balance
And yes, all of the banks on this list are FDIC insured, so you know your money is safe.
I'll be trying my hardest to keep my M$M list of best online savings accounts reviewed and updated as rates and promotions change, but you should still always check with the bank before applying.
And, stay tuned at the end of this list for tips on picking a savings account, how a money market account is different, and more.
M$M's picks for the best online savings accounts in 2021

HSBC Direct Savings
0.15% APY, $1 minimum balance, no monthly fees
HSBC is on my list of best online savings accounts for simple, straightforward terms and a higher-than-average savings rate. There are no monthly fees and they have a great online platform that lets you track your income and set goals. HSBC is also a well-established international bank, and it's actually the 14th largest bank in the U.S.

American Express Personal Savings
0.40% APY, $1 minimum balance, no monthly fees
If you already have a credit card account with American Express, then you know about their attentive customer service and online support. You get all of that with their savings account, and you can also link up to three of your current bank accounts.

Barclays Online Savings Account
0.40% APY, no monthly fees
Barclays is an international financial services company with over 325 years of experience. They're offering a stellar APR for a savings account and an intuitive online platform, but you will have to be okay going without ATM access or an attached checking account.

Marcus by Goldman Sachs
0.50% APY, $0 minimum balance, no monthly fees
Goldman Sachs is a familiar name in the finance world, and Marcus is its consumer bank. Marcus meets the standards for best online savings account with its high-yield savings rate, $0 minimum balance, and no monthly fees. They also offer a couple of other high-yield CD options.

Ally Bank
0.50% APY, $0 minimum balance, no monthly fees
Ally Bank is a great online banking option because you can also open a free online checking account, which comes with the same $0 minimum balance and is eligible for a 1% cashback offer. If you're looking for both checking and savings at the same bank, Ally might be a good option for you.


Discover Online Savings
0.40% APY, $0 minimum balance, no monthly fees
Like American Express, Discover is another credit card company that has expanded into the online banking market and they're also known for excellent customer service. Discover also offers something called First Fee Forgiveness which waives your first excessive withdrawal, insufficient funds, or stop payment fees.

Synchrony Bank
0.50% APY, $0 minimum balance, no monthly fees
Synchrony might be a new name on this list of best online savings accounts, but they've been in the financial services market for quite a while and were originally run under General Electric. Synchrony's online savings account also comes with an ATM card if you need to be able to access your funds quickly.

U.S. Alliance Financial High Dividend Savings
0.55% APY, $500 minimum balance, no monthly fees
U.S. Alliance is a credit union that was founded and originally only used by IBM employees. To use U.S. Alliance, you will need to be willing to join certain charitable organizations, associations, work for one of their partner companies (including Pepsico and American Express), among other things. Despite the requirements, U.S. Alliance is offering one of the best APYs on this list. It's worth noting that you will pay $5 per transaction when you withdraw money using an ATM card.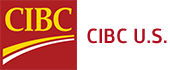 CIBC Agility™ Online Savings
0.52% APY, $1,000 minimum deposit, no monthly fees
CIBC is a Canadian owned bank that has been in business for nearly 30 years now. They've got a nice online savings account option that comes with an ATM card if you're interested. You will need to deposit at least $1,000 to open an account with CIBC, but the minimum balance required to maintain your account is $0.01.
Pro tip: Manage all of your accounts, create a budget, track your investments, and plan for retirement all in one place – Personal Capital. My wife and I have been using it for a few years and we love it. Plus, it's free to use! Learn more about Personal Capital and what they have to offer in my Personal Capital 2021 Review. PS- if you sign up for Personal Capital through my exclusive M$M link, we'll both get $20 🙂
How to choose the best online savings account for you
These banks definitely have some key similarities, higher-than-average APYs for one, but they have some subtle differences that might sway you towards one versus another. I want to dig into those differences and what else you should look for when choosing an online bank.
Accessibility to funds
Because these online banks don't have brick and mortar branches, the trade-off is that accessibility might be an issue for you.
So, before you open an online savings account ask yourself this question: "Do I want or need to be able to get to my funds quickly?"
You should be able to access your money whenever you want, and all of these banks are going to give you the option for electronic transfers (taking up to three business days). But, maybe not having ATM access would be a positive thing for you – it would definitely eliminate any impulse withdrawals. On the flip side, if you really did need money quickly, you might run into some issues.
Don't forget that fees add up
I wanted to stick with banks that had as close to zero monthly maintenance fees as possible. That's because despite feeling pretty minimal, fees can add up into a decent amount of money. Add enough fees together and you can negate any of the other financial perks.
I'd say that most banks are getting on board with eliminating monthly maintenance fees, especially online banks, and this is really a good thing for consumers moving forward.
Pay attention to the promotions
One of the ways that banks are attracting new customers is by offering a sweet promo period APY and/or bonus cash back. But once that promo period is over, you might be left with a bank that wasn't much better than where you originally started. Just make sure you read the fine print to learn the terms and conditions before opening a new account and moving your money.
Fees associated with more than six transactions per month
There is a federal rule called Regulation D that says savings accounts must limit convenience withdrawals (online withdrawals, overdraft protection transfers, and transfers made over the phone) to six per statement cycle. Many, many savings accounts will charge you once you go over that amount, usually around $10. It's not them being jerks; it's the law.
The types of transfers not included in Regulation D are ATM or branch teller withdrawals. In addition to charging fees, some banks can also close your account if you go over the limit.
Savings account or money market account?
All of the options on my list of best online savings accounts are purely savings accounts, not money market accounts. The key difference is that money market accounts let you write checks. And while they may also have even higher rates, they generally require a large minimum deposit, which depending on the bank, can be something like $10,000.
The APY on these accounts is variable
The rates on all of the savings accounts listed here are subject to change as the Federal Reserve either raises or lowers rates over time. Rates have been increasing in the past few years, but that trend has recently slowed down. Are your rates immediately going to be cut? Not necessarily, but be aware that rates will change over time.
Final word on the best online savings accounts in 2021
I was pretty excited to put this list together because it's something I see talked about a lot in my M$M Facebook community.
Accounts with high yield savings rates mean your money is growing at a higher rate. Online banks are able to offer these higher-than-average rates because they don't have the same overhead as your local bank or credit union, but the tradeoff is a less accessible bank account.
You'll have to weigh up the pros and cons before picking a new bank, but also remember that investing your money can offer an even greater return. If you're new to investing, I suggest reading Best Online Stock Brokers in 2021 to learn more about some of the best online brokerages on the market today.