I'm not really sure if it's the Facebook ads I've been putting out lately, or maybe it's the new site design, but the feedback for the site in the past month or so has been at an all-time high in terms of positivity.
Blogging is a little bit of a lonely business in the beginning (if you are doing it full-time), because you have all of these people that are reading but rarely have anyone reach out to you or comment on posts.
The cool thing about Facebook is that it's ultra conversational, so I've been able to engage with what seems like thousands of people on that platform!
(If you haven't liked the M$M Facebook page yet…I think you're missing out!)
Admittedly it is a little draining sometimes trying to get to every comment, but I feel that if a reader takes the time to react to my post, the least I should try to do is read it, like it, and comment as well. I REALLY appreciate all the interaction so far, and I love getting to chat with all of you online.
An example of how awesome this is all getting to be: I did a simple Facebook post asking what kind of cars you all drive, and got 300 responses. I couldn't even keep up with them haha.
M$M is turning into what I always dreamed it would be!
A lot of personal finance bloggers start their sites with the mission to "empower" people with their money (still not 100% sure what that means but I know it works for a lot of influencers).
I'll be honest – there are a lot of fancy reasons that I could make up for why I started blogging. But really, it's pretty simple. I just wanted to talk about money with people who didn't think it was taboo or weird.
I also wanted to have an environment where people could share their successes and have other people be genuinely happy for them.
Money can be a pretty divisive topic, and a lot of the time the people like us who want to drive crappy cars or pay off their loans early are frowned upon because we're not even close to the norm.
My interest in money started over beer and water-skiing…
Kinda weird to write that out, but it's true!
I didn't know jack about money when I graduated from college. I was going to make minimum payments on my student loans, buy a new Camaro as a reward for graduating college (seriously), and buy a house WAY too early.
Related: I Deserve a New Car, Right? Wrong.
Then, one day I went boating with my wife and a family friend of hers. Everything changed for me.
Over the past few years I've been fortunate to become closer with the friends that I've met out on the water, and we regularly started hanging out and having these awesome conversations (this is where the beer comes in) about money.
I have two financial friends/mentors named Mike and David that have allowed me to stick around and pick their brains about debt, all types of investing, life, etc.
Related: Millennials: Invest in THIS First
That relationship with them spun off into me deciding to pay off my student loans early, quit my job to run this site, and grow M$M into a sustainable business that currently reaches over 100,000 people a month.
[convertkit form=4985303]
Not enough people have the opportunity to talk about money
The honest reality is that 90% of the people (or more) around us don't give a crap about personal finance. It's always surprised me because it's such a big part of our lives.
My goal was to create a place and community where people want to put it all out on the table and talk about money so we can all just have a better quality of life.
So far, it seems to be working.
I've seen hundreds of awesome debt-payoff stories, you've talked to me about your families, and shared a part of your lives with me.
I TRULY appreciate it and see it as a gift that you include me in those moments. Here's an awesome example of what I'm talking about from a M$M reader named Anthony:
"All I have to say is thank you! You have no idea how your articles impacted my life."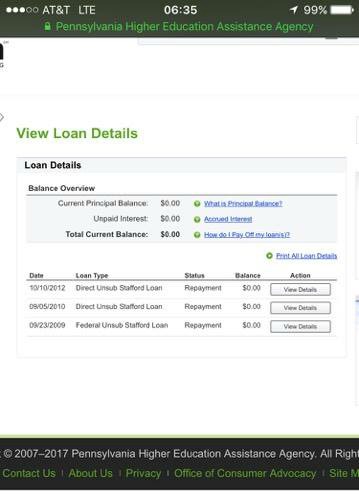 I mean…just the fact that anyone would share something as important as a zeroed out loan balance with me is incredible. That put a smile on my face for a LONG time after I saw it the other day!
Please keep sharing your money (and life) successes
Your cool life stuff, the amounts you've paid down on your loans, old cars you drive, etc. are the reason that I've been so passionate about growing this site. If you keep sharing, I'll keep putting out the best content I can to help you make it to wherever you want to go.