Hey De$troyers – the guest posts are back!!!! I've got an incredible story to share with you today from Steve over at ThinkSaveRetire.com. He and his wife are now living in an Airstream RV and will start traveling the country soon, and they are leaving their jobs to do it. Enjoy! ~M$M
Thanks Millennial Money Man for allowing me to chat about our story! We are avid readers of your blog and love what you're doing for the personal finance community. And speaking of my story…
This is a story of, shall we say, transition. I went from a guy with a luxurious dwelling in the suburbs and a high paying job with lots of cars (and a motorcycle!) to a stooge who lives in an RV with his wife and two dogs. And we plan to for the foreseeable future.
Let's start at the beginning.
The year was 2004 and I just graduated from college. I was making some cash and settling into whatever I thought was a "normal" life. And I totally started out with a bang. Not three months after starting my first job, I blew almost half my salary on a Corvette. Yeah, it was "America's sports car". The car was super fun, but it is not like the cash stopped spilling out of my pocket after the purchase.
In fact, it had just begun.
With that Corvette, I started to establish money habits that were murdering my financial future and gutting my chances of retirement. Because when you have a Corvette, you can't just drive it "stock". You need to upgrade the sucker, and so I did. $25,000 later, I had a supercharged Corvette with all the performance upgrades that I could possibly afford – and then some more. It was a stupid loud car. You could hear me cruising down the pavement from a mile away. And if I was in a particularly feisty mood, I'd wake the neighbors out of a sound sleep by roaring by.
Then, the house in the suburbs. After all, I can't let myself be seen driving around in a sports car while living in a…rented apartment. Pshaw! This is America, damnit. This is the country where homeownership and sports cars are a sign of success. I had the car, and now I had the house.
Related: Take a look at the free tool my wife and I use to track our net worth!
Of course, sometimes I didn't want to drive the Vette. Sometimes, I felt a bit more luxurious. What's a guy to do? Buy a brand new Cadillac CTS, of course. And then a Yamaha R1 sport bike for those times when, you know, I just needed to unwind from my stressful, high-paying job.
It's a rough first world life.
"What in the hell am I doing?"
I will remember one very important day for the rest of my life. One afternoon, I walked out to my garage, robotically reaching up for the wall-mounted garage door opener to give it a press. But something stopped me. For several seconds, I just stood there in the dark. Then, I looked up and took note of what I was looking at.
In my dark garage sat a supercharged Corvette and a new Cadillac CTS. In the middle, my R1 motorcycle rested peacefully until its next ride. I spent a ton of money on these toys. They were fun and exciting. They made me feel successful. They turned me into a happier person.
Or so I thought.
Standing there in my suburban garage and looking at my expensive drivable toys, I instinctively uttered the words "so what"? These words came straight from my subconscious. They just came out.
So what?
The cars. The house. The happy hours with friends and coworkers. The high salary. These things should make me happy, but they aren't. Even with everything that I had, something was missing. I did not like the direction that I was moving in life.
Don't get me wrong…things were "fine". I wasn't suffering. I wasn't out partying all night and sentencing my liver to a slow, merciless death. I never went wild and crazy. But still, there was something in my life that I just couldn't shake. Is it too much to ask to feel, I don't know, fulfilled?
The stuff I bought sure as heck wasn't doing it.
After days of thinking on this, I finally figured it out – it was my job! I didn't like what I was doing. I felt trapped. I now realize I suffered from the golden handcuff syndrome, where a high salary keeps people locked in and working jobs that they don't enjoy. Mentally, I linked all that stuff that I had in my garage to my unconscious willingness to continue working an unfulfilling job.
I needed the job I didn't enjoy to fund the things that I believed brought me happiness. What a life! But then, I met my future wife, and life and I came to terms.
We both wanted financial freedom
We met. We dated. We married. In a span of about a year, I went from a single guy living the life of a highly paid bachelor to a married guy who doesn't particularly like his job, but does it anyway because, well, the money was pretty nice.
Shortly before we got married, I remarked to my soon-to-be wife that we could go out for $100 dinners once a month now that we have two combined salaries. Ugh.
I was a financial train wreck. The money got to me. Combined salaries means combined spending potential. We were swimming in greenbacks. It was fun.
Until I remembered once again that I don't like what I do for a living, and my spending keeps me there. I began to read, mostly online. Blogs. Magazines. It turns out people were going through the same problem I was. These people called it "financial freedom". I like the sound of that. It's freedom, which is good. And it's about money, which is also good. Super good.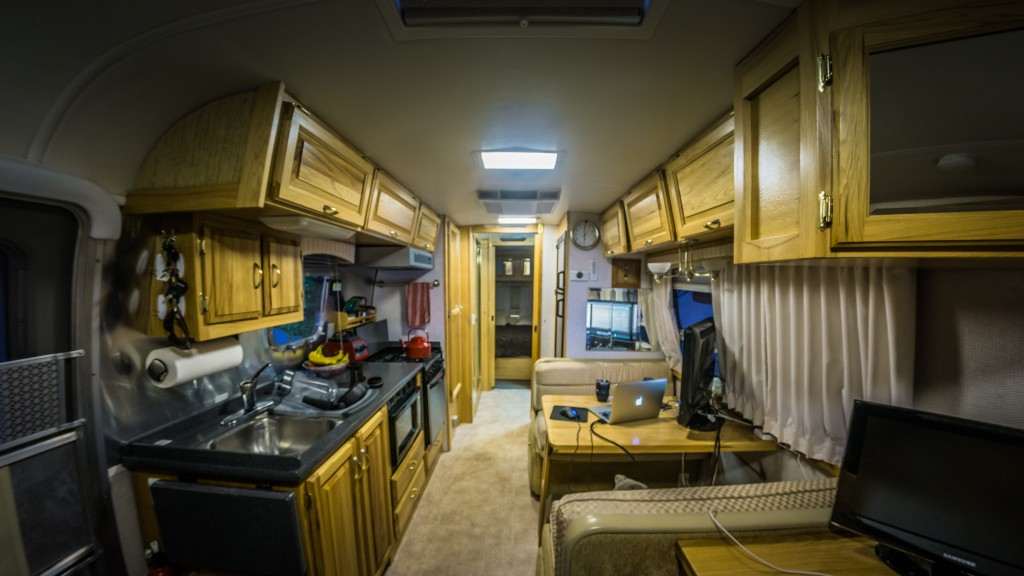 Fast forward two years. Here we sit, living peacefully in an Airstream RV that we call our house. We sold both of our "sticks and bricks" homes (my suburban house as well as the house that my wife (and we) lived in). Our two rescued dogs have joined us. One big happy family in one small living space.
And we couldn't possibly be any happier. 
It started with a giant downsize. We probably could have furnished an entire Good Will store with the amount of stuff that we donated. We cleared our homes of the junk that had accumulated over the years until it was darn near empty, containing only the remaining items that were actually useful. I mean truly needed.
Believe it or not, my beloved Corvette was first to go. I sold it for pennies on the dollar for what I paid for it, too. You gotta pay to play, I guess. Next, my motorcycle left – along with the huge monthly insurance payment (sport bikes are crashed a lot and are most likely to be stolen and, therefore, come with high insurance rates).
We kept the CTS so my wife has a car to commute in, but we are selling that sucker next year after she retires from her full-time job.
Oh, and speaking of retirement!
Our full-time working careers are rapidly ending
I am done working at the end of December. As a favor to her boss, my wife will continue working through March of next year.
Why retire? Because…financial freedom. Over the past couple of years, my wife and I have saved nearly 70% of our combined salaries. Our aggressive saving habits, combined with super low future monthly expenses (RV living, baby!) is enabling us to call it quits from full-time work insanely early. It's almost surreal. Actually, it IS surreal.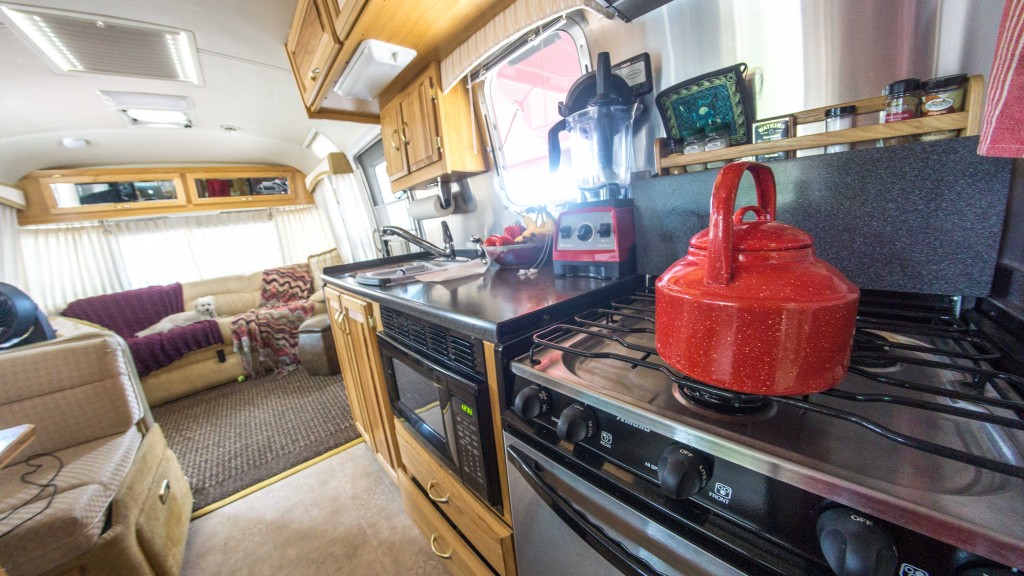 The plan: Travel the country and take in as much as we can. National parks. Dirt parking lots on BLM (free camping) land. Rivers. Lakes. Oceans. Mountains. Just…everything. Things that most people don't get to see or do, we want to do them while we are still young. We want to hike the Tetons and swim in 100 different lakes. We want to dip our toes into thousands of streams and let our dogs sniff the wonderful scents (read: dog pee) in all 50 states (okay, at least the lower 48). Basically, we want to have fun, and we want to be outdoors while doing it.
We aren't afraid to work again, either. But, it won't be a full-time job. The work will be on our terms and our schedule, not somebody elses. Been there, done that. We don't want to go back to a full-time job again. We want work that we enjoy, things to keep us active and focused as well as fulfilled and happy with our lives and continuously looking forward to what's next.
We sold two homes and bought an RV to make it all happen.