Health.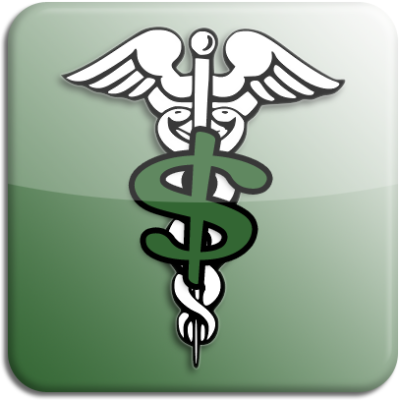 It's not really something that you think about too much when you're young right? When you are in your 20's, you pretty much feel awesome all the time. It's not hard to stand up, stairs don't scare you, and your sick days are mainly used for the day after the Super Bowl.
We don't think about health because we feel invincible. It's great.
Here comes the sad part of my job. Unfortunately, the fun times do come to an end. And no, I'm not talking about death or anything that morbid. There will be a day when our good health starts to slip a little bit, and those stairs look a little bit taller than they used to. The couch is going to seem lower than you remembered it being before. You might have to take two sick days after the Super Bowl. Getting old sucks, just ask any old person you know.
It's honestly really hard for Millennials to keep an eye on the future of our health, much less plan for it. I'm sure I'm not the only one that paid for health insurance the past three years and went to the doctor once (still upset about that by the way).
HOWEVER, as we get closer to our 30's Millennials should start planning to use that insurance more, especially when we start to make families and have kids. If I haven't mentioned it before, kids cost a lot and get sick all the time. Fortunately, there are tools out there that can help you prepare for higher health care costs down the road.
A HSA (Health Savings Account) is a great way to save yourself some money when you get to that point.
I'm sure you've heard of a Health Savings Account, but you are probably like me and had no idea what they were used for until recently. Basically, an HSA is exactly what the name says. It's savings account that is used exclusively for health care expenses. You can get an HSA through most major banks, but you have to qualify through your existing health insurance plan. You can generally find out if you qualify by looking at your insurance policy outlines that you've never read before.
Here a few quick facts about HSA's and their benefits:
– The money that you deposit into a Health Savings Account is NOT taxed when you put it in or taxed when you use it for health care expenses. I'll get to this later in the post.
– Some companies contribute to HSA plans similar to the way they would contribute to a 401k plan.
– You need to have a high-deductible health insurance plan to qualify.
– The money in the account can be used to pay for anything health care related, from doctor visit copay's to Ibuprofen at the grocery store.
– HSA's can be part of a solid strategy to budget for your health care expenses for the year.
– You can only put a limited amount of money in a Health Savings Account every year. For 2015 the limit is $3,350 for single homies, and $6,650 for the married people.
– The funds in a Health Savings Account can be invested into stocks and bonds (although you should leave enough cash out for health care expenses).
– You can get an HSA if you are on Obamacare, or SCOTUScare, or whatever people call it now.
Before I go on, we need to talk about Pre-Tax vs. Post-Tax dollars, and why it's important to know which is which.
Tax benefits are the heart of what makes an Health Savings Account useful for saving money. In an effort to slightly reduce the country's health care costs, the government gives HSA users the benefit of claiming deposited funds as a tax deduction similar to IRA contributions. The government wants you to plan ahead, so they make it worth while for you to use an HSA. This means that every dollar you put in the account will not be pillaged by Uncle Sam, making that money the Pre-Tax variety. If you use your normal personal funds (i.e. pay with your debit card because Millennials don't even know what cash looks like anymore), you are paying with post-tax dollars.
Check out this easy example:
Say you make $45,000 a year. You are in the 25% tax bracket, and will be taxed accordingly when tax time rolls around. However, if you make a $3,000 contribution to an HSA account during the year you will only have to pay taxes on $42,000 of your salary. The $3,000 you put in the HSA are now magically pre-tax dollars that will not be taxed! You can look at it like you are paying for your health care expenses with a sweet tax coupon.
Pre-tax dollars = discounted. Post-tax dollars = more expensive.
I hope that makes sense, because I feel like I explained it well.
You will have to pay for health care stuff eventually, so why not do it with a smaller tax bill later on?
Check out you health care policy or contact your provider and see if you qualify to open a health savings account. There are a TON of benefits to using an HSA, and not much downside as far as I'm concerned.
 Live differently, your bank accounts will thank me later.
Please subscribe in the top right corner, and don't forget to like my Facebook page and follow @GenYMoneyman on Twitter or Instagram!