I've always felt like I'm in a bit of a strange position running this blog. For years now, I've been the biggest cheerleader for my readers that I can possibly be. I've seen familiar names and faces come to this site over and over again since I started this back in 2015, and I've wanted nothing more than financial and life success for them.
Fortunately, a lot of familiar readers eventually shoot me a message that says something like: "Hey Bobby, just wanted to let you know that I've been following your site for a while now. It has really inspired me, and yesterday I finally paid off my student loans!"
And messages like THAT are the reason why I wake up every day excited to do this. Creating the amount of content and talking to the number of readers that I do isn't easy, but one message like that makes my entire freaking month.
But then…there are the other readers. The people that I specifically wrote this blog post for today.
This is why I feel like I'm a strange position every once in a while – as much as I always want to be positive and motivate readers toward whatever goals they have, sometimes I have to get a little real.
Now before I go in on this – I want to tell you something. Success is hard. Getting ahead financially is not an easy journey, and it can take years to get ahead. After talking to thousands of people from different backgrounds and even through some of my own experiences, I feel like I have a decent perspective on the difficulties that a lot of people face financially.
So if you're someone that has been guilty of any of the things below – just understand that you aren't alone and I'm not attacking you. I'm just letting you know that I've seen common themes over the years. You can either choose to be offended (which I don't recommend) or recognize that you might be doing some of these things on the list without even realizing it.
Once you know, you can evaluate and correct. That's what it's all about. So…let's dig in, shall we?
Here are four habits that could be holding you back financially:
1. You know what you want to do, but don't act
Out of everything on this list, inaction is probably the most frustrating one for me. I see so many people that have everything it takes to get ahead, and they just don't…start.
And honestly, it never seems to be one specific thing that's holding them back. Sometimes it's fear (which I'll talk about shortly), but a lot of times, it's just procrastination.
"I'll start making bigger loan payments next month."
"I'll save more starting next year."
"I'm waiting to see what the market does before I invest." (<—please don't do that homies)
And sure, you could try to justify all of the statements above, but the reality is that most people just haven't reached the tipping point that creates action yet. It's not painful enough. You're not worried enough to get started on the journey.
Quick sidebar – the same thing has happened to me before, but with being out of shape. Since I started M$M, I've progressively gotten in worse shape. I kept saying I'd do something about it. I kept telling myself that I'd eat better tomorrow or next month…and then I didn't.
Then, one day, I became so frustrated with my pants not fitting that I made a change and hired a fitness coach. Now I've lost weight and feel awesome.
Looking back, I wish I had made that decision years ago. So if you're right at the edge of being frustrated enough financially that you want to make a change, but still sort of comfortable enough to keep procrastinating…go take some action TODAY.
2. You're afraid to make the leap
Ah, yes. Fear. My old nemesis.
I've seen reader email after reader email that mentions being afraid to take the leap of faith.
Real talk though – I've been right there before. I mean I quit a solid teaching job to run this dinky little website, and you can imagine how scared I was!
But, I did it. And guess what? I survived. #survivorbias
Now please please please don't take that as a green light to go quit your job for an obscure business model like blogging. Just…don't do that haha.
But definitely take it as a green light to step out of your comfort zone and start attacking your student loans, reach financial independence, or even take that job that you've always wanted.
What I've learned is that people who are brave enough to make big changes in their life are usually resourceful enough to make it work once they've put themselves on the path.
At some point, you just have to believe in yourself and your abilities and go make things happen.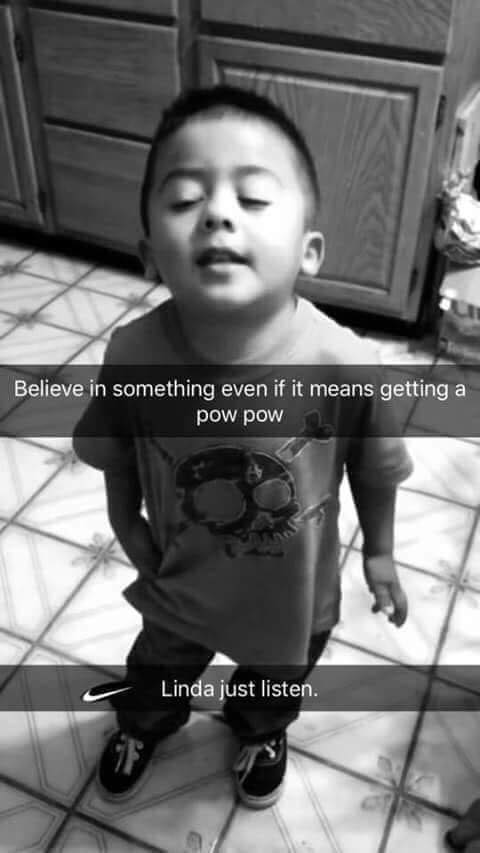 3. You complain or make excuses
Want to know what the fastest way to make people not care about your situation in life? Complain.
Seriously – think about it. How many times have you complained a ton about your financial situation, and then your friends and family just throw money at you to make it better?
Never, right? And if they do…we need to talk because I want to meet your friends and family. They seem cool.
Complaining about where you are financially is just ineffective. Nobody really cares when you complain, because they're usually concerned about their own financial situation. They barely have the energy to focus on their own finances, let alone yours.
Excuses are even worse because you're just lying to yourself. And again just as a disclaimer – these are all things I've done before, especially when I was buried in student loans on a teaching salary.
I used to complain that teachers don't get paid enough (and still do actually…they just don't) and used that as an excuse to tell myself that I'd just always have student loan debt.
Nothing really changed for me until I decided to stop talking about that and took some action instead. Nobody forced me to be a teacher, and nobody really forced me to take out loans for college. I knew how much teachers made before I took the gig.
I put myself there, so I had to figure out how to turn things around.
4. You're settling for the life you have instead of the life you want
I've actually had readers directly ask me if I think that they are destined for greatness. There are a lot of people who don't believe in themselves enough to create the life they really want. Isn't that crazy?
But then when I look around at a lot of the messaging out there in the world…I get it. The world can be a mean place – I've had people say crazy stuff to me before!
I had co-workers tell me that I'd never make it with M$M, people tell me I couldn't pay off my student loans as fast I wanted to, and even people now who hope my next big project flops so that they can watch me take an L.
It seems like everywhere you look, someone is telling you that you can't make it or that you're not good enough to do what you want to do in life.
I'm here to tell you…that's all bogus. Everyone has potential. Everyone can be special at something.
The only way you can get there is by tuning out the noise, surrounding yourself with people that will root for you instead of tear you down, and understanding that success for you isn't the same as success for someone else.
And you also have to try new things and expose yourself to the possibility that you'll fail a few times along the way. My trajectory with this site and my personal finance journey hasn't been squeaky clean. I've had bumps and bruises along the way. But I'm not afraid to try things and see what happens, and you shouldn't be either.
So please…don't settle for your current situation. If you want to go do something in life, you need to try it. Student loans, a side hustle, financial independence, retire early, start a business, etc. What's the point in all of this if you don't, right?
Question for you:
Are you letting any of these habits hold you back? What do you want to do right now that you aren't?