Learning how to become a social media manager can lead to a flexible, exciting, and fast-paced job that you can do from home. But not that long ago, social media manager was virtually a non-existent role.
These days, social media managers are in high demand everywhere for large companies to solopreneurs, like bloggers or consultants. Platforms like Facebook, Twitter, and Instagram are a massive part of a brand's marketing strategy, and social media managers can help business owners leverage those platforms to increase their exposure.
What's great about learning how to become a social media manager is that you don't need a degree to work most social media management jobs from home. It does require working knowledge and the ability to find clients, but that's exactly what I'm going to help you with today.
How to become a social media manager in 2020
One of my favorite things on the internet is seeing brands troll customers or gently mock themselves on social media.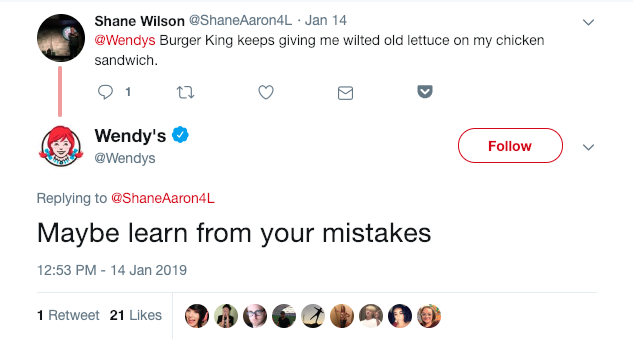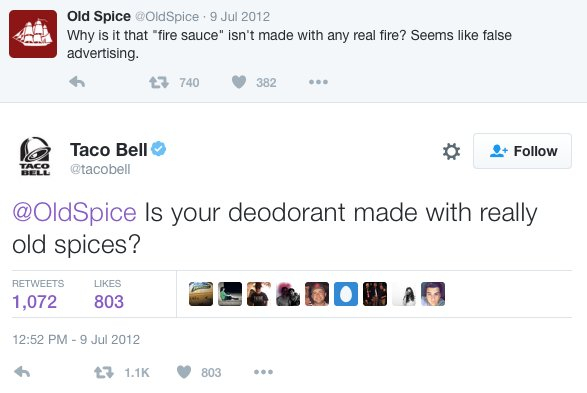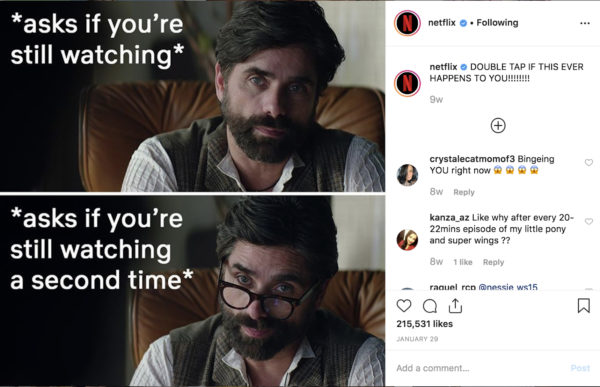 There's a social media manager behind every one of those epic posts.
Those social media managers clearly have an amazing sense of humor, and those posts get brands noticed even more. But that's not all they do.
A social media manager is the person responsible for executing and supervising a brand's presence across social media platforms. They take one message, spread it across multiple platforms, and ensure that message comes across as a cohesive voice.
Their jobs are part public relations, part marketing, and part customer service because a social media manager is often in charge of the public face or voice of a company's marketing plan.
If you've ever felt like a brand has an online persona (like those posts above), that's the work of a good social media manager.
Social media managers can have a variety of responsibilities:
Setting up social media accounts
Scheduling posts – updates, sales information, blog posts, etc.
Replying to comments and customer issues
Creating images for posts
Implementing a search engine optimization (SEO) strategy
Reporting and analyzing data on traffic, reach, growth, etc.
Running ads
Moderating private Facebook groups
Developing a brand identity
Ensuring brand consistency in images, logos, and other visuals
Your exact social media manager job description will depend on the platform(s) you're managing, your clients, and their marketing needs.
It's a fast-paced job because social media managers have to respond to real-time comments and issues in a rapidly changing landscape. And a good social media manager will be able to quickly adapt and implement changes.
Related: 9 Low Cost Business Ideas for 2020 and Jobs That Will Allow You to Make Money From Home
Social media platforms are constantly changing, and you're dealing with issues in real-time. And despite the fast-paced nature of the job, there are a few constants you'll need to be able to handle.
1. You're able to adapt
Social media managers are versatile and able to learn new platforms, policies, software, and algorithm changes. You're willing to learn and won't get stuck in your ways. Being open to new things is in the best interest of your client, but it also ensures your relevancy and value.
2. You keep up with news and trends
A good social media manager is aware of what's happening in the world around them. This lets you take advantage of viral moments and be aware of sensitive topics.
3. You understand the value in good customer service
More and more people are turning to social media to contact brands about general customer service issues. Instead of calling or emailing, they @ the brand's social media account and expect to be heard.
Those issues aren't always easy to deal with, especially when customers are frustrated, but you need to be able to stay calm and remain professional.
4. You are growth-minded
Brand awareness is a huge responsibility for social media managers. Getting your client's name out into the world is one of your primary responsibilities because it promotes growth. You should be looking for every opportunity to do this.
5. You understand how to collect and analyze data
Social media managers rely on data to tell them if their strategies are working or not. Not everyone likes analytics, but you need to know how to use data to your advantage, including how to explain it to your clients.
According to Glassdoor, the average base pay for a social media manager is $50,470 per year, but salaries can range from $35,000-$72,000. Your pay will also be influenced by how much experience you have, who you're working for, and where you live.
An experienced social media manager working for a big brand is going to command a higher annual salary. New social media managers who are getting their start by freelancing can earn anywhere from $15-$40/hour. And I've heard of experienced freelance social media managers who make upwards of $150/hour.
Read more at 22 Best Side Hustle Ideas (Make $1,000+ Per Month).
If you want to manage Wendy's or Taco Bell's social media accounts, then you'll probably need a degree in marketing. But freelance social media managers working for bloggers, podcasters, YouTubers, consultants, or other small businesses often don't have formal training.
So how do you get one of those jobs?
One of the best things you can do is put yourself out there on social media so you can learn the platforms. It's going to be really hard to get hired without a working knowledge of how the most popular social media platforms work.
Your own social media accounts end up being a great place to start experimenting and implementing strategies. It shows potential clients that you have the skills to successfully manage their accounts.
How to become a social media manager: 4 must-do things
1. Start mastering social media platforms
Learning how to become a social media manager has a lot to do with mastering social media. It's more than just learning the basics – you want to be an expert for your clients.
Create an account on the major platforms – think Facebook, Twitter, Instagram, Pinterest, and even LinkedIn – that is dedicated to your freelance services. It's going to be a lot to master them all at once, so focus on one at a time until you feel comfortable with them all.
Here are some things to pay attention to as you start using each platform:
Think of yourself as a brand – be consistent across all platforms with logos, colors, slogans, images, and messaging.
Your spelling, punctuation, and grammar need to be on point.
Start working on time management skills and come to each platform to work, not to get lost scrolling through your feed.
Start researching and taking advantage of news stories, holidays, trends, and more. Use hashtags and keywords as you produce content around those moments.
Start following people in your niche – other social media managers or the kinds of clients you'd like to work for.
Respond to comments, like other people's posts, retweet, share stories, etc. You're trying to build your own following, so engage with other users.
Related: How to Make Money on Pinterest in 2020 Earn $1,000 Extra Per Month!)
2. Create a website
Your clients are probably going to find you on social media, but a website is where they will learn more about you and your services. Here's what your website should include:
Short bio: Give potential clients a chance to get to know and start connecting with you.
Links to your social media accounts: If they found you on Facebook, you want to give them a chance to see what you can do on other platforms.
Contact information: Make it easy for potential clients to contact you. Either include your email address or a contact form (WordPress has a free easy-to-use contact form widget).
Service packages: This is a list of the service options you offer. Listing three, from basic to comprehensive is a good place to start. I'll explain more about this in the next section.
I highly recommend a Bluehost hosted WordPress site. You have lots of options, including free themes and domain name, and you can start your site for as little as $2.95/month. You can use my How to Start a Blog Tutorial to create your own website, or you can use Launch That Blog.
Launch That Blog is a free service when you sign up for website hosting through Bluehost, and my team sets your website up for you. We take care of all the technical work and teach you how to use WordPress.
3. Develop your social media management services
There are tons of different services you can offer, and the best way to list your services is by creating a series of packages. Each package will contain different kinds of services, starting with the most basic ones.
Here's an example of three different service packages you can offer:
Content only: Provide content (and only content) services on one platform, with a set number of posts per day, week, or month. This could be daily Instagram posts, or 3 posts per week on Facebook.
Content & interaction: In addition to posting content, you interact with followers by commenting, liking, retweeting, or sharing their content or interactions. Interaction would also be based on a certain number of times per day, week, or month.
Outreach: This package helps your client gain new followers, partners, and media attention.
Strategy: Researching analytics and providing your clients with reports, tweaking things as needed, and constantly working to grow.
You can come up with names for each service, like Level I, II, and III, or Silver, Gold, and Platinum. How you structure and name your packages is up to you, but make sure that you're clear about what each package includes.
When you set the price for your packages, make sure you are considering how much time and work it takes. Are there things you can automate -- for example, you can write posts in advance and schedule them. Think about how much time you will spend on research, strategizing, and changes.
Once you gain more experience, you can start offering a la carte services like product photos, blog posts, Facebook ads, etc.
When you're first learning how to become a social media manager, you'll want to balance your experience with the value you're bringing to your clients. Don't undervalue yourself and what you can bring to the table.
4. Start finding social media management clients
Once you've got your website up and running and have hammered out details on what services you'll offer, now it's time to find some clients. Below are some of the best ways to find your first social media management clients.
Pitch clients
Pitching is probably the fastest way to gain your first freelance clients. You should start by identifying some potential clients, getting to know their brand, and then coming up with an idea of how you can help them.
Then write a cold email that explains what you can do for them. The email should be crafted just for that client because you want to show that you know who they are. And it can be really simple:
Dear Bobby Hoyt,
Hi, my name is _________, and I'm a social media manager. I've been following your blog for a while, and I love how you're helping people gain control of their money. I wanted to talk to you about how I can help you grow your social media presence.
If you're interested in learning more, please get in touch.
Talk soon,
_________
This email cuts right to the chase and tells me that the person has done a little background research. Make sure to include your social media handles and your website. There are lots of great cold email formulas and templates online if you want more ideas.
Start networking
The internet has made it much easier to network with others in your field or in niches you'd like to work with. There are conferences and Facebook groups for nearly every industry. You can find these networking opportunities with a little research, and then start getting to know the people you'd like to work with.
You never want to come off as spammy. Be genuine and helpful, and you'll start finding some leads.
Use job websites
Fiverr is a good place to start finding freelance clients. You can create a profile and start listing your services for free. You can even create custom bids for clients who contact you. Fiverr does take a cut of what you make through the site, but it's a way to start building your client list.
Learn more at Everything You Need to Know About How to Make Money on Fiverr.
Because social media keeps changing – algorithms, policies, new platforms, etc. – you'll have to keep growing your knowledge base. Stagnation is going to be the biggest downfall for a social media manager.
Fortunately, there is a lot you can learn on your own. You can build your knowledge using your own accounts, through courses, and by good old fashioned research.