I recently wrote a post about five basic investment vehicles for young people that outlined stocks, ETFs, Mutual Funds, Bond Funds and Money Market Accounts. This week I'd like to keep going with a focus on investing through fairly new and extremely popular Millennial investing vehicles called robo-advisors.
Here is how the super high tech world of robo-investing works:
You put money in an account and it grows with no work.
Sounds awesome, right? It's obviously a little more in-depth, but from a user perspective it really isn't much more complicated than that…which is why young investors like you and I should be excited about it.
As a generation, Millennials took a front row seat to watching their parents get slammed with recessions. Our parent's 401k's and net worth's dropped faster than their inhibitions in the 70's. It was pretty horrifying to see, and it scarred a lot of people my age from an investment perspective through our formative years.
Millennials would rather put money away in our mattress than risk it in the market.
Enter Robo-advising, which plays into everything that 20-somethings love. It's fast, effortless, and takes no experience whatsoever to have some success. Funds are deposited the same way you would put cash into your savings account and then it's off to the races. It is a GREAT tool to get started as an investor and get interested in the stock market.
I'm focusing on Betterment today, which is one of the largest robo-advising firms out there.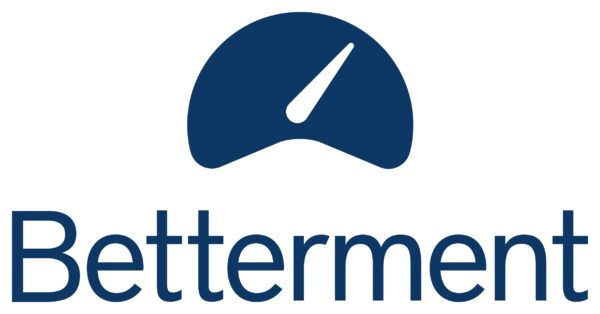 Here are the quick stats:
Fees – Betterment has a tiered fee system that changes depending on the amount that you invest:
$0 – $10,000 = .35% annually with a minimum $100 auto deposit, or a $3 monthly fee with no auto-deposit
$10,000 – $100,000 = .25% annually
$100,000+ = .15% annually
Minimum Investment – None (My favorite thing about Betterment vs. other competitors)
Accounts Offered – Individual, Joint, Trust, Traditional IRA, Roth IRA, SEP IRAs, IRA Transfer, and 401k Rollovers
Dollar Cost Averaging – Yes (Monthly deposits are supported for easy investing)
Tax Harvesting – Yes
What is tax harvesting you ask? It's the process of selling off underperforming assets in your portfolio and recording the loss to minimize your capital gains at tax time. Betterment (and a lot of other investment vehicles) offer this service. They cite that you can maximize your portfolio gains and your account could grow heftily over time if you reinvest your tax savings.
Here is a video by Betterment about their Tax Harvesting+ service.
I have to say…I like good marketing. If anything, tax-harvesting is just going to help young people feel better about investing and potential losses that are an unavoidable part of the process. Losing money is an inherent risk with investing, but tools like Betterment can let you choose how much risk you want to take.
I want to show young people how easy investing with robo-advisors like Betterment can be, so I'm opening an account and investing $1,000 today.
It's time to put my money where my mouth is…or where my account is, whatever. I'll outline the sign up process shortly, but first let me explain why I chose to work with Betterment instead of some other robo-advisors out there.
The fact that Betterment doesn't have a minimum balance is REALLY important to me. 3 years ago I couldn't have even put away $1,000 because of my student loan debt, not to mention $5,000 or more like other rob-investors require. Now that I have some extra cash, I need to start growing it. No minimum account balance means that young people like me can start investing WAY early and take advantage of our #1 asset: Time.
A great friend told me a really important quote once: "Time in the market is more important than timing the market". If you are in your 20-somethings like I am, you need to get started regardless of the investment vehicle. History proves over and over that you will make money in the markets if you get started at a young age. Seriously, just ask any old person that you know and they will have my back on this one!
We watched our parents get started too late with investing, so let's do something different shall we?
So…how does it work?
Betterment takes your deposit and invests it across several ETF's and bond assets. Depending on the risk allocation that you choose, you can invest in foreign and emerging markets for more risk, or a larger percentage of bonds for less risk. Everyone has a different risk tolerance with their cash, and that's cool. Betterment has a bunch of options (but they WILL tell you if you are being too conservative to grow your money).
I chose to do a riskier portfolio allocation because I was feeling dangerous today, but you can make the account as risky or safe as you would like.
Here is the Millennial Money Man portfolio:
Now, am I going to get wealthy on $1,000? No…but it's a great start and I have 30+ years to make it grow. Betterment suggests that my $1,000 COULD turn into as much as $22,358.24 in 30 years if I didn't add anything else to my account. Will it? I don't know yet, but I'm willing to find out over time. You should be too.
That is the definition of making your money work FOR you, not working for your money.
I do suggest you have an emergency savings fund in place first before you start investing. You never know when you will need some quick cash later down the road. I'll wrap up by showing you some screenshots of the sign-up process. It's really cool. Betterment asks a few questions about your investment goals and risk tolerance before showing you an investment plan. Check it out:
First you put in some basic age, job status, and income information.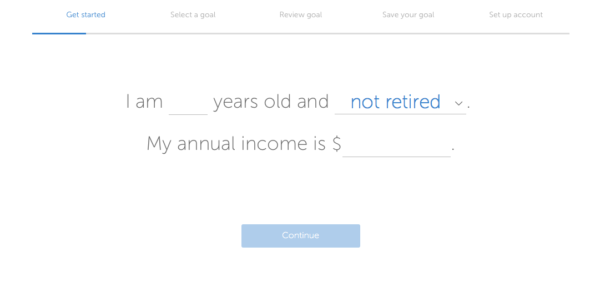 If you are in a hurry, Betterment can choose the best plan for you, or you can go through the standard set up and choose for yourself.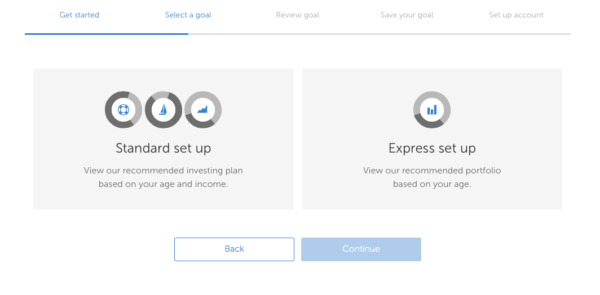 I picked the General Investing option, but they also have "Safety Net" and "Retirement" as options too.
 Boom. From here you fund your account, and can always change your risk tolerance and investing goals later.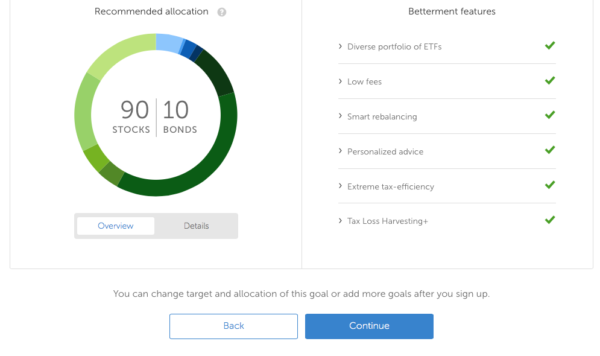 Pretty easy, right?. The best thing about Betterment is that it gets young people started on the path of investing without any confusing stuff to wade through. Use this as a tool for learning and then, if you'd like, you can get into more complicated investing later on. I'll keep pounding the rock again and again – the most important thing is this:
Get started while you're young. Open up a Betterment account today and become an investor.
Oh, by the way…I happened to make a few bucks in the time it took to write this post.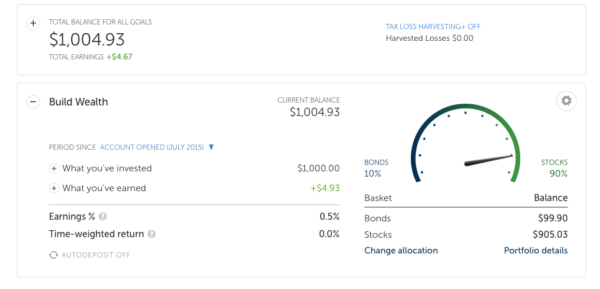 Live differently, your bank accounts will thank me later.
Please subscribe in the top right corner, and don't forget to like my Facebook page and follow @GenYMoneyman on Twitter or Instagram!
Just so you know, I didn't get paid to write this article, but I am compensated by Betterment through our affiliate agreement. I trust this company, and am happy to associate my name with theirs. I wouldn't put $1,000 of my own cash into something that I thought was a bad idea for Millennials.  Also, they help keep the lights on at Millennial Money Man, which I appreciate. 
Don't miss another M$M post.
Sign up for the M$M newsletter to get new posts sent directly to your inbox when they go up on the site. As a bonus - I'll send you reviews of my favorite free personal finance tools and ways to make extra money with a side hustle!