This post is sponsored by 1040.com. All opinions are my own.
We're only a couple of weeks away from taxes being due!
I know that personally I've been starting to feel the pressure of needing to get them done (just filed yesterday), so I'm sure all of you that have been super busy with your day to day life and haven't filed yet are starting to feel it too.
If you're still wondering what service you are going to use to file your taxes this year, I highly recommend my friends over at 1040.com.
We'll go over the specifics below, but probably the biggest reason I think you should use 1040.com aside from all the millennial friendly tools they have is that they are a great company with a really cool team.
For the past two years, I've gotten to know the people over at 1040.com really well, and I love what they are about.
1040.com gives back!
My favorite companies to use and work with are the ones that realize how important it is to give back in some way once they have found success.
1040.com has partnered with Healing Waters International to help bring clean drinking water to communities that are desperately in need.
Every time you file a return, 1040.com will donate $2 to Healing Waters International…even if it's a free return.
Last year, they donated enough to provide 2.6 million gallons to over 14,000 people. Pretty incredible.
Here's what makes 1040.com a great choice for your taxes:

Their 100% accurate calculations guarantee – they run a thorough double-check based on hundreds of verification rules
Millions of returns are simple and qualify for FREE filing on 1040.com.  More complicated returns have a reasonable price tag
They don't run gimmicks
They don't lock you in to something you don't need
Their pricing is clearly communicated on their website. 1040.com will figure your lowest price once you've finished our simple interview process, and you always get their lowest price based on your tax situation – guaranteed
1040.com offers the flexibility of filing from a computer, tablet, or mobile phone
You'll will get the biggest refund possible
Fastest Possible Refund –  By choosing free e-File with direct deposit you'll get your refund quickly
It's Easy-to-Use – you don't pay a penny until you're ready to file
Here's how 1040.com prices their tax filing services: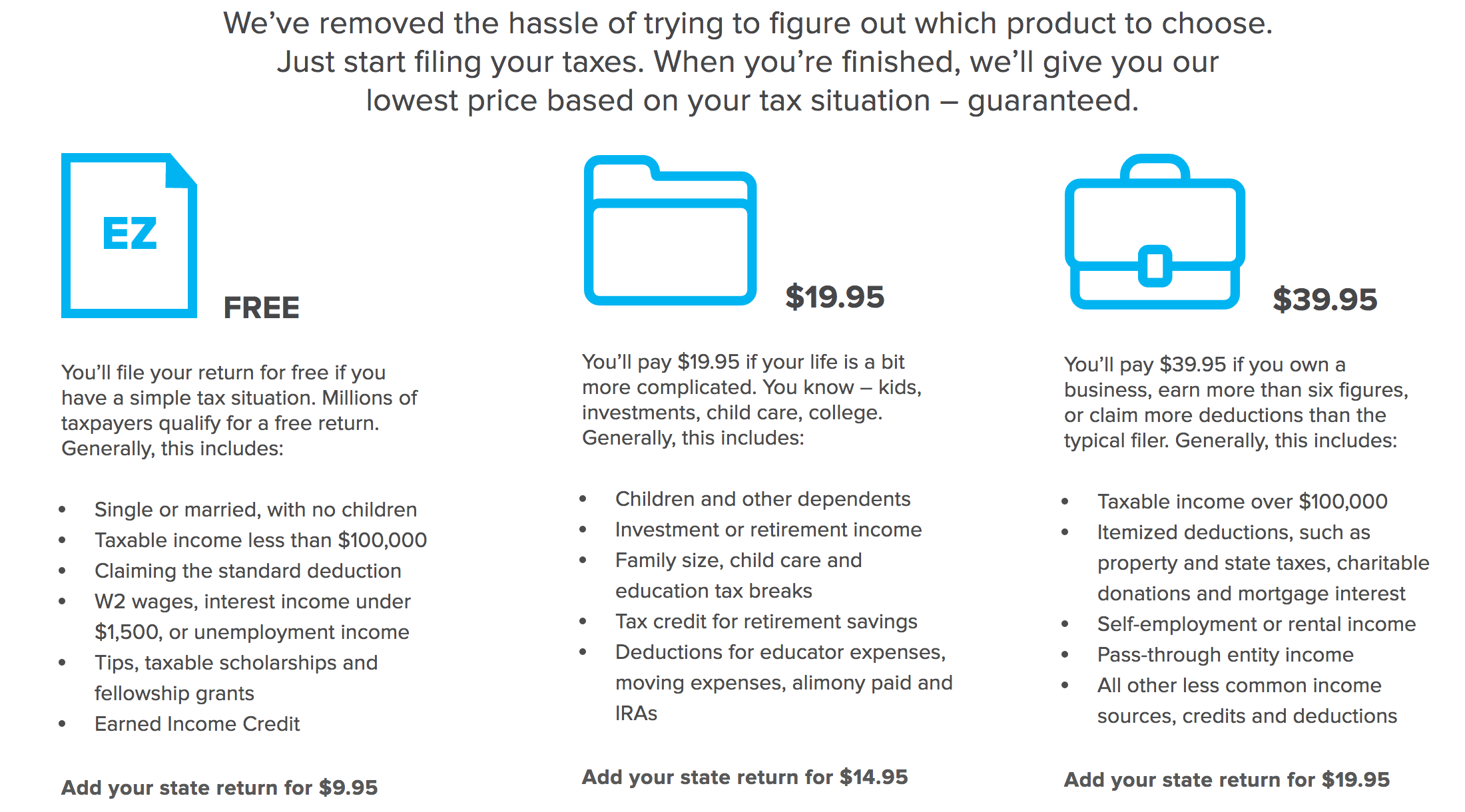 If you'd like to get an estimate of your return before jumping in, take a look at 1040.com's free online refund calculator here.
Be sure to check out 1040.com on Instagram, Facebook, and Twitter.