Hey everyone! Today I have a great post for you by Mrs. FAF from FrugalAsianFinance.com. She's telling a story today that I think so many of us can relate to. Sometimes if you want to get ahead financially, you have to make massive sacrifices. This story is a good one – trust me. Enjoy! ~M$M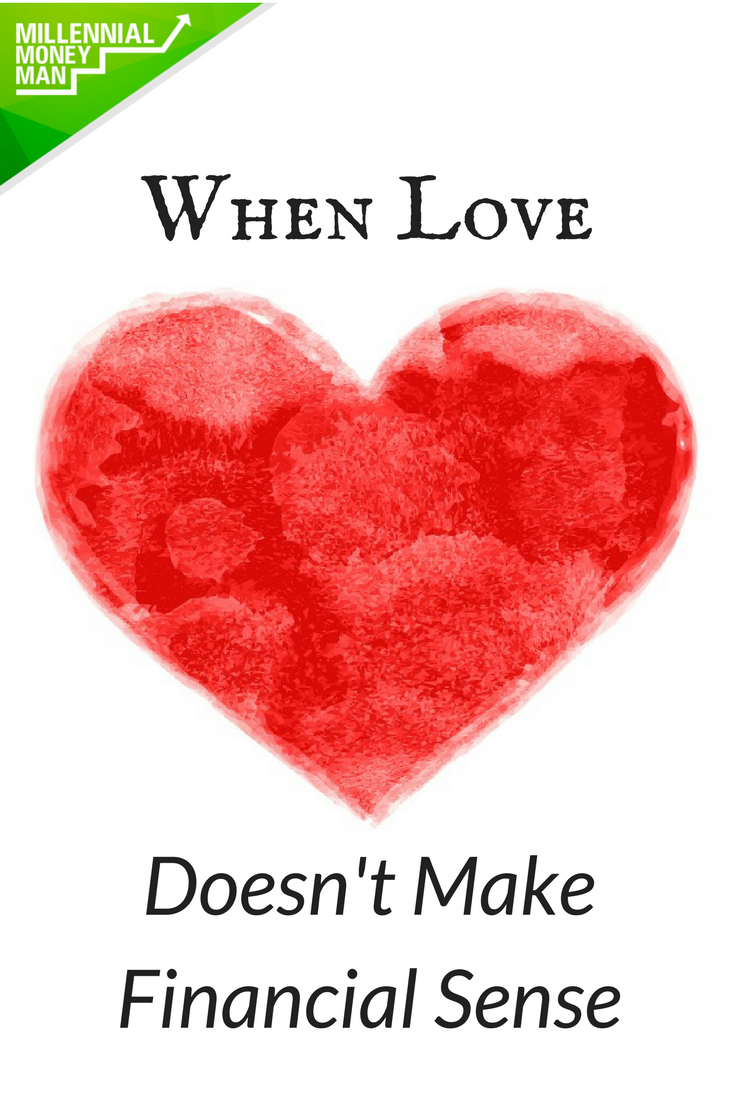 My parents never told me explicitly, but I knew they wanted me to marry a good man who is financially secure enough to provide for me and our future children.
I grew up in a low-income family in Vietnam and came to the US to attend college on a scholarship in 2005 at the age of 18. I saw how much my parents struggled financially to make ends meet and witnessed the strain financial problems put on their marriage.
I knew I didn't want to live in poverty for the rest of my life and used education as a springboard to a better future.
12 years later, I am sitting on a computer writing this guest post in Washington DC, one of the most beautiful, vibrant, and expensive cities in America.
When I was pitching my guest post idea to Millennial Money Man, I wanted to connect with his readers, all of you, on a different level. I don't want to merely share my money saving tips. I want to tell my story so that we can get to know each other better.
We all have a story to tell. And the best way for me to connect with other individuals is to learn about their struggles, failures, and success.
And today, I want to share with you the story of how our family (my husband, our 2.5 year-old son, and me) are finally reunited after living apart for 3.5 years.
The beginning
My husband (who I will refer as Mr. FAF) and I first met when I was going through the biggest crisis of my life. We went to different schools in the same city at the time.
One year later, I decided to start a new chapter of my life and moved to Washington DC for a Master's degree. Before I left, I wanted to take driving lessons in case I needed to purchase a car in the new city.
Mr. FAF offered to teach me how to drive for free. We were two broke grad students. Mr. FAF was doing a PhD in Computer Science, and I was preparing to start a Master's degree in a new city.
We practiced driving in Mr. FAF's $1,500 Toyota Corolla (1999 model), which was on its last legs. As we spent more time together, I got to see what a kind, humorous, intelligent, and knowledgeable person Mr. FAF was.
When Mr. FAF said he wanted to get to know me more than just a friend, I just thought that it wouldn't hurt to give it a try. He was a nice guy.
My parents weren't so thrilled about my decision. Although they liked that Mr. FAF is well-educated, they were worried about me.
It is a tradition in Vietnam and many other Asian countries that a man should have a stable job and a house to take care of his family before he gets married.
Mr. FAF had neither of those. All he had at that time was his determination to finish the doctoral degree and an ambitious dream about the future.
How perfect it would be if Mr. FAF could graduate right away and get a high-paying job so that we could both start building a family together.
We wouldn't have to get stressed out about our meager stipends and worried about running out of money. We wouldn't have to live in unsafe areas of town where our houses were broken into and burgled.
But it wasn't the case. I insisted Mr. FAF was the right man for me, and my parents eventually agreed.
A long-distance marriage
Little did I know that it was the beginning of our 3.5 year long-distance marriage. Every month, Mr. FAF would drive for more than 20 hours both ways to see me in DC. Although the gas was only $80, the trip was exhausting and did damage to Mr. FAF's health.
He couldn't take the plane due to his unpredictable schedule, us having no car to get around in DC, and Mr. FAF wanting to spend $80 on gas rather than $250 on a plane ticket. He was trying to save money for our family.
I will never forget how happy yet exhausted Mr. FAF looked whenever he showed up at the door to see me after a 10-hour trip. It happened every single month for the last 3.5 years.
People always asked me how I could do it: living away from my husband while trying to build a life for myself in an expensive city. It wasn't always easy.
There were times when I wondered if it was all worth it to not know what the future held for both of us. All those long drives, sleepless nights, misunderstandings, and arguments. Would it all be worth it?
However, as any other committed couple would do, we stayed together to work out our problems and held on to the hope of a better future.
Sending our son to China
When I was in the last semester of my Master's degree, I gave birth to our first child – a beautiful boy who I will call Baby FAF.
When Baby FAF was born, we were not in a good position to be parents. We barely got by on our stipends in two big cities. Mr. FAF was attending grad school in a city which is 10 hours away from DC.
My in-laws came all the way from China to help us take care of the baby (my husband is Chinese). They stayed with us for about a year and had to go back to China.
Mr. FAF and I were torn about what to do next. My in-laws suggested they take Baby FAF to China for a year so that Mr. FAF and I could focus on our careers.
My parents were worried that I wouldn't be able to take care of an infant by myself while starting a new job. Our whole family was in Vietnam. My salary also wasn't enough for us to cover daycare, housing, and other expenses.
In the end, my in-laws took our baby to China for a year. We would talk on WeChat (the Chinese version of Skype) almost every night. I saw our son speak his first words and walk his first steps on the webcam.
I just couldn't wait for that period to end so that I could hold my son in my arms again.
A happy ending
After being away for more than a year, our son finally came back to stay with us this past summer. We were overjoyed although we weren't sure if Baby FAF recognized us at the airport. We were just so happy that we were finally reunited.
Mr. FAF has also finished his doctoral degree and is now working at a tech company in the DC area. After years of barely getting by on our low income, we are now making a six-figure household income that's above the 90 percentile of household income in the US.
All those years of countless hours of driving, late night calls, sleepless nights, doubt, frustration, and hope have finally paid off.
Conclusion
Love is a simple word with four letters. Yet, it is so powerful. Love has given us the strength to stay together through thick and thin even in the moments when we thought we just couldn't move forward.
It has shown us that sometimes sacrifice is needed at the moment to pave the way for a better outcome in the future.
Sometimes love doesn't seem to make any financial sense. But it can turn into a wonderful gift when we try to make our finances work on the strength of love.
My parents are now happier than ever when they see that their daughter and son-in-law have overcome one of the biggest challenges of their lives to build their family together. My in-laws are happy that they could give us a hand when we were in desperate need of help.
Throughout those years, our parents have supported us in any way they can. They have shown us that even when things get tough, we still have the most valuable thing in our lives to fall back on: our family.
Our parents keep giving us their care, time, and even money while expecting no return to their investment. We may not be able to return our parents all of the favors they have given us. But we will make sure to pass the power of their love on to our children.
Love can form and develop in so many different ways, but it gives us hope and courage every single day.
Ms. FAF is a personal finance blogger at Frugal Asian Finance. You can join her and her family in their frugal living journey on Twitter, Pinterest, Facebook, and Instagram.