Wouldn't it be nice to quit your job and work whenever you want to? Even better, work FROM wherever you'd like to? About a year ago, I decided that I was going to chase after the mythical work-life balance thing after feeling trapped in my band directing job. If you're wondering, I'm currently writing from a Starbucks at 1 pm on a Wednesday.
Before I go on, let's rewind a few years so I can take you back to the mindset I was in when I decided to bail on a career I had dreamed of doing to work from a laptop. Don't laugh, but I was REALLY good at drumming (specifically in a drumline) in high school. Like, top 1% of the top 1% of snare drummers in the country good.
I graduated high school and went on to study music education in college. I wanted to teach drumlines (which is actually a legit thing in Texas, band is a big deal partly because football is huge here). I wasn't a supreme all-around musician, but like I mentioned above I could drum.
So I graduated eventually, got a job quickly because my resume was killer, and started working at a good band program in Houston. Dream accomplished, right? Maybe not.
I always knew that teaching wasn't a lucrative career. They TOLD me that in college repeatedly. In fact, I openly would say I didn't care about money because my passion was drumming. I was fine with making a small salary.
However, I quickly realized that I liked performing more than teaching. The unfortunate reality was that I found myself semi-trapped in a career that I wasn't passionate about anymore, and I was quickly finding that my passion was actually talking and writing about money on this site (irony above is marked in green).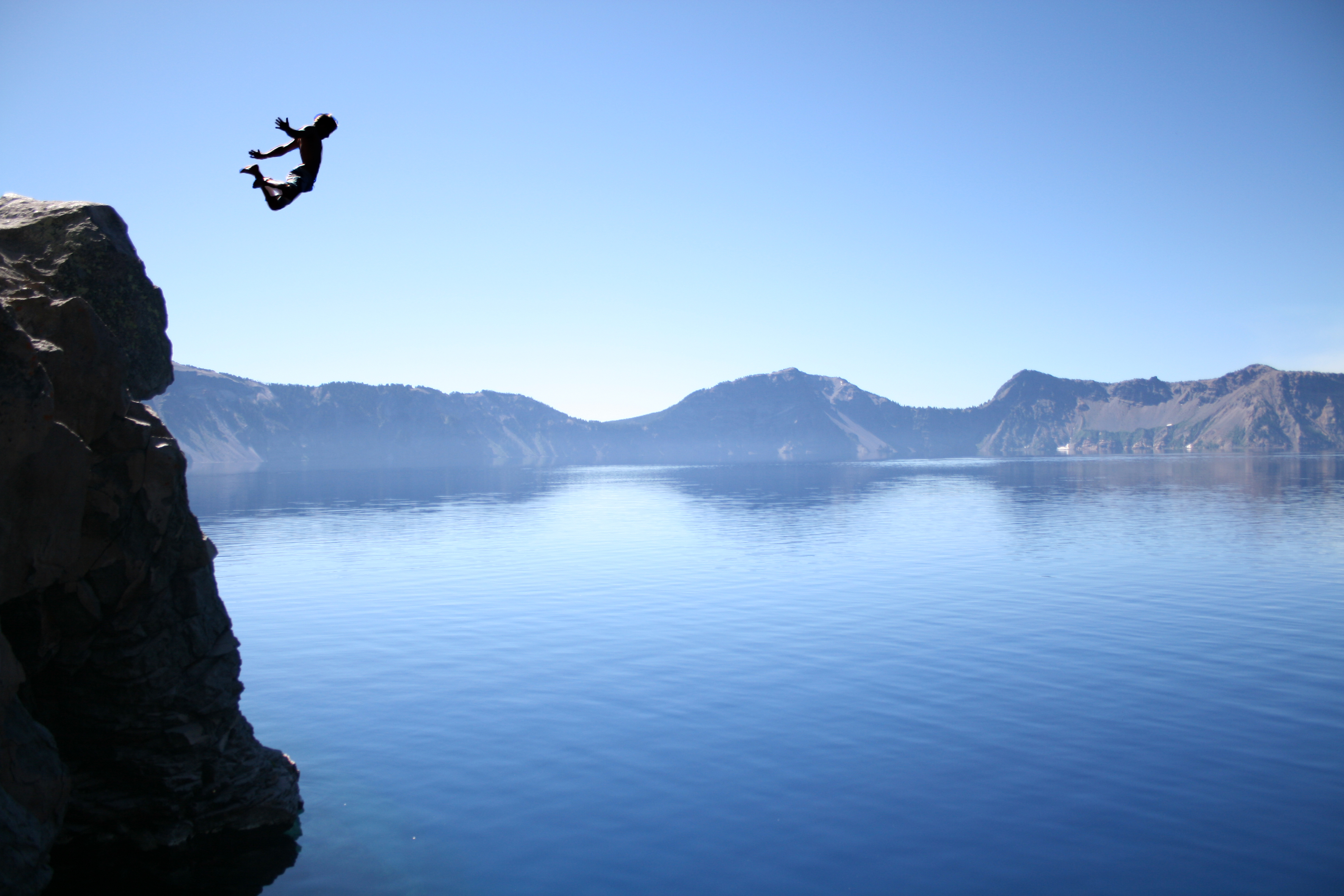 So, I did what most people would call crazy. Hell, it WAS crazy. Don't do what I did next unless you are also a little crazy too. I walked in one day and quit my job to run M$M. Boom. Done. This website had made about $3 total at the time for reference. Work-life balance here I come.
For all you future full-time bloggers or work-life balance fanatics out there, this is what the first months actually look like:
Month 1 – The Excitement
I was SO stoked about going out on my own. In true hipster form I bought a standing desk, a Macbook, iMac, and a printer. I was totally ready to take over the world. I wrote articles and literally waited for advertising offers to roll in (hint: they didn't).
Month 2 – The "Oh Crap" Moment
To no surprise, I wasn't making enough money. I did some freelance articles here and there to keep cash coming in, but it was scary. I had saved up a year's worth of salary before I bailed from teaching…but any self-employed person that has a brain doesn't want to blow through their savings. The fear of becoming broke set in.
Month 3 – Hustle Mode
Because M$M wasn't doing jack, I HAD to do something else. I started a digital marketing company and managed to get my first client. I also started REALLY hustling on Twitter for M$M and did everything I could think of to get my site noticed.
Fear of failure is a big motivator for entrepreneurs just FYI.
Month 4-6 – The Complacency
My digital marketing company was doing pretty well. I was at least able to help my wife pay the bills, but I wasn't killing it or anything. But I will tell you this: my work-life balance was at an all time high. I had basically cut my hours a ton and was making about what I did as a teacher. I felt like I had it made, which looking back made me lazy.
I've never been a lazy person, but not working a lot of hours can create laziness. It's also unbelievably boring. Here's the secret about full-time blogging and mega work-life balance that few people anticipate:
Nobody has the same freaking hours as you, which totally sucks.
One day if this site pulls in enough cash to let my wife leave her job too, we might travel around and blog like you see some of the prolific travel/money bloggers do. But before you get to that point, you are the only one you know that works a weird schedule and it actually wears on you from a social and psychological standpoint.
I believe Tim Ferris talks about a type of depression that occurs when you reach that point, and I halfway believe it. I wasn't myself for a month or two because I was so disconnected from the real world. Fortunately the story gets better below.
Month 7 – $ Cha Ching $
All the sudden, money started rolling in for M$M this January. Nothing super crazy, but a few thousand a month. The site was growing and advertisers and reporters started to notice me. As soon as that happened, it basically flipped on a hustle mode that I didn't really know I had. Making money is addicting – especially when you are doing it for yourself.
Month 8-Today – Growth
As of today, M$M has been mentioned on Reuters, Lifehacker (twice), International Business Times (twice), Marketwatch, USNews, Huffington Post, Elite Daily, and a few more big ones coming out soon. I've done cool podcast interviews, rubbed elbows with executives at Fidelity, and even got on a radio show somehow. I'm chasing down every lead I can for my marketing company as well.
My life is literally awesome now – but it's not because I don't work like so many millennials dream of. I've been there, done that…and it's not as cool as you'd think. Notice when I got excited about being out on my own again:
It's when I started working more.
Rather than find work-life balance or taking pay cuts to get time off, start searching for your passion and go after it with everything you've got. THAT is what creates happiness, not sitting around watching everyone else work more than you because it sounds like a cool thing to do.
On a site full of what I consider decent advice, "work hard now instead of later" is the best advice I've given so far.
Live differently, your bank accounts will thank me later. ~M$M