Have you ever wondered what it is like to be rich? Being a super rich multi-millionaire…just imagine what your life would be like. I do it all the time. What would I buy, what would my house and cars look like, how big would my boat be and what about my quality of life?
Well, I'm in a semi-rare situation where I actually know a few multi-millionaires and wealthy people personally. So, I'm starting a new series on this site where I sit down with them and ask questions that I've always wondered about. As I did the interview, I was honestly shocked that I had never asked these questions before. It's very eye-opening.
Try to read this interview as objectively as you can. Take the emotional reaction of "wouldn't that be nice" out of your brain. Really digest what these people say about money without jealousy (if possible). If you can do that, I think you'll love this as much as I did!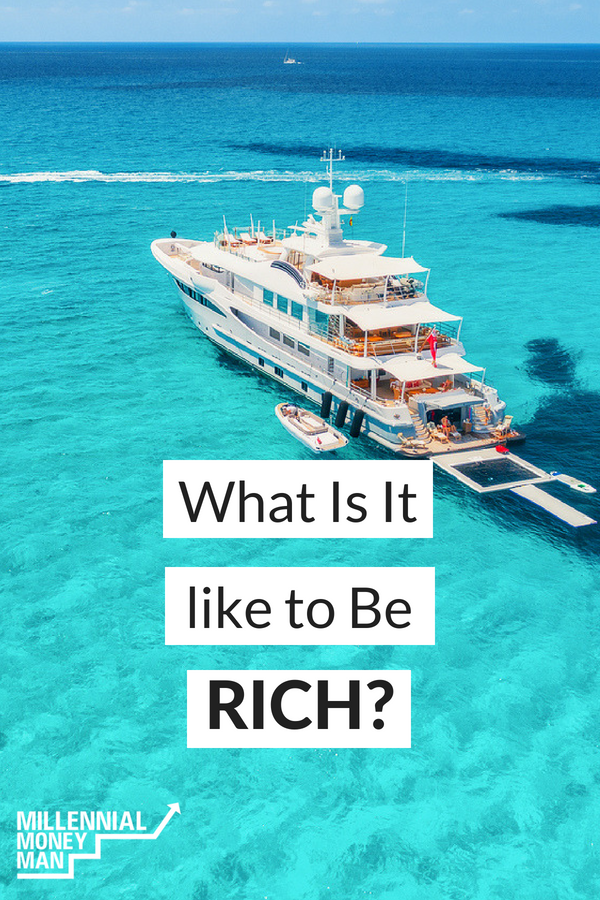 This interview was with my friend Mike (name has been changed), and he has a net worth somewhere between $4-5 million dollars:
Let's get this one out of the way – do you feel any different being a multi-millionaire?
Mike: Not really. It feels about the same. After I hit my first one it felt different, but the ones after that weren't much different. But, the thought does stick in the back of your mind when you are dealing with stupid people.
Me: Haha expand on stupid people, please.
Mike: People that treat me like they are better than me, but have no idea what I've accomplished in life. When people are rude to me in everyday situations, I start thinking about how I could pay their mortgage or write a check for their student loans. Obviously, you can't say that kind of stuff out loud though. 
You also tend to think in much larger increments of dollars. For example –  $200 doesn't mean as much to me anymore; you tend to start thinking in thousands or 10's of thousands of dollars. I guess it's really the same as what everyone else thinks about, but there are more zeros to account for.
How much money do you think it would take to make you happy?
Mike: $50 million. If I had $50 million dollars I could do anything I wanted, any time I wanted. Right now what I'm trying to do is not outlive what I've already saved. 
Me: And what would you do?
Mike: What would I do? I'd definitely buy a lake house with a new boat. To be really honest with you I'd probably do what my neighbor does. He has multiple houses where he follows the seasons. A house in Hawaii, Minnesota, and a house here. He just travels around to his three different houses and follows the weather. Kind of like that movie "The Endless Summer".
Or, I'd just give it all away. 
With your current lifestyle, would you actually outlive your money?
Mike: No, I'll leave my wife a wealthy woman. She'll probably remarry and some other guy will be rich.
(We both laughed)
I look around at some of my peers, and I wonder how my friends and family are going to live with any dignity as they get too old to work. It's something that I worry about for my friends. Truth be told, money gives you freedom. Freedom to choose, do what you want to do, live with dignity at the end of your life. It gives you more options. 
Can money make you happier?
Mike: I would have to say yes, and the reason is that it gives the security of not having to worry about your future. I don't wake up every day stressing about money, whereas a lot of people do. It makes them do things that they normally wouldn't do or don't want to do. With money, you don't have to do those things. Therefore, I think I'm happier.
How has your life changed since you made your first million?
Mike: It really hasn't. You know, your life doesn't change, but your attitude changes. You strive all your life to make a million dollars, but then once you do… the second, third, fourth all become much easier to attain. Now it's not just you working anymore, but your money is working for you too and it becomes exponential.
It does make you feel like you've done something right. 
Do you think about your money daily?
Mike: Of course. I look at it hourly in the stock market.
What is your favorite type of investment?
Mike: Stocks. Right now I like energy stocks because they are depressed. I like stocks that are undervalued. I like growth potential stocks. 
I also like trying to figure out what millennials are using and buying, and watch those stocks. I'd say you shouldn't necessarily follow the generation right behind you, but the one two generations behind you. The one right behind you isn't necessarily going to propel the country into the future, but it's the generation after that one that will in my opinion.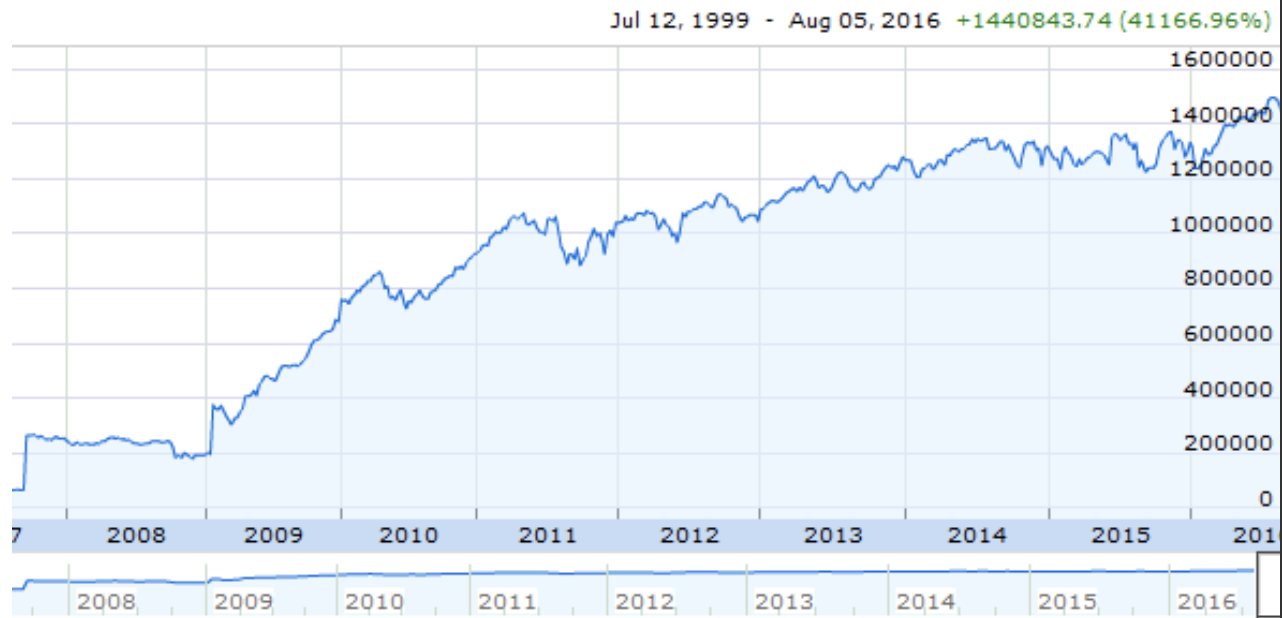 Did you think you would be a millionaire when you were in your 20's?
Mike: Yes. I always knew it. 
Me: Care to expand?
Mike: Just all the hard work and that I started saving young. It was literally drilled into my head by my father. My mother also taught me how to be very frugal with my spending. 
How long would you say it took to become a millionaire after your first job?
Mike: Well, I was a dishwasher when I was 13. There weren't child-labor laws back then I don't think. I became a millionaire around 40 years old, so it took about 27 years.
What's the best thing about having money?
Mike: Not having to worry about money. Being able to work hard, pay your bills and not have to live paycheck to paycheck. You don't have to worry when the car breaks down or put anything on credit cards. 
Just the security. We also get to give back to charity, and my wife doesn't work anymore so she can go out and do good things in the community. 
What's the worst thing about having money?
*long pause*
Mike: Trying to remember where it all is. You know you get multiple accounts and then you forget about them and find money you didn't know you had. 
Me: It's not stressful at all?
Mike: Ha, no. If anything it relieves stress in my opinion.
What do you see millennials wasting the most money on?
Mike: I don't know. I think they're so whacked sometimes. Probably cars. Trading out cars too quickly. Buying things that they can't truly afford. But you know, they do it with houses too! 
Me: What kind of car do you drive?
Mike: A 2003 Yukon Denali with about 140,000 miles on it. My work truck is a 2000 Chevy Pickup with a little over 200,000 miles.
What is your best financial advice for the de$troyers?
Mike: Start early. If you want to be a millionaire, you HAVE to start early. That is the number one thing. But…with that being said. It's also never too late to start. If you don't ever get started, you can't finish right?