Look…I know this is going to make me come off as the oldest of old man rivers. I don't play video games. I haven't picked up a controller to anything in well over a year. I know for a fact that there is an Xbox 360 in our closet collecting dust, and I literally wouldn't be able to tell you what generation of Xbox people are playing right now.
In my mind, I don't have time for them (even though I DO have time for them). I'll explain below.
The Pokemon Go effect
I'm sure all of you have noticed this week if you've opened up any of your social media apps – freaking Pokemon came back from the dead and has millennials doing more physical activity than we've done since high school.
My first thought was: "Huh, that's kinda cool. I loved Pokemon when I was 10."
That's when it started. This $hit is actually happening for real guys.
My newsfeed has been FLOODED with Picachus and a bunch of other random cartoon animals that I haven't seen since I ate lunch at a cafeteria table. I kinda went through this denial phase thinking it was just one or two people, and then shock when I realized it was probably 60% of my friends, and then I was kinda pissed:

Millennials complain about their lives…a lot
I can't tell you how many times over the past year I've seen people my age get upset about their low-paying jobs, student loan debt, the evil 1% holding them down, etc. etc. etc.
Here's the deal – there are people out there like me that don't waste their time on video games, and we're doing some pretty incredible stuff by, you know…working more and using our technology skills for making $$$.
If I had replaced my time learning to build websites and write posts with Call of Duty and *can't believe I'm saying this* Pokemon, do you think I'd be able to sling products for thousands of dollars on my freaking blog by typing and clicking a few buttons?
OR walk in and peace out from a job I didn't like. OR work from wherever I want whenever I want. OR write a check for a $25,000 boat this year. OR live debt free.
The answer is an emphatic no.
People are actually doing what I'm doing
If you aren't happy with where you are in life – get off the [email protected]$# video games and start doing stuff that's going to make you a success. Stop complaining about your life.
There are people that do what I do (blogging) that make $50,000 or more a MONTH.
There are YouTubers making $1,000,000+ a YEAR.
There are people selling stuff on eBay that are KILLING IT.
There are people selling products on Amazon who make 7 DIGITS.
Like…this stuff is real guys. You can't complain about "not having enough time", or being held back by the economy when there are SO. MANY. WAYS. to make extra money out there in your spare time that you are wasting.
I don't want to hear that you can't afford your student loans if you pick up a controller on a regular basis. I just can't listen to that nonsense anymore. I don't want to hear that life isn't fair because your barista job isn't paying enough. Go get a second job and hustle at garage sales on the weekends. Make it work. Goodness.
Life isn't fair…so drop the video games
I'm going to say this as delicately as I can: Nobody cares about your problems in life. Period. The only person that is going to make your life better and more successful is you, and it's hard to do that when you're coordinating your next "attack" with a 13 year old kid over your headset.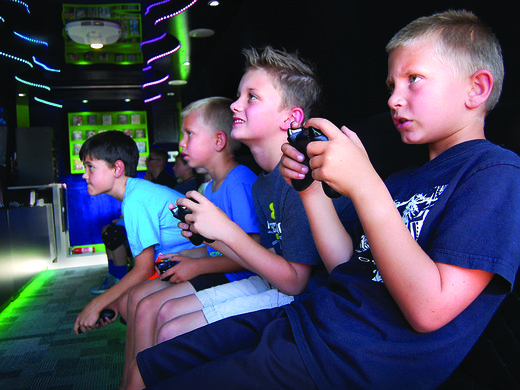 Now – this isn't to say don't have hobbies. I love hobbies. However, I haven't complained about my life in well over a year because of the work and sacrifices I have put in INSTEAD of "gaming".
*If you are totally cool with your student loans and your job, ignore the 645 words above this. This was for the people that pretend they work harder than they actually do and complain when life doesn't just hand them their 7th place track medal.*
The glory days are over guys – we don't get rewarded for sucking at stuff in adult land like we did 15 years ago. It's dog-eat-dog out here in real life, and if you waste your time on nonsense then you can enjoy your lower-middle-class life and mortgage on a crappy house for the next 30 years.
*Whew*. Had to get that off my chest. 🙂
Live differently. Your bank accounts will thank me later. ~ M$M
I saw a story on the news about a guy that walked into traffic to play Pokemon Go yesterday, because: "You have to risk it all to catch them all". Just thought you should all know.
Featured picture via engadget.com