Hey everyone! In a recent post, I mentioned some of my friends (both teachers) that are paying off their debt at an awesome pace – over $50k in less than two years. Some of you asked me to interview them…so I did! My friends Beau and Brittany did an incredible job with this.
I also asked for some questions on my Facebook page that you'd like me to use, and got a ton of great ones! I've picked five and included them in the second half of the interview. I hope this is really helpful for all of you that are fighting the good fight with debt and want to see how other people are knocking out their student loans. Enjoy! ~M$M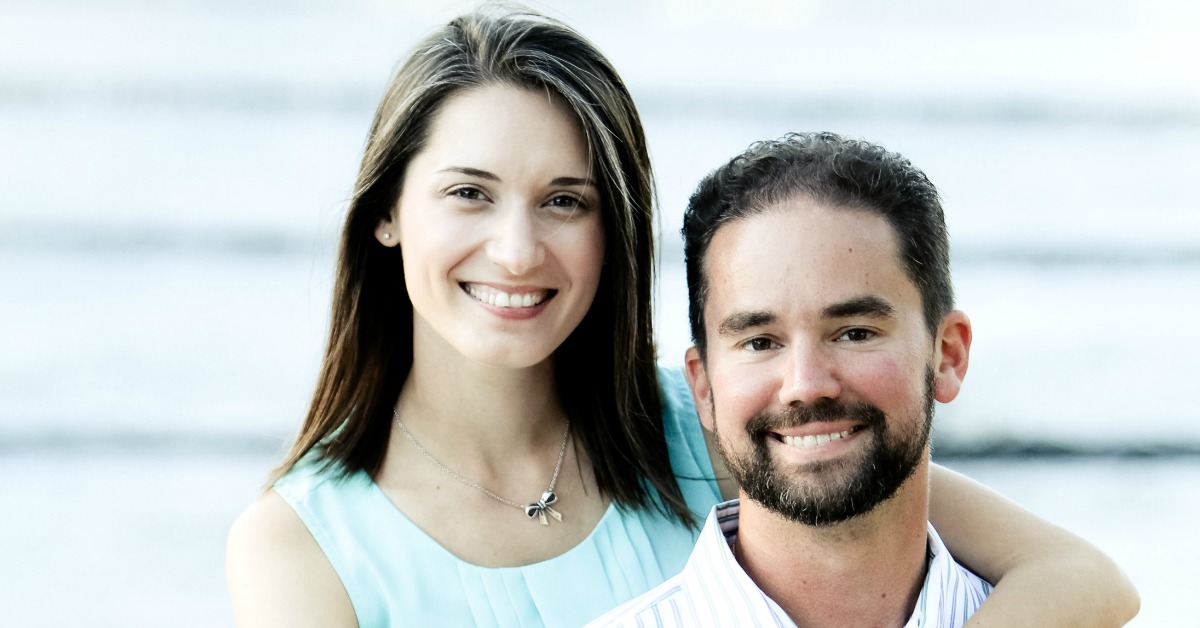 1. How much student loan debt were you originally dealing with?
When we got married, it was $122,243.01.
2. How much debt have you paid off since you started really cranking away on the loans?
$51,033.04 with our April 2017 payment! We've been really aggressively paying back the loans since we refinanced in October of 2015.
Related: The Only Refinance Rate Finder I Allow on M$M
3. What is the average monthly payment that you are putting towards your loans?
It has been between $3,000 and $3,900 depending on what random acts of life that tend to happen between paychecks.
4. What strategies are you using to free up that much cash? Is there a specific budget or money tracking tool that you're using?
My wife is a master at the budget. We have no car payments, though we save monthly for repairs. We also cook meals for the week to avoid eating out.
My wife uses Excel for the budget and does the hard labor herself. She hasn't found a tool that lets her get as specific as she needs for budget items yet. She zeros out the budget with a $1000 buffer twice a month when we get paid, and we haven't found software that makes that easy to do. I'd definitely like a more user & time friendly software for her to use!
*EDIT* – Beau and Brittany shared their budget with me! You can grab it for free below:
[convertkit form=5023311]
5. Do either of you have a side hustle?
We both work at least 60hrs per week, sometimes between 70 and 80 hours. For example, I just worked 35 this past Friday and Saturday. My wife teaches private music lessons one evening a week and on the weekends.
Also, we both do some job related contract services, like judging band contests that pay extra. I do the occasional bagpipe gig too.
Related: 8 Side Hustles You Can Start This Weekend
6. What made you decide to start paying off the student loans so aggressively?
The debt was such a crushing feeling that we had to decide to either confront it head on or let it linger with long term payments.  We chose to confront it.  We knew it would be hard, but we would for sure learn how to budget and not waste our money on stupid stuff.
I can credit a certain former co-worker with helping us make that decision. 😉 (That's me!!!! ~M$M)
7. What has been the biggest thing you had to sacrifice to make such large payments?
Initially, when we started, it was just "things." I felt like selling my things were sacrifices. I had a beautiful, used Certified Audi A6 4.2L that I felt was a smart buy at $20k @ 60K miles and a nice, used motorcycle. I put a very enjoyable 80K miles on the Audi but decided to sell it when we were engaged while it was still worth some good money.
I sold the motorcycle for same reason, and I got what I paid for it.
The REAL sacrifices are much different! Wearing old shoes forever and refusing to buy new clothes is pretty easy, but putting off having children and not updating the house are pretty hard. We don't travel as much as we want or eat out with friends and coworkers.
We have to take really good care of what we have. For example, I'm typing this on a 10 year-old PC using Microsoft Word 2002!
Brittany: Since I started making payments right out of college, I didn't feel like I was making any sacrifices because I was used to paying. I felt like when I got married, I actually had more money to spend. I don't go clothes shopping or buy as many shoes as I used to.
8. How much longer will it be before you make your last student loan payment?
Summer of 2019.
9. After the loans are gone, how are you going to celebrate?
Beau: By saving more money and updating the house to get it ready for renting or sale.
Brittany: New carpet and a bathroom renovation.
10. Do you have any advice for people that are wanting to pay off their debt but don't know where to start?
Work your butt off to build up an emergency fund first. I call it the "Stress Free Fund." Setbacks won't devastate you financially if you have a back-up fund.
I already had a house when we got married, so our emergency fund needed to be larger than if we had an apartment. We needed to be ready for a roof replacement or AC replacement… or both at the same time!
We have had to drop up to $4k on unexpected problems, and our stress level stayed low because of our fund.
Instead of stressing out, we just adjusted our budget allocations to build the emergency fund back up to acceptable specs.
Also – Create a budget!
Start by knowing what bills you pay monthly, but also quarterly and yearly (those are the ones you forget about, like your yearly Consumer Reports subscription…do you really need that?).
Spend some serious time figuring out what you need to save for in a year. Home Owners Association fees, car insurance so you can pay in full and save, car repair, medical, pest control, lawn care, tree trimming, etc.
Questions from M$M readers:
1. How did they both get on board with the idea? Was one of you reluctant or were you both all in from the beginning?
I remember the moment of reckoning when she told me about her loans…I saw my future 30's flash before my eyes. My brain took some time to decide that I had to know for sure that I really loved this girl before getting serious, but I already knew I loved her, so there really was no question.
I know people that have paid on their student loans for 20 years and still haven't paid them off and have happy, productive lives building their great families. I can just as easily tell people to do that if that's what makes them happy, but we decided to pay it off.
I want my wife to be free of the debt and all of the pressure that just having that much of it creates.
We want the debt to be a victory for us instead of a long-lasting monetary and mental burden. There are difficult times, but ultimately we decided we would come out stronger monetarily and have a stronger relationship by paying it off.
2. How has this changed your relationship?
I think it's important to be up front that it's certainly hard at times, but what big milestones in life come easy, right? Since we are working together for a common cause, using the loans in an argument is off limits.
She sometimes feels like it's her fault when we are short on money, and it would be easy for me to agree during an argument, but it's not her fault.
It just is what it is, and we are taking care of it together. It is OUR debt, and we learn a little bit more everyday how to fight the battle together. We do not have separate bank accounts, and that creates more openness between us.
3. Does anyone make fun of you?
No, the most common reaction is shock when I tell them how much we pay. They hear "that's 2 times my mortgage!"  Well, it's like 3 times ours. If anybody thinks we're idiots, they generally don't say it to our faces.
I like to hope that what we are doing inspires a person or two to look at their own situation and see that they can make choices that will make them better off in the short and long term.
The bottom line is, you just can't give a crap what other people think. Most of them spend too much money anyway.
I think we are currently in a time when people are coming to realize the $ waste that society has sold us all on. Websites like this one are proof of that phenomenon.
Brittany: I have gotten pushback from my family for not really "living" because we were spending so much on the loans. But, now they have come to the "dark side" and are impressed by how much we can save and put on the loans.
4. How do you do date nights? Any tips for cheap/no cost fun?
We used to buy a movie at home every now and then, but we got rid of cable, so that's gone. We still go to our favorite restaurant (where we had our first date) after church on Sundays once or twice a month. We've been to Belize a couple times, and that has turned out to be a good, low cost vacation from Houston.
5. What has been the easiest thing to cut out of your budget?
Car payments, cable, restaurants, negotiating car insurance.
Giving up something you're used to isn't easy in and of itself, but learning to win on certain expenses is awesome. We gave up cable TV, but kept internet like a lot of people have done.
Getting on the phone and negotiating costs helps a lot, and a lot of people are afraid to ask for a lower price on things. Even more people are afraid of walking away from a common expense, like cable or cell phone service if they don't get the deal they want.
It's also too easy and comfortable to buy a new car, and so many people are afraid of the used car market. But, if you really do the math, you can win in the end with some smart time spent.
Just a quick note – I really appreciate Beau and Brittany talking about their debt here. It's a little intimidating sharing details about your life with 100,000 people, but I think this is really helpful and an awesome thing to do. If you enjoyed this – please let them know in the comments! ~M$M