If you've ever wanted a really convenient way to set and work towards financial goals with your partner, the Twine savings app is one of the first of its kind that helps you do exactly that. Twine offers a free cash savings account and an investment account tied together with a clean, intuitive design.
With Twine, you and a partner can set any number of specific financial goals (vacation, downpayment for a house, mini horse farm), give that goal a timeline, and set up recurring deposits until you've funded your goal. And, using a Twine cash savings account is completely free.
Even though you can make automatic deposits in whatever amount you'd like, Twine is not a micro-savings app. Those apps do have their place in the personal finance world, but Twine helps you work in larger chunks of cash rather than spare change here and there.
Ready to learn more about Twine? Here's my 2020 Twine review…
What is Twine?
Twine was created in 2018 by John Hancock, the life insurance and financial services giant that has been in business since 1862. The app was created to provide some light financial advice, automate your savings, and for couples to set shared savings goals.
The Twine app is an innovative tool that can help you create and reach your financial goals – it's not meant to be your financial planner.
Twine offers a completely free cash savings account which currently yields ~1% (this is variable and based on the Federal Funds Rate). If you want your money to grow a little more, Twine has an investment option that costs 0.6% annually or 25¢ per every $500 invested.
And even though Twine focuses on savings goals for couples, you can go completely solo with Twine if that suits your situation better.
How the Twine savings app works
To start using Twine, download the free app, create an account, and link a bank account. After that, you can start setting savings goals and create a schedule for automating your deposits. Twine uses that schedule to tell you how long it will take you to reach your goal. Adjust the amount you contribute to expedite or draw out your goal.
Your savings goes into either a cash savings account (free) or an investment account, more on that farther down in this Twine review.
Want to share your financial goal?
In the app, you can invite your partner/spouse/girlfriend/boyfriend/fiance/friend to help with your goals. You simply enter their email address, they create an account, link their bank info, and set up their own deposits. You and your savings partner can contribute different amounts each month – do what works for each of you.
When you reach your goal, you share the accomplishment!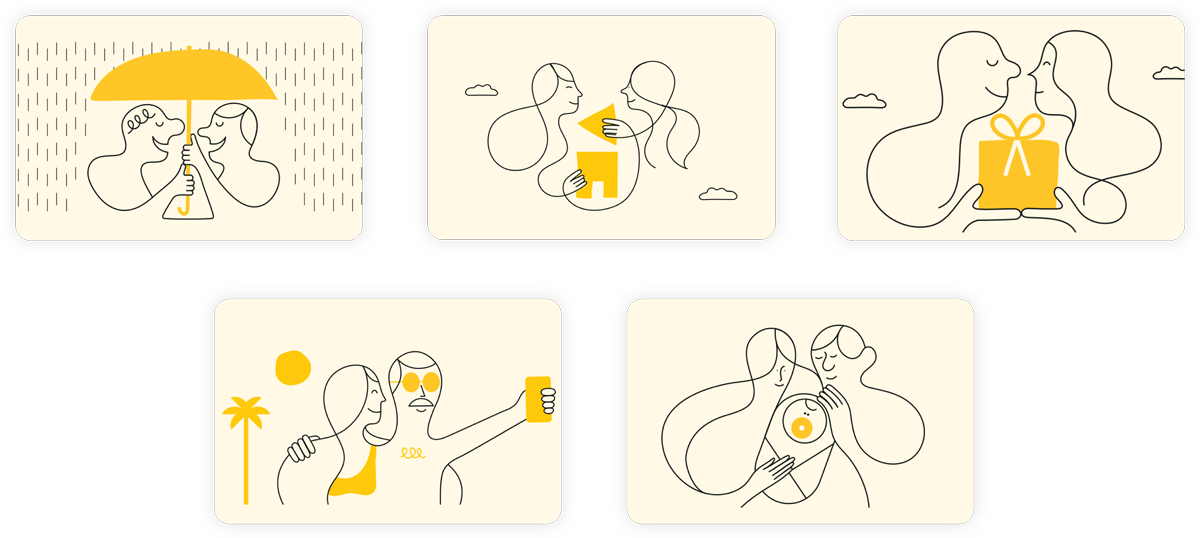 Start saving with Twine today.
Twine is for more than just couples
I was a little unclear on this when I first learned about the app, but this is honestly one of the coolest parts about using Twine…
You can share different goals with different partners.
As of now, that's just one partner per goal. Still, that means your Twine account lets you do the following things at the same time:
Set a vacation goal with your best friend and fund it together.
Ask your brother to join you as you fund a big birthday gift for your parents.
Save up for a downpayment with your spouse.
You can set a number of savings goals and fund each with a different partner. It's like financial polyamory.
One warning: Each member of a shared goal will have the same privileges for depositing and withdrawing money from your Twine account, so please make sure that you are doing this with someone you really trust. I honestly do think this shared approach is really cool, but be careful if you're sharing an account with someone who isn't already sharing a financial life with you.
It's also important to note that inviting someone to share a goal with you doesn't mean that they'll be able to see and access other goals of yours. You can set sharing preferences as you see fit.
Investing with Twine
If you'd rather invest your savings, this could be a good option if you're working on a longer-term goal, Twine offers three different SIPC insured investment portfolios. All three require a minimum of $100 in your account before you start investing, but you can start with a cash account and save towards that $100 minimum balance.
To start investing with Twine, you will need to answer a few questions about your financial situation and goals to assess your risk tolerance. One of the most important factors that Twine uses is your timeline for reaching your goal – goals within five years or less are typically recommended to a conservative portfolio.
Here are all three of the Twine portfolio mixes:
Conservative portfolio made up of 6% stock ETFs and 94% bond ETFs and money market funds.
Moderate portfolio made up of 10% stock ETFs and 90% bond ETFs and money market funds.
Aggressive portfolio made up of 30% stock ETFs and 70% bond ETFs and money market funds.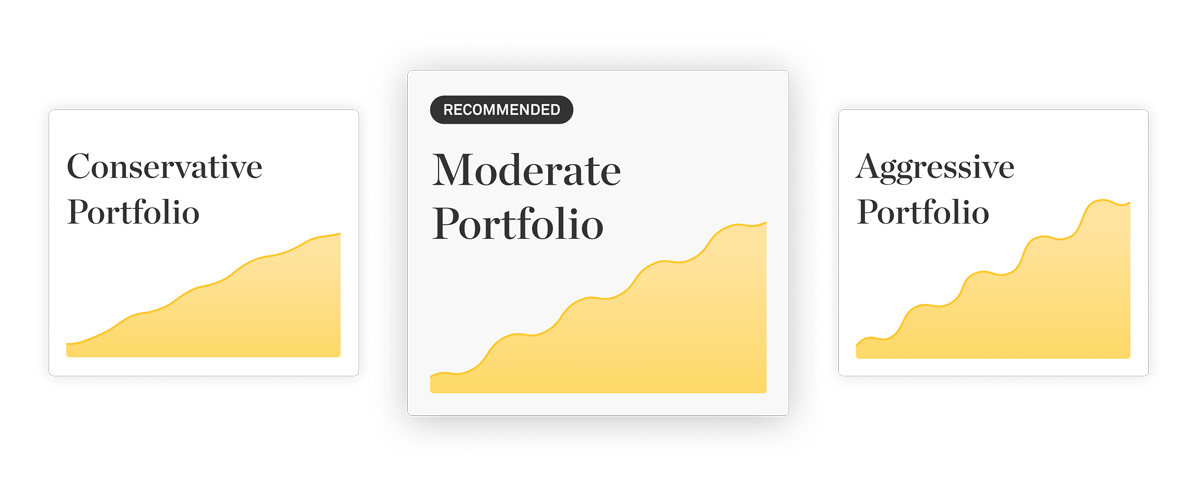 An aggressive portfolio is going to be riskier and subject to a little more market volatility than a conservative fund. The creators of Twine do have experience in helping individuals and families make the right type of portfolio choices, but ultimately you can choose whichever risk tolerance you'd like.
Twine's investment option is a managed brokerage account, similar to a robo advisor, and Twine will rebalance your investments as needed so that you stay within the asset allocation you've chosen. This means Twine is working hard to protect and grow your money no matter what the market is doing.
FAQs about the Twine savings app
Here are some important points you might be looking for in this Twine review:
Why would a Twine savings account be better than what my bank currently offers?
At approximately 1% (current and subject to change), the interest rate on the Twine cash savings account is decent-ish, so the answer here will depend on what rate your current savings account offers.
There are some high-yield savings accounts that offer a better interest rate than what you're getting with Twine, but they don't automate joint savings goals like Twine does.
How long does it take to pull funds out of my Twine account?
With their cash savings account, it takes between 2-3 business days to complete a withdrawal. For investment accounts, you can wait anywhere from 7-10 business days, and that's because Twine will need to sell your investments before transferring money into your bank account.
Are there better investing options?
Definitely. Twine really is doing something cool with shared goals, but there are a number of online brokerages platforms that cost less and give you more control investment options.
A lot of millennials do use more than one investment platform, and finding a personal finance app like Personal Capital can help you bring them all together in one place. Personal Capital is free to use, and it's actually what my wife and I use to see our investments and plan for retirement. Learn more at Personal Capital 2020 Review.
Are there other joint savings apps like Twine?
Twine is currently one of a kind, but I expect that we'll be seeing a few more apps like Twine on the market in the next few years.
How easy is it to change upcoming deposits?
Really easy! There might be times when you need to adjust your deposits. Maybe you had an expensive week with some unexpected expenses, or maybe you just want to get all of your automated transactions happening on the same day.
You can update your deposit schedule in the Twine app, including pausing or skipping deposits, and you can do it all from the Activity tab on your Twine dashboard. Adjustments you make to your schedule only work on future deposits.
My final word in this Twine review
I think what's happening with Twine is that banks and brokerages are getting even savvier when it comes to how they'll engage new customers. By offering shared savings goals, Twine is offering something new and it really is exciting. I can think of a number of times when this would have been helpful in the past and might be useful going forward, and this is why I was so excited to do a Twine app review.
It will be interesting to see if Twine eventually moves towards letting more than just pairs work on shared savings goals. It will be even more interesting to see how that plays out in the next few years. As in, how do shared savings work among friends, siblings, etc.