Well…I guess it's time to finally talk about this. I don't discuss it a lot on this site, but *GASP* my wife and I lived with her parents for several years after college.
(Haters – start gathering your thoughts to share below. Just please please please spell correctly down there).
I remember about a year and a half ago when I started this site, I was literally terrified about telling people where my wife and I lived at the time. I figured my small audience would either be upset or discredit all of the ideas that I had about personal finance, so I did what most people living with their parents do: I didn't talk about it. 
It didn't matter that we paid rent (about $500/month for a 10 x 10 room). It didn't matter that I was the resident handy man, took out the trash, lifted E V E R Y box, cooked, cleaned, and carried my own weight. I was still scared to death to talk about it.
Living with your parents is this burning hot topic with millennials, and even though almost a third of people our age do it…it's still taboo and frowned upon. I'll speak more on that shortly.
I just want to get this out of the way before we go any further:
I'm not a freeloader. I'm not lazy. I don't actually give a crap if you think I am the previous two things.
In fact, most of the people that I've talked to who live, or have lived, with their parents aren't either of those things. Maybe it's because of mainstream media or social media, who knows, but the standard image you think of  when it comes to young people living with their parents is, unfortunately, something like this: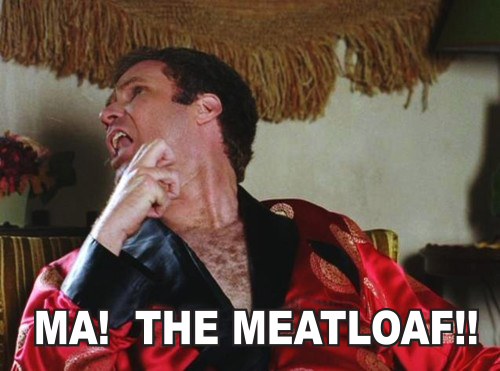 Living with your parents sucks
The most common thing I heard from other people that knew about our living situation was something like: "Well I wish I could live at my parent's house", or "Huh, must be nice".
No you don't, and no it isn't. If you wanted to sacrifice your personal space and private life so badly to get ahead, you'd be renting a room somewhere or renting out YOUR rooms. Get out of here with that nonsense.
And no, it's not as wonderful as you pretend to make it sound. It's freaking hard. It puts a strain on your relationship with your parents, with your spouse, and with your friends. In our situation, there wasn't nearly enough space for everyone. I had my clothes out in the garage for three years because I didn't have a closet. I threw them in the dryer every morning before work so they wouldn't smell like gasoline anymore.
Don't get me wrong though – I don't want sympathy from anyone. We CHOSE that lifestyle because we wanted to live better later on.
We wanted to let our peers pass us up so we could pass THEM up. $ We did $. We wanted to get ahead financially. I wanted to quit my job and become an entrepreneur (you can read more about that in a recent post I wrote for Haven Life here).
Basically – we hit our goals and then peaced out. Simple.
Some advice for millennials living with their parents:
Contribute – Whether it's rent, paying your way, or manual labor. Do something. There is no such thing as a free ride in life, and you shouldn't expect one.
Have a purpose – Your parents allowing you to stay in their house as an adult is a gift. Use it wisely. Pay off debt, make a career change, or save up money. Doesn't really matter which one to me. I guarantee your parents will feel great knowing they helped you become successful.
Know when to bail – If it's putting a strain on your relationship(s), GTFO. Family > Money. Always.
Enjoy your time with them – Life is too short. I don't know how else to put it.
Some advice to parents living with millennials:
Set expectations – If you want rent, cool. If you just want contribution or effort, cool. Be clear about why you're doing this and what you expect from the beginning. Don't be a pushover.
Be understanding – This is an AWKWARD time for your kid. They probably don't really know what to do in life or when they are going to do it. Give some helpful direction if needed but don't be too pushy (unless they aren't carrying their weight…then be pushy).