Hey everyone! I hope everything is going well in your lives and such. Things are actually hectic around M$M right now, which is good because you actually get a little bored when you first start working for yourself. 🙂
If you are interested in finding a lower student loan rate, check out LendEDU – the only rate comparison tool I recommend for my 30,000+ readers a month. It takes three minutes and is completely free, won't hurt your credit, and doesn't require a purchase of ANY kind. You're welcome. ????
We're keeping it fun on the blog today! No debt talk, no life lessons or entrepreneurial stories.
Today is about memes, and that's it. Just because.
Here are my favorite student loan memes, ranked from 15 to 1. Enjoy:
15) I know Chuck isn't as cool as he used to be, but I think this is probably how everyone feels when they pay off a student loan.
14) This guy is wearing a viking hat in a basement canoe. That is all.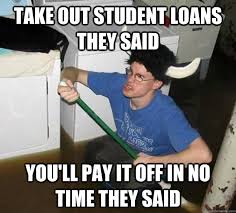 13) We all know this guy.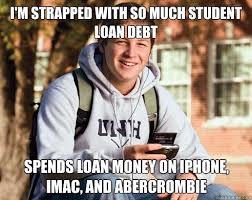 12) College is a little more expensive than it was back in their day…am I right?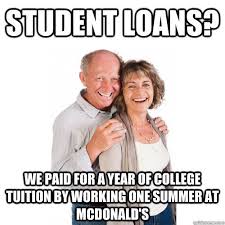 11) Sometimes death doesn't even work!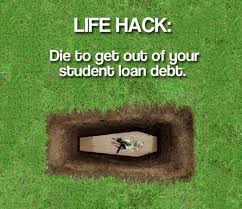 10) Hopefully this doesn't offend anyone! If it does, learn to laugh a little more OK?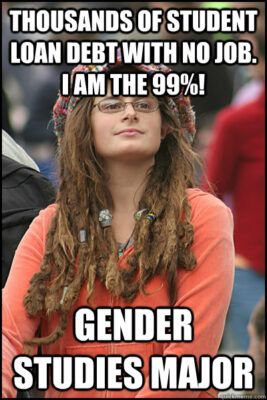 9) That 6 month grace period is celebration time for Sallie Mae (or Navient…whatever, they both suck).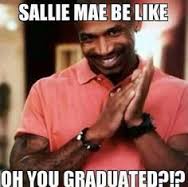 8) How everyone feels the first time they open their first loan statement.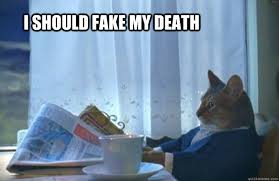 7) This strategy won't get rid of Sallie Mae either.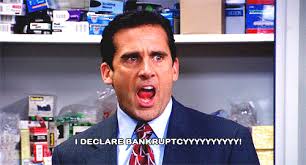 6) The struggle is real, and Grumpy Cat doesn't give a crap.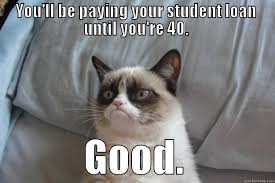 5) Nothing like student loans to make you want to day drink and move to Mexico.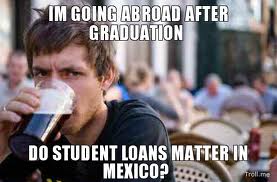 4) In keeping with the drinking theme…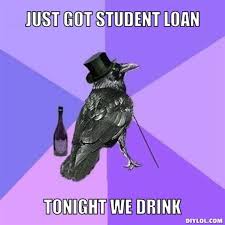 3) Are we talking zombie apocalypse or the regular kind?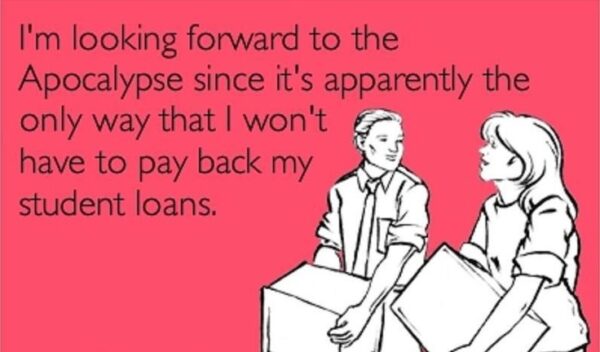 2) Bahahaha. Nope, unfortunately not.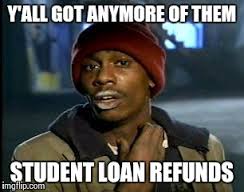 1) This one wins the M$M student loan memes award, mostly because it's the story of my life.
Also, this kid is my spirit animal:
Do me a favor – take some time off from worrying about your student loans. Life is too short.
Just for you do-gooders out there that read the bottom of posts, here is your reward:
Picture sources in order of incredible appearance:
Chuck Norris – empoweredollar.com
Crazy viking guy – westward.com
Stock overspending college guy – quickmeme.com
Old people – pinterest.com
Life (Death) hack – weknowmemes.com
Hippie girl – quickmeme.com
Creepy Sallie Mae guy – pinterest.com
Death cat – quickmeme.com
Steve Carell – buzzfeed.com
Grumpy cat – quickmeme.com
Day drinker – kendallkaffeeklatsch.blog.com <–Dang, that's a long url.
Crow with top hat – beta.diylol.com
Moving people from the 90's – pinterest.com
Crackhead – imgflip.com
M$M spirit animal band child – pinterest.com