Hey everyone, I'm so stoked to let all of you know that I've officially started crafting the Make Money Marketing course from the ground up!
As all of you know, blogging and making money online is one of my absolute passions in life (right up there with writing about personal finance).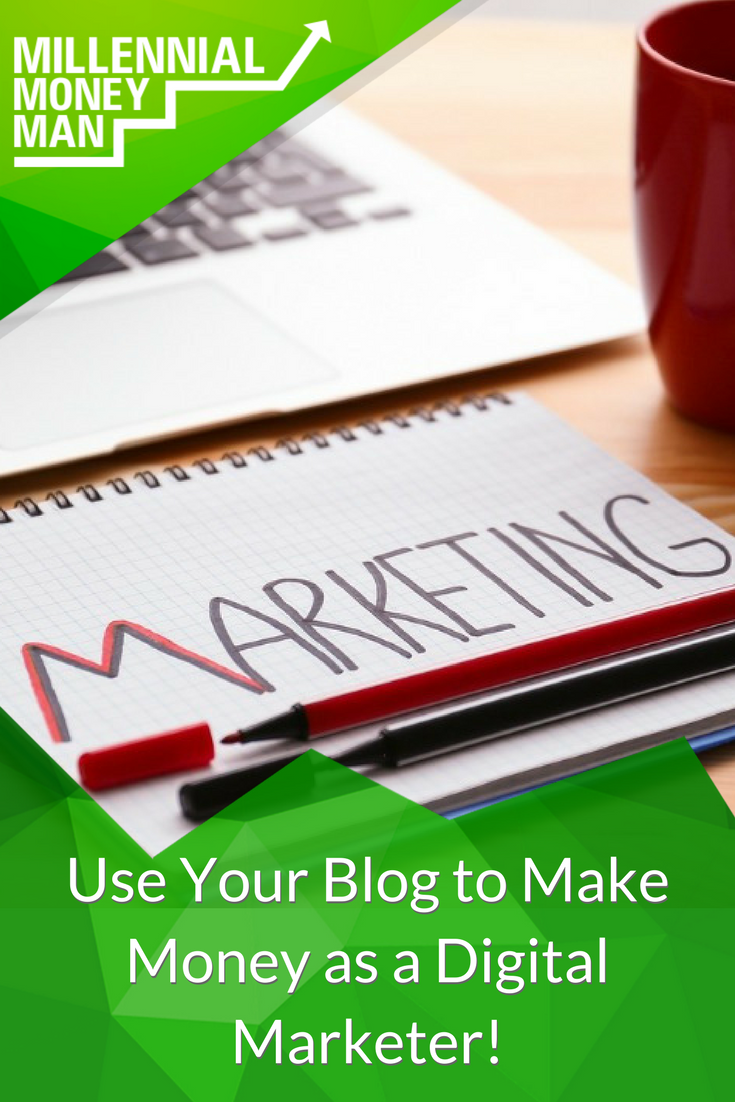 You probably also know that I had only been blogging for about 6 months when I decided to leave my full-time teaching job and pursue running this site full-time!
The only (and I very seriously mean only) reason I was able to "make it" in this business while M$M grew was by using the skills I picked up blogging to land digital marketing clients.
There are so many small business owners out there right now that need someone to manage their social media, do email campaigns, Facebook ads, website management and so much more. However, they typically don't have the staff, know how, or budget to hire a larger marketing firm.
You can make money by offering digital marketing services to small businesses, but you have to know what you're doing
Most bloggers know that it's not easy to make money at first with your blog.
Affiliate income is incredible, but it can take months or even years to really build a strong income stream.
Ad revenue sounds great, but you have to have massive amounts of traffic to make significant money (anyone who has slapped Google ads on their site and received a cool $1.13 after three months has experienced this haha).
The moment I realized that blogging and marketing went hand in hand, everything clicked for my business.
Since then (not even three years ago), I've made well over $100,000 from my laptop this way.
No big business to run, debt to get started, or need to manage employees.
Think about it – running a blog of any kind or with any size audience essentially makes you a grass roots marketer.
You have to capture email leads and create email campaigns, push your message on various social media platforms, push products, create content, manage the technical aspects of a website, etc.
A blog is a perfect portfolio for landing a great digital marketing gig – you just need to know how!
My goal is to make it easier to create a solid income stream for anyone that successfully runs a blog of any size.
Here's what you'll get from the M$M (Make Money Marketing…see what I did there?) course:
How to use a blog to secure marketing work and actually make money early on
All of the email templates and important document templates that I use to secure clients (including budget proposals)
How to improve Local Search Engine Optimization for small businesses, manage business Facebook pages, and write freelance content for small businesses
How to find the right clients and help them grow their online presence and revenue
What you can charge for your services
How to invoice clients
How to get clients to recommend your services to their business-owning friends
Admission to a private Facebook group where you'll have direct access to me and all of the bloggers/digital marketers who have taken the course (this will be a killer resource and worth the price of the course itself)
In addition, the course will include a generous affiliate component that you can add to your affiliate portfolio to boost your blogging income!
Lastly, if you're a small business owner that wants to manage your own marketing efforts or learn what you should be paying and getting for marketing services, this course will also be incredibly valuable for you as well.
It's not every day that a professional blogger/marketer shares his best tips on targeting the right customers. 🙂
Sign up for exclusive updates on the Make Money Marketing course below and get notified when it goes live:
[mmm_convertkit form=5034013 color="green_colorful"]