There is a financial book out there that's so powerful, you only need to read the first half to change your life.
Yes, seriously.
(If you are one of those people that scrolls down to find the book and doesn't read the actual post – I feel you homie. I too have the ADHD. Thanks for stopping by at least.)
One of the most common questions that I get on twitter or through email is: "What books would you recommend to learn more about money?!?" I wish that I had the resolve to actually write my own right now, because then the answer would be really simple and put some cash in my pocket.
Unfortunately, I'm busy. Kinda.
My stock answer is usually: "Rich Dad Poor Dad" by Robert Kiyosaki. It's a great, easy read that is extremely popular in the personal finance community. However, it's not actually the book that changed my life.
The book that eventually spurred the creation of M$M, helped me become debt free, and drove me to a positive net worth is so obscure that I couldn't even remember it's name or the author's name for that matter. In fact, I literally just forgot the title again because I closed the browser and had to go back through my computer history to find it. *sigh*
Trading For a Living by Dr. Alexander Elder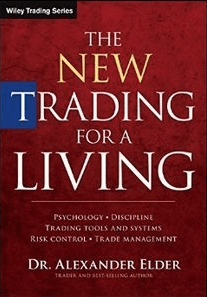 Whammo. There it is.
Now, if you are wondering what makes this book so spectacular, the reasons are twofold:
1. You can get it used for 3 bucks on Amazon
Okay – that is not a reason to get this book at all, but it's like $45 brand new, just FYI.
1a. Its message is incredible
While you would think that the book is solely about learning how to trade in the stock market, it's really not. This book deals with the psychology BEHIND traders who fail, which happens to be the same psychology that causes most ordinary people to fail financially. It's not necessarily a personal finance book, but the lesson it teaches translates easily.
Traders who lose money attach emotions to the act of trading, as well as all money in general. Dr. Elder describes most traders as adrenaline junkies. They look at their computers every day, waiting to see what everyone else in the market is doing and if they made money. If the trader makes money, they are temporarily happy. If they lose money, they are temporarily sad.
It becomes an addiction solely because it makes them feel differently than they usually do. (I'll explain more below). Here is the important part that this book addresses – our emotions cause us to make poor financial decisions.
This book teaches you to separate money from your emotions, which is the most powerful financial lesson you can learn in life.
After I started reading this book during my first year of teaching, I realized that most people live their lives like zombies. They go to work for a paycheck, sleepwalk through the day, and go to sleep after a beer or three. Rinse and repeat, every [email protected]$n day. They try so hard to make just enough money to retire that by the time they are done, they're almost dead.
That was the path I was on before I read this book.
So what do people do to make a mundane life less boring? Buy crap they don't need. Big financed purchases like a car or a house become the adrenaline shot in the arm that makes them feel alive again. Even if it's just for a moment and prolongs their working life with debt payments, it feels good to buy something big…because it feels different.
Every time I made a payment towards my student loans I felt a little tinge of pain in my stomach. I thought about how my larger payments were keeping me from having the nice stuff my friends had. I could just make the minimum payment and have fun like everyone else. 
After I read Dr. Elder's book, my mental approach to my finances completely changed.
From that point forward when I made a debt payment, I tried as hard as I could to feel nothing. I started to look at my payment for exactly what it was – numbers on a screen. Here is the important thing: I did the same for my balance that was getting smaller and smaller. I literally trained myself to feel no emotion towards my loan payment or the reality that I was almost done with my student loans.
Less than 2 years later, I was debt-free on a teacher's salary after having $40,000 in student loan debt. Read this book.
I started approaching everything related to finances in the same way. No emotions towards money, whether it's a potential investment or a check coming to me in the mail. If I catch myself feeling happy when I look at my bank account, I literally lecture myself (not out loud, because that would be weird).
If you are feeling skeptical that a cyborg-like discipline towards your money actually helps you make better financial decisions, give it a try for yourself and then come back to tell me that I was right.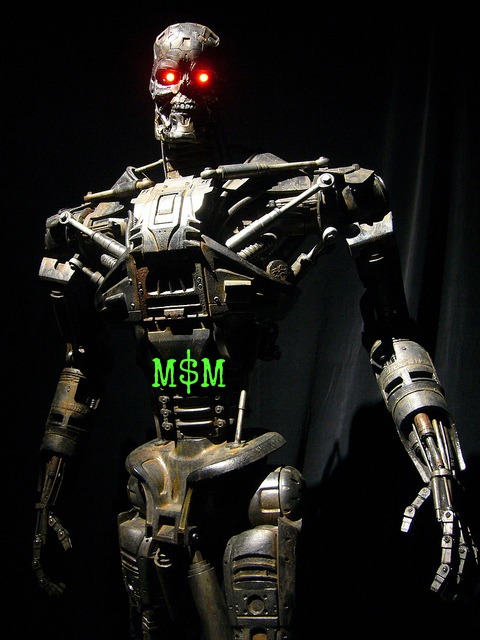 2. You only have to read the first half of the book
The funny thing about Trading For a Living is that I never actually finished it. The first half is mainly about financial psychology, and the second half is a hard-core option trading book. At the time I barely had any financial knowledge, so the second half went too far over my head to keep my interest. (I have the ADHD, remember?)
This actually makes the book a fairly short read, which is great for people like me that aren't interested in reading all the time. If you want to change your perception towards money with more intelligent and research-laden reasons than what I just gave you, please read this book (even just the first half).
Trading For a Living helped me pay my loans off early and have enough guts to quit my day-job.
What could it do for you?
Live differently. Your bank accounts will thank me later. – M$M