Hey everyone! Today I have a great post for you by Rebecca from JaggedJourney.com! As someone that doesn't have kids (yet), I think this is such a great insight on what it's like to raise kids to understand that money isn't the main goal in life, even though the world tells them that it is. Definitely a great read. Enjoy! ~M$M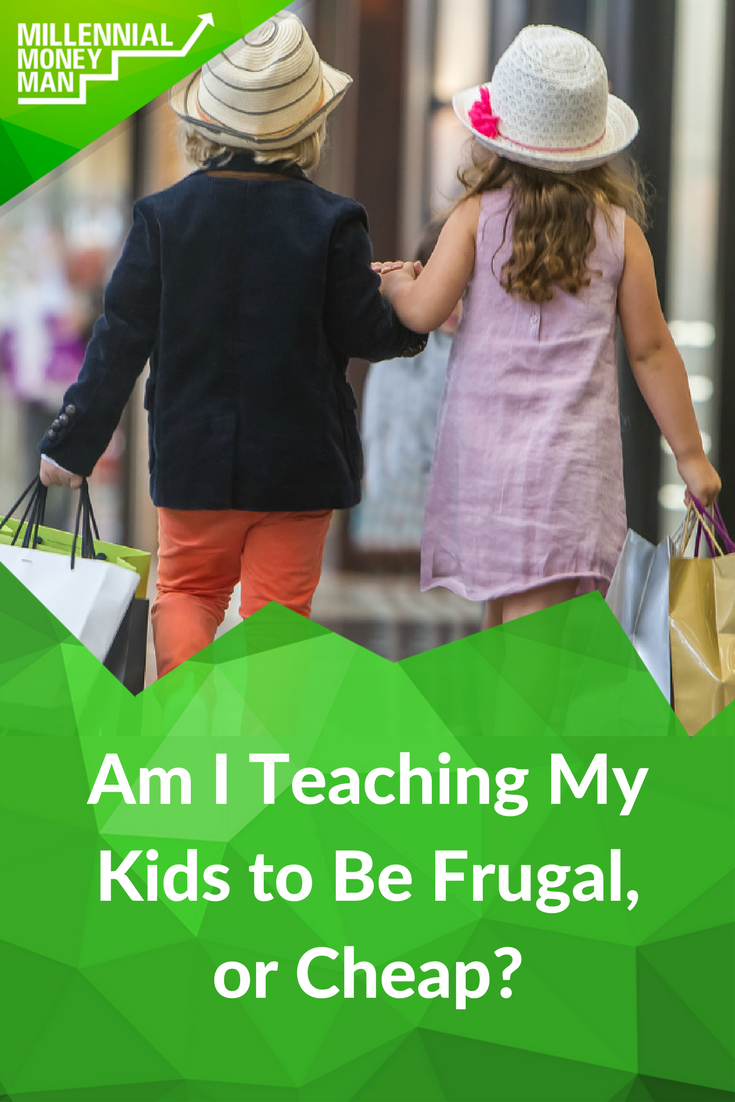 I say I'm frugal. Some people say I'm cheap. Tomato, TOE-MAH-TOE.
Whatever you call it, I try to make smart financial decisions every day. This isn't always an easy thing to do because other adults are so quick to spend money on stuff I wouldn't be able to rationalize even if I could afford it.
With being an adult comes a mindset that we deserve something because we work so hard. I can certainly understand why adults are so quick to throw money at things for the sake of relieving stress. I get it.
I work full-time at a day job and come home to be a mom and writer. I am tempted every single day to throw money at bad choices for my budget like cable TV and meals at restaurants to ease the stress.
You know what's more stressful than balancing all the parts of a busy adult life? The prospect of having to live in a box on the corner when I retire because I blew all my cash on things I shouldn't have like Olive Garden or a massage.
I can't lie—both those things sounds fabulous right now.
It's a daily inner-battle to make wise financial choices when we're surrounded by stuff, stuff, and stuff! But each day—okay, most days—I do my best to spend wisely and to live within my budget. It's not always the easier choice, but it's the choice I'm hoping will lead to deeper riches of contentment.
I once had a boss who made at least 6 figures, but he said the happiest time of his life was when he was making $10,000 a year, and he and his wife lived in a studio apartment with a mattress on the floor.
You should have seen the grin on his face as he reminisced about it.
As we mature into adults, we think suddenly we have to grow up, and grow up means buy a house that's too big, a car that's too nice and so many electronics we're not having an authentic life anymore.
Related: I Deserve a New Car, Right? Wrong.
We think success can't equal simple or frugal. Frugality is for when we were younger and struggling, right? I think there's room for it in everyone's life, no matter their income.
Sidenote—that man has since gotten divorced and lives alone in an overpriced high-rise apartment in downtown Chicago. That's not to say money destroys you, but I truly feel money can put a wedge between you and happiness if your focus starts to shift to collecting stuff instead of tapping into your family and non-monetary transactions.
As an adult, I am constantly bombarded with other adults making rash purchases on things they don't need. When I tell peers I don't have cable TV and rarely go out to eat and always pack my and my kids' lunches, they wonder how I could live such a deprived life.
The bottom line is being frugal makes my soul content.
I cut and color my own hair. I buy clothes from Goodwill. I cook meals in bulk and freeze them. What looks like being cheap to other restaurant-food eating, granite-counter-top buying adults (okay, I would actually love those, so maybe that's jealousy coming out), is actually me feel a sense of pride and contentment.
There's something humbling and soul-satisfying about doing things for yourself because you can. Spending money on things you could do yourself or on things you truly don't need has a way of making my life feel less connected and grounded in humility.
I feel like I'm laying the groundwork for my kids because they're watching me and hopefully learning that self-sufficiency and discipline have higher rewards than always giving in to temptations. It's not about having a million dollars—it's about cultivating a spirit in them that doesn't look to stuff for satisfaction.
Deciding to take this path is way harder than just buying them another stuffed animal to give in, but I'm determined to stay on this path.
The truth is, even if I could give my kids everything they want, I have zero interest in doing that. A lot of parents are in the school of thought where they want to give their kids everything they didn't have as kids.
That makes sense, but I want to build a strong work ethic and understanding and appreciation of money and self-discipline, so this means my children hear the word, "no" pretty often.
I hope I'm teaching them to live within their means one day without apology or embarrassment. I want to show them the simple things in life are where happiness truly lives.
In this sense, money is not just money. It's a matter of the soul, and I want to really instill this in them. If I can show them that, they'll find happiness if they're making $30,000 a year or $300,000.
A lot of parents will make sure their kids don't see the reality behind the adult curtain. I invite my kids in. When they want to buy a pizza, I remind them when we get carry-out, it's $25 and when we make it ourselves, it's about $5.00 to make.
This doesn't mean I deprive them all the time—that would be cheap! And I'm not cheap, remember? I'm frugal. We sometimes go out to eat, they get toys, I get them new clothes, etc. They are taken care of, but they are not showered with splurges, the same way I don't shower myself with splurges.
When they do get something, they seem to appreciate it and not expect it, so this is a nice sign of progress.
When other parents are scurrying their kids into the gift shop at museums or zoos, I'm scurrying my kids past it saying, "You don't need more junk that's going to end up on your floor!" or "You can get something with the chore money you've earned, but you'd better be darn sure it's not an impulse purchase."
My son is only six, so he tells me, "This won't be an imp—imp—whatever it is. I just really want to buy something now!" I love that he is at least getting the idea of what an impulse purchase is, even though he does beg me to give him a debt on his allowance whenever we walk into any store.
I'm like so many other adults and parents—living in the middle class, constantly looking for ways to get ahead. The financial choices I make every single day are just that—choices. I want my kids to grow up knowing working hard and not always getting the best of the best is not a punishment. It's an accomplishment to have reached such contentment.
Maybe one day they'll be the adults that other adults are calling cheap. I can only hope. 🙂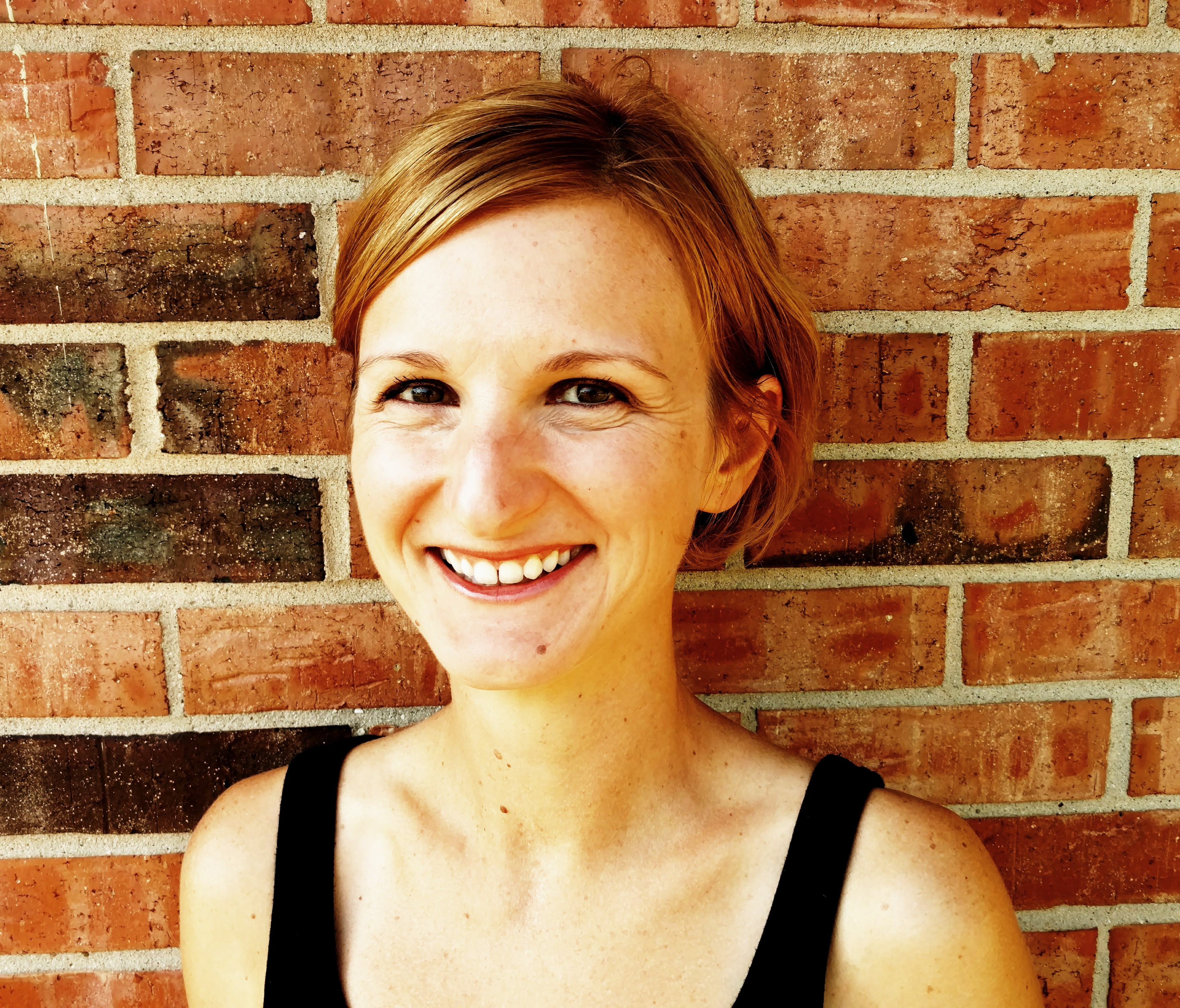 Rebecca Rine is the creator of JaggedJourney.com where she encourages you to face all the imperfections of life to find happiness. Subscribe today and get her free ebook, "What Waits Ahead is Way Better and Way Worse Than You Imagined."