When your student loan debt hurts so bad that you want to cry, these student loans memes and tweets will remind you that we're all in this together… all 44.7 million of us.
Seriously, student loan debt sucks. It's a deep, dark void that unites us all. And next to destroying your debt, the next best thing is to laugh at it.
Here are 29 of the funniest student loan memes that we can all relate to:
1. Welcome to the first day of the rest of your life.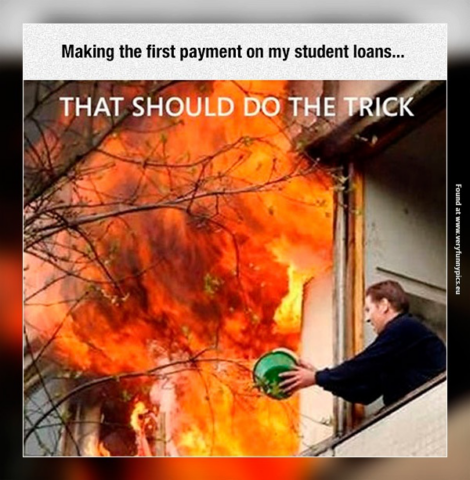 Source
2. You gotta dream big.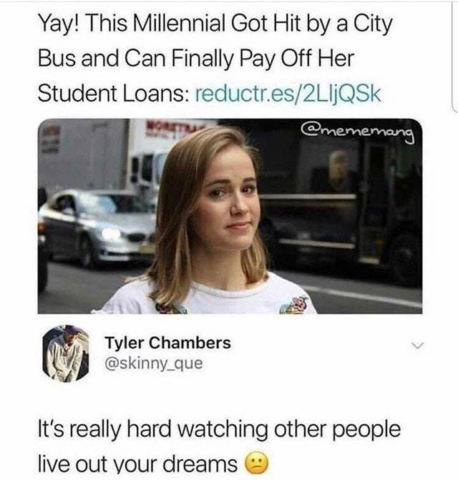 3. When your student loans put you on your knees to pray hard…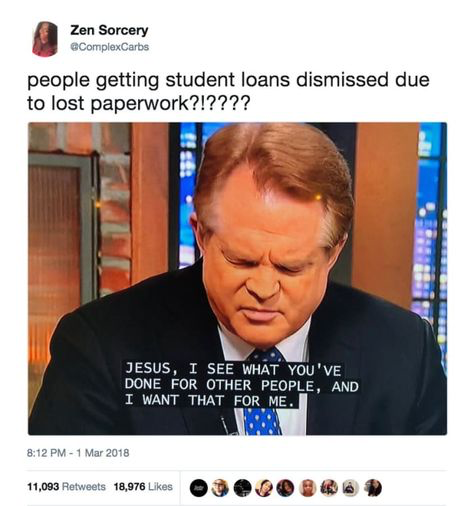 4. Do you think Hogwarts offers in-state tuition?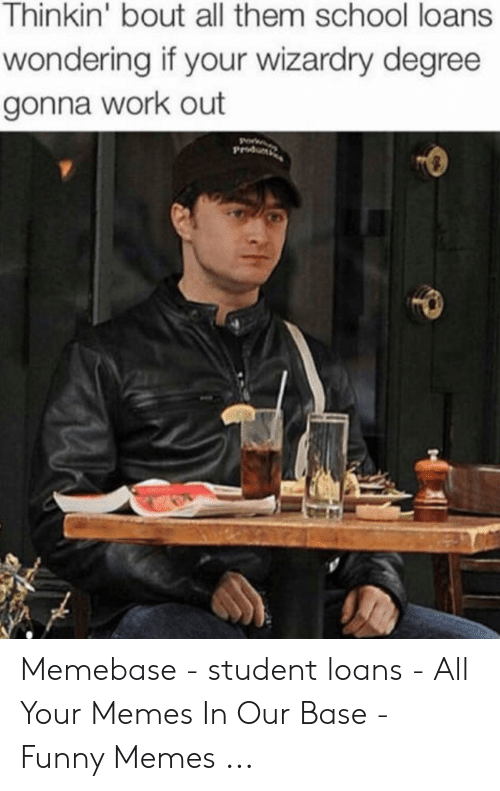 Source
5. Hey Ted and Nance, go back to your smooth jazz and leave us alone.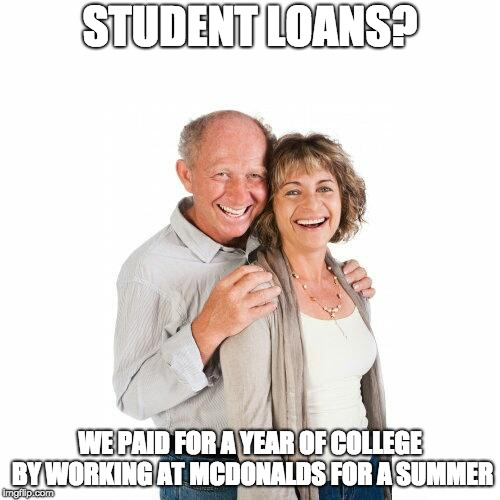 Source
6. When you just can't connect with your 67-year-old neighbor…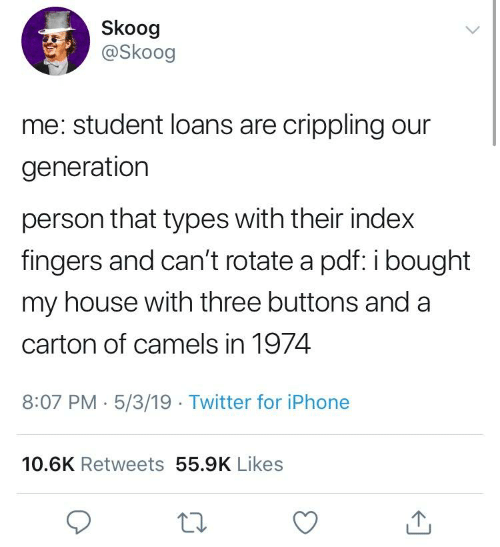 7. Capital One, Equifax, Target, Marriott… what about Navient, MOHELA, Great Lakes, or FedLoan?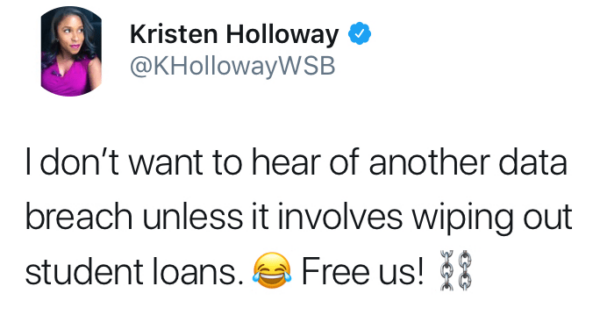 8. I hate clowns, but you got room down there for me too?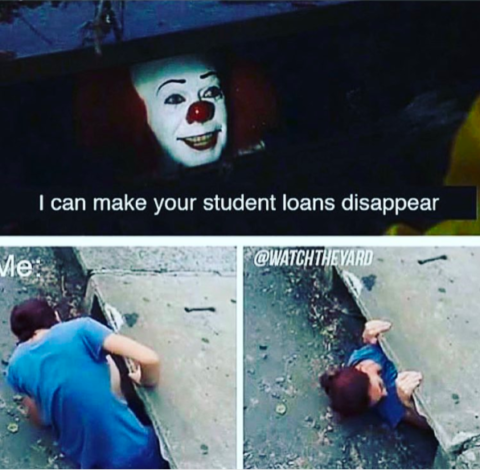 9. Because Young Crippling Anxiety was already taken…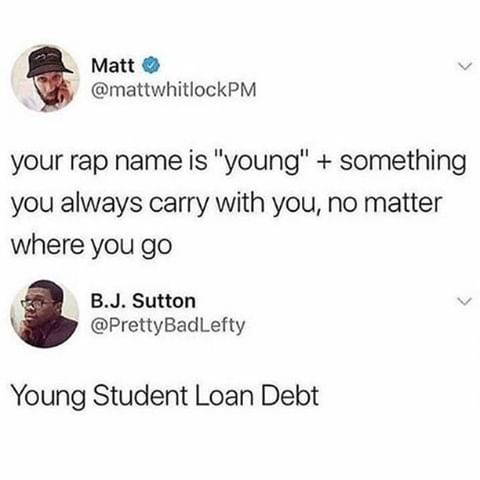 10. I feel you, Bey.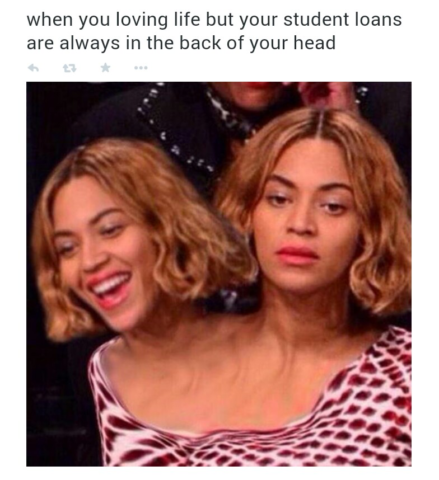 Source
11. Beyoncé, I thought you had my back?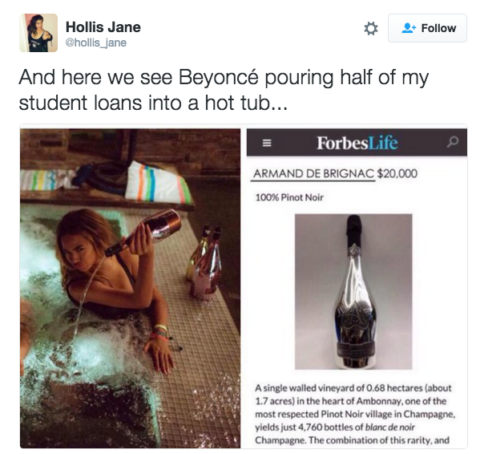 12. This is why my house is always unlocked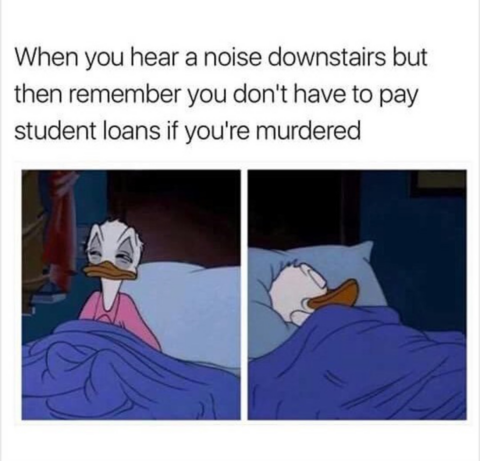 Source
13. Please, anyone!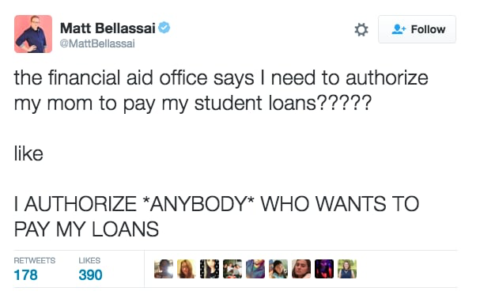 14. Hey kids, still don't smoke.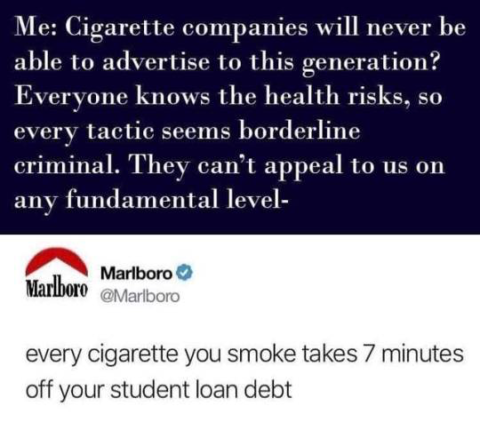 Source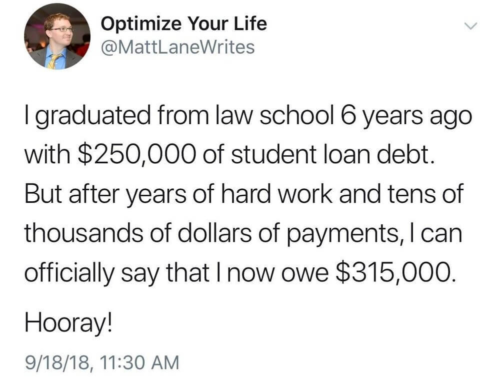 16. No one is safe.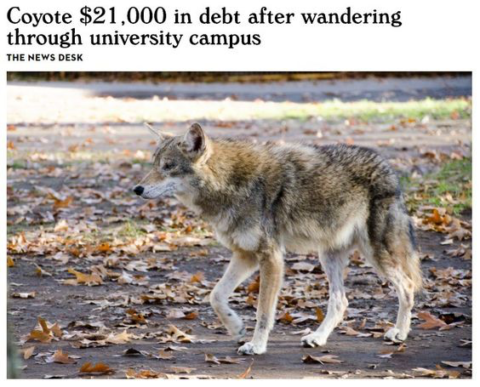 17. Graduate? Nah, not me.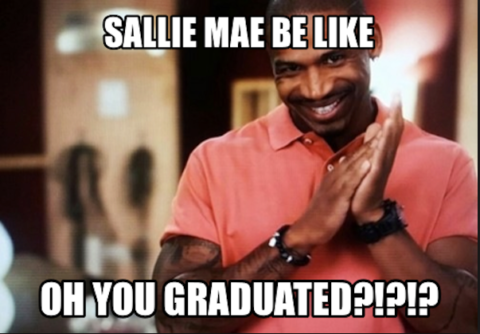 Source
18. When you think you know someone…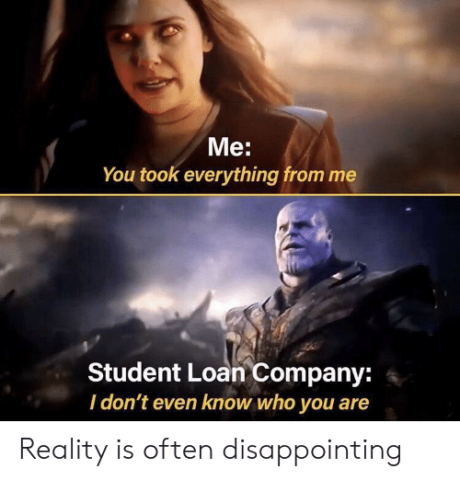 Source
19. Current mood.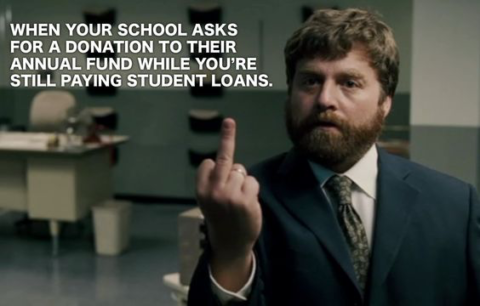 Source
20. He might not know anything about music festivals, but he's right about this.

21. The sad reality is that $10 doesn't leave you with enough for popcorn and a box of Sno-Caps.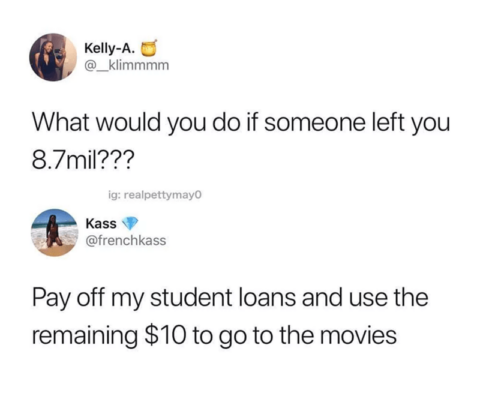 22. 54 years later…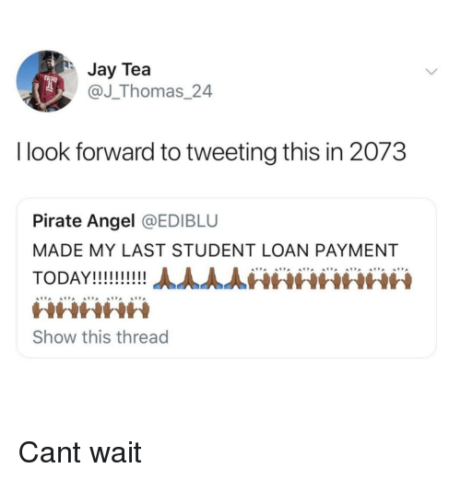 23. Is this the magic that qualifies you for PSLF?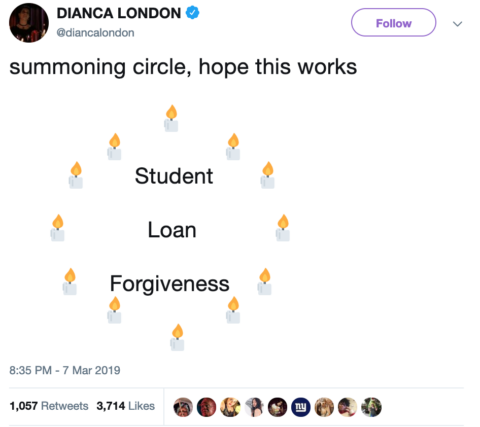 24. I know we just met, but…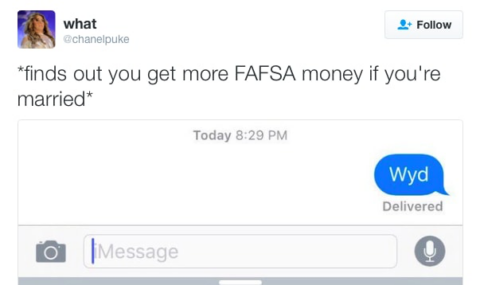 25. I can't hear you.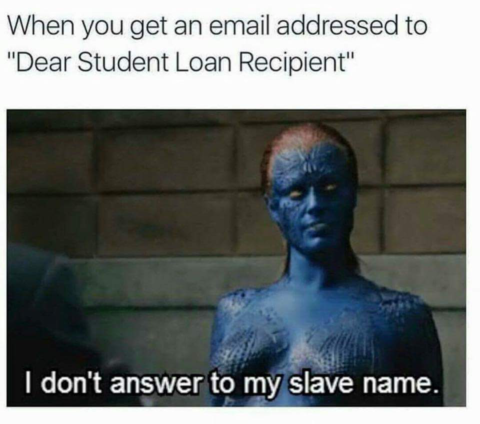 Source
26. This is your new normal.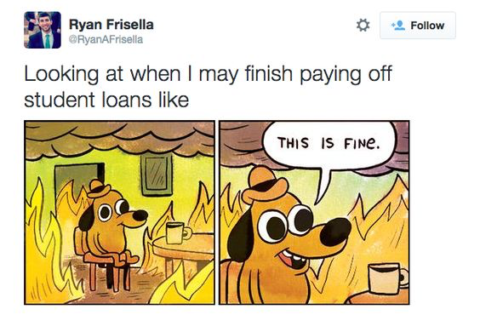 27. I found a new debt plan.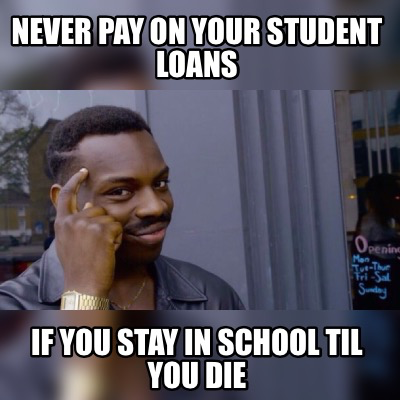 Source
28. When you get serious and decide to put everything you can towards your student loan debt and your friend asks if you want to grab a drink…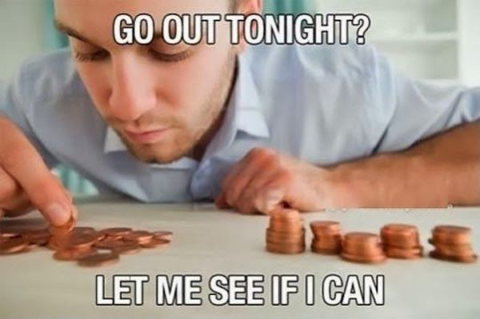 Source
29. Finally living that debt free life! #blessed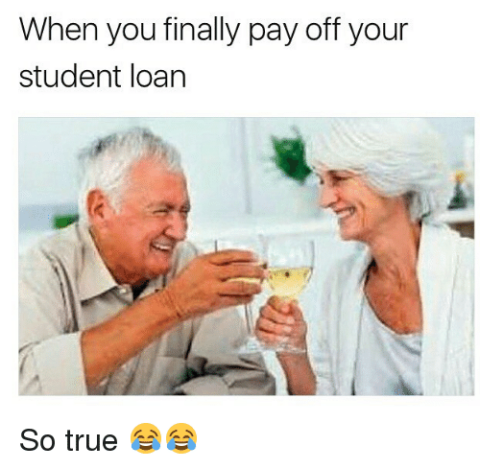 Source
The final word about these student loan memes and tweets
While laughter helps you get through it, so does finding a good plan to pay off your student loan debt. If you need help with that, here are a few articles with a little more practical support: