Hey guys! Today Matt from DistilledDollar.com is telling you why student loans can be a good thing. Sounds crazy, but just read on (it's good). ~M$M
According to this 2015 interactive state by state map, the average student loan debt in Illinois (where my girlfriend and I currently reside) was $28,984. That means that, between the two of us, we are above average by 209%.
…At least we're above average in something? ¯\_(ツ)_/¯
The reason I added in the awkward  shrugging smile is because student loan debt has become a kind of right of passage for millennials, and — contrary to what most of us believe — having student loan debt actually helps us in many ways.
By adopting this perspective, we can diminish the stress surrounding our loans and can instead be grateful and happy that our loans have equipped us with extra knowledge and willpower in the financial game of life.
But even still — all optimism aside — let's face it: student loans suck.
I see friends of mine who have never had to budget or think about what refinancing a loan might do to their credit. They're able to live in a carefree world and sleep soundly at night, never laying awake and wondering how they're going to afford their credit card bill after those automatic deductions hit the checking account.
That carefree world might be a nice place to live, but  I would never want to trade places with such people because I've seen first hand the kind of destructive financial habits they develop. Far too many of my friends graduated debt free, only to accumulate five digit credit card debt.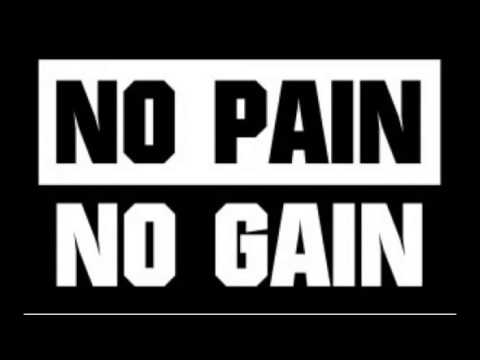 We've heard it before, "no pain, go gain." This concept  holds true with student loan debt. Only once we have experienced enough struggle in a specific area of our lives, do we feel a need, even an urge, to change and improve.
Of course, debt isn't necessary in order to develop better financial planning habits, but it often provides that initial spark, or "kick-in-the-ass" to get started.
Prime example: If it wasn't for student loan debt, I would never have picked up a personal finance book.
That is precisely why I think there is an overlooked and underrated silver lining to student loans.
Here are some life and money lessons I wouldn't have otherwise learned:
1) Appreciating Every Dollar
When I was going through college the amount of debt I racked up seemed insurmountable. As I studied for finals, I didn't think much about buying a $25 sushi dinner or grabbing a $4 drink at Starbucks. Each of these expenses was so small compared to the enormous pile of debt waiting for me.
Since graduating, I've started to earn real money and I began to appreciate how much each dollar is worth. I measure the value based on how much time it takes me to earn each dollar. I have drawn the link between the time I spend at my day job and how much of that time is being used to pay down debt.
It is almost a crippling realization of how much time is spent paying back debt, but it brings us closer to the truth. From here, we're left with a clear perspective on how we can improve our life.
2) Developing a Long Term Plan
With over 115k in combined student loan debt, my girlfriend and I know it will take many years to pay it all off.
If you're single, then the same principles apply, although you might not have someone who wants to day-dream with you.
Again, it is a sad realization, but on the bright side, we have fun planning things out in our future. We've talked about when would be the right time to buy a house, for example, or when we can take a dream vacation to France to drink all the wine and eat all the cheese.
We're basically planning out our rewards and enjoy talking about which wine country we will visit. It might be a bit of daydreaming, but it makes us happy and brings us closer together.
We have an honest picture of what our future will look like.
3) Solidifying Strong Money Habits Early
I would argue the best part of student loans is that we become conditioned over time to pay a large chunk of our salary back into our net worth. Sure, this money is used to pay down our liabilities, but over time, our net worth continues to grow.
If we didn't have student loans then chances are we would be spending this money on living a slightly nicer lifestyle.
As mentioned above, I've seen some of my closest friends think their incomes were endless and that they could rack up credit card debt with the hopes of paying it off with a future salary increase or a year end bonus. The problem with this type of thinking is that once you get accustomed to "spending today and paying it off tomorrow", it is a very difficult habit to break.
It is always easier to increase our lifestyles in the future than it is to cut and eliminate expenses that we have become accustomed to.
As a reader of Bobby's great site, you're no doubt looking for ways to eliminate and destroy your debt. I hope this post empowers you to feel more confident regarding your financial situation and helps you to alleviate the stress of trying to keep up with your debt-free peers.
Matt from the Distilled Dollar is a CPA helping people to extract the vital aspects of personal finance as they pursue financial independence. His post outlines three of his key takeaways he's had while managing student loan debt. You can check out his site for more articles or follow him on Twitter @DistilledDollar.