This was actually an interesting reader question that I saw in the M$M Facebook group the other day, and it brought back a lot of memories from when my wife and I rented a room from her parents.
Unfortunately, a lot of Millennials are having to consider living with their parents right now because of financial issues (ahem…student loans). According to a study completed by the US Census Bureau, back in 2017, 31% of adults aged 18-34 are living at home.
Nearly one third!
That's crazy, right? Honestly though, the numbers didn't really surprise me. I constantly see readers of this site struggling with that decision. Do you give up your freedom (and along with it your dignity as an adult) by living with your parents in exchange for some breathing room financially?
I can't tell you a solid yes or no, but I will share my experience with it. I may be in the minority here, but I actually think it's a good idea to move back home if you're considering it…but not for the reason that you might think.
Here was my experience of living at home to save money:
Coral and I lived with her parents after college for a few years. It wasn't something that we really planned on doing previously, but it evolved into that as we got our first jobs (both teachers) and wanted to save some money. At the time, I was facing $40,000 of student loan debt that I really wanted to get rid of.
The house was relatively small, so even with just the four of us, it was pretty cramped. The closet didn't have enough room for both of our clothes, so I kept mine on a rack out in the garage.
Every morning, I went out to the garage, grabbed something to wear for work, and then threw it in the dryer to get the gasoline smell out (the garage had some lawn equipment in it).
There wasn't much privacy, which was probably the worst thing about moving back home. Looking back, I could deal with the closet situation and the 10′ x 10′ bedroom, but now that we have a house…I would have a hard time doing that part again.
We actually got married during that time, went on a short honeymoon, and then had to come back to her parents' house.
Quite possibly the lamest thing ever, and it was super embarrassing (as you could probably imagine). Not exactly the ideal way to start your married life together, right?
But with the amount of money I was able to pay towards my debt, it was worth it. Coral also was able to pay for our wedding and saved up a good amount of money afterward as well, which put us in a position that allowed me to eventually leave band directing and pursue this website full-time.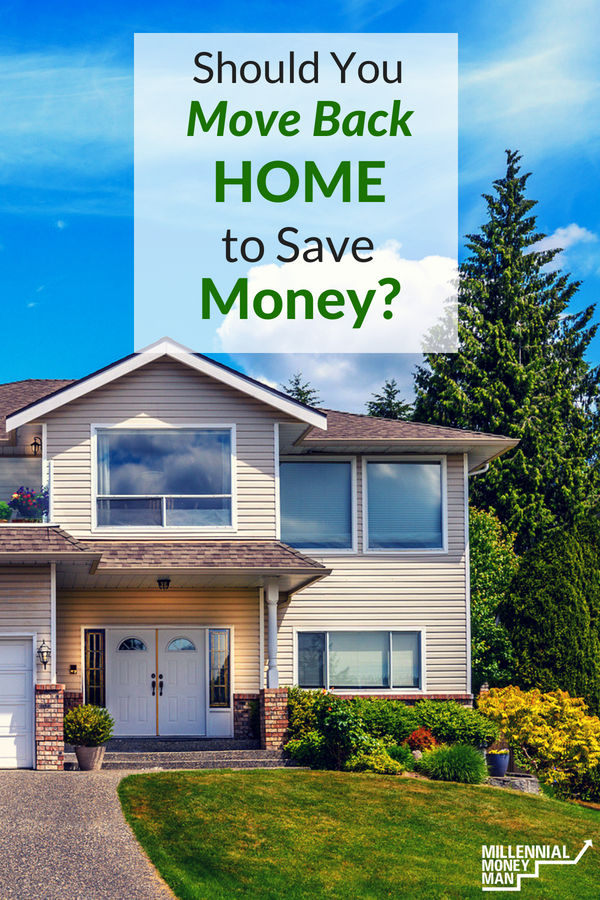 Unfortunately, money wasn't the only reason we lived there.
While Coral and I were both in college, her father Bill was diagnosed with a disease called Inclusion Body Myositis. Basically, it's a disease that causes your muscles to get weaker over time (similar to muscular dystrophy).
When we first moved in, Bill was still able to walk and had a lot of independence. He was still healthy.
But throughout the time that we lived with them, he got progressively weaker and eventually needed a wheelchair full-time.
We helped care for him while we lived there, mainly because he was a big dude and he started falling a lot due to his disease.
It was basically impossible for my mother-in-law to get him back up on her own, so instead of living somewhere else and having to drive over several times a week to help out with things, we decided to stay put as long as we could. It was just easier that way and probably less stressful for everyone.
There would be times where I'd hear the *thud* at 3:00 am and know exactly what it was.
Coral's mom and I would immediately start the process of getting him back on the bed, which usually took about 30 minutes or so. It was a bad situation obviously, but Bill was really funny and always had some good jokes to lighten things up. I actually have some really good memories of all of us just laughing because Bill would put himself in these ridiculous situations by trying to do something that he probably shouldn't have.
It's hard to explain how something like a person falling could be funny, but it was one of those "laugh so that you don't cry" things I guess.
One time, he literally launched himself in the air from his wheelchair (into a pile of rocks outside the front door no less) because he wanted to go down his wheelchair ramp really fast for some reason. Bill was an adrenaline junkie all his life, so he damn-sure wasn't going to let a wheelchair stand in his way.
Even with all of the cramped spaces and Bill's disease, we still managed to have a lot of fun with Coral's parents while we were there. We'd cook breakfast for them on the weekends and actually go to movies and do fun stuff together every once in a while. It certainly could have been worse.
But…eventually living with them started to wear on us. As the hospice nurses started to come in and out later into Bill's disease, it just got to the point where we had zero privacy and was causing some strain on our marriage. That was basically our limit – when it started to have an effect on our relationship, we needed to leave.
So, we moved out. A few months later, we were in Jamaica on vacation when her mom called and told us that Coral's dad had passed away.
One of the first things we both thought after we reflected on it a little bit is that we were glad that we lived there with them. It was hard, and yes it sucked, and yes it was embarrassing, but after he passed away…none of that stuff mattered.
We were just happy we had the extra time with him while we had the chance.
So with all of that said, should you move back in with your parents to meet a financial goal if you have the opportunity?
To me, it all comes down to how well you and your parents think you'll get along.
Some people just straight-up don't get along with their parents. Some readers that I've talked to love hanging out with their parents. It really just depends on how strong your existing relationship is.
I feel like Coral and I were really lucky in that regard. Aside from the obvious difficulties that I mentioned above, her parents were actually really cool to live with. We're close with her mom still and have her over to dinner at the house every week. As far as I can tell, it didn't hurt our relationship with them (probably the opposite actually).
For me, most decisions like these are about perspective. There are people in this world that don't know where their next meal is coming from. Is moving back in with your parents to save money really that bad in the grand scheme? Is it that big of a sacrifice to get ahead financially?
Probably not.
If you are going to move back in, here are some important things you need to do:
1. Remember that it's probably more of a strain for your parents than it is for you
I feel like this always gets lost in the conversation about Millennials moving back home. We all tend to focus on the young person and how it might make their life more/less difficult. But the reality is that the parents are making the bigger sacrifice just by allowing someone to come back into their home.
If you're planning on moving back in with them, keep that in mind when you feel like they're being too intrusive on your life or too annoying. You're interrupting their life, not the other way around.
2. You need to provide value
Take the trash out. Do the dishes. Cook breakfast.
There obviously needs to be some type of agreement about rent/no rent, but it shouldn't just stop there. You need to do the extra things when possible. It's just the right thing to do.
3. There should be some kind of clear goal
Don't be a stereotype. If your parents have agreed to let you move in to save money…you need to save money. If it's to pay down debt, you need to do that aggressively.
Communicate about what your financial goals are, and then make sure that they know your progress along the way.
4. If things get stressful, take a break
There will be times that you find yourself getting antsy or bickering a lot with the people you are living with. When that starts to happen, take a break. Go on a weekend vacation, or if nothing else…just get out of the house for a while. It keeps everyone sane.
5. Ignore outside opinions 
Moving back home is a touchy subject. People around you will make little comments about you needing to live on your own, needing to grow up, etc.
None of that really matters. If you have an agreement with your parents and clear financial goals, just do you and don't worry about what other people say.