Ah yes, the golden question for millennials. Should you pay off your student loans first?
Yesterday, a reporter from International Business Times called me and wanted to chat about the recent ups and downs in the stock market, and if I thought that the recent drop would spark Millennial investing. The thought was, maybe my fellow homies would see an opportunity for some big name stocks at bargain basement prices (think Disney, Chevron, Apple, etc.). After a little thought, my insightful, brilliant answer was:
Ha! No.
It's not that I think Millennials aren't smart enough or have too low of a risk tolerance (although the latter horse has been beaten into the ground mercilessly for years by old people). As I was on the phone with the reporter, I realized that the problem is probably much more related to disposable income and debt than anything else.
Millennials are having enough problems with car and student loans, saving for down payments on houses, or any other myriad of strains on their almost empty wallets to even freaking think about putting cash into the markets. It also doesn't help that we watched mommy and daddy's 401k repeatedly self-destruct every few years while we were growing up.
As a team, we're sorta broke, and really broken. Sorry.
The article turned out really well, the reporter was way cool, and I thought the story was super relevant and brought up some good thinking points. I'll link it further down in the post if you want to check it out in a minute or two.
But let's get to it – what should you do with your extra cash…invest or pay Navient (Sallie Mae's weird cousin) back?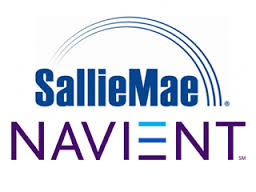 I think it's really important to get started early in the markets or some type of investment vehicle. REALLY $*(#&*% IMPORTANT! However, my strategy was to get rid of the debt first, and I really strongly believe that it's the best way to go about the whole thing. To the people out there that say: "You can get a higher rate of return in the market than the 6% interest on your loans, so investing is the smartest way to go", I hear you. I also think you're wrong.
While you absolutely could get a great return in the market, you can also lose money hand over fist. My theory with debt vs. investing has always been that you get a guaranteed return every time you pay back debt early. Every. Freaking. Time. You are putting interest that you would have eventually paid right back into your pocket!
Who doesn't like guaranteed returns??
You may be thinking: "But M$M! I've read that the average market returns are anywhere from 7-10%! That is WAY better than the 6.8% that I pay towards my student loans!" Unfortunately, there is a major flaw in that logic. You are essentially borrowing money at 6.8%, and trying to use it to get a 7-10% return through investing. You're risking your precious extra cash for .2-3.2% returns! To me, that strategy is similar to buying lottery tickets to pay your student loans off. I'll take the guaranteed 6.8% return every day, thank you. 
You can't get guaranteed returns that high through equities, bonds,  real estate investing, treasury notes, etc. etc. etc. etc. etc. etc.* If you pay off your student loans by throwing your extra cash at them, you WILL put that interest money back in your pocket. No brainer.
Live differently, your bank accounts will thank me later. -M$M
*The two exceptions to this entire article are a 401k match or crazily low student loan interest rates (think 2%). If your employer does a 401k, you should max that out and then pay off your student loans. It's free money, and I can't argue with that. And if you have loans with that low of interest, good for you. Stop bragging already and get off my lawn.