It's probably no surprise to any of you, but I get questions about how to refinance student loans at least once or twice a week from my readers. It's a hot-button topic for people our age, and for good reason! The average student loan borrower has over $30,000 in student loan debt.
Plenty of people I've talked to have MUCH more (think $100,000+). Personally, I had just under $40,000. I get how much they suck. A good refi at a low rate can save you up to $13,000 on average over the life of your student loans.
If you already know you would like to refinance your student loans and are in the research phase, my recommendation is that you check out Credible's services. If you want to know more about student loan refinancing, keep reading!
What you need to know about refinancing student loans:
If you hold Private Loans
If you have private student loans already, I would absolutely check into refinancing after finding a lower interest rate. While every loan provider handles the specifics of their loan agreements and loan terms differently, you are essentially shopping for a better rate.
If you hold Federal Loans
This is where things get more complex. When you refinance a federal loan (like a parent plus loan for example), your available benefits drastically change because you are turning your federal loan into a private loan:
You will not be able to participate in government-sponsored student loan forgiveness programs.
Programs designed to help borrowers during hard times like Income-Based Repayment (IBR), Pay As You Earn (PAYE),  Income-Contingent Repayment (ICR), and Revised Pay As You Earn (REPAYE) plan will no longer be available to you.
You lose federal loan forgiveness if you die. Private loans are not forgiven upon death (usually), but an inexpensive term life insurance policy can negate the need for loan forgiveness if you were to unexpectedly die.
Not everyone that has federal student loans qualifies for the above payment options and forgiveness programs. If you are going through a rough time financially or aren't in a steady career yet, these programs could be helpful if you qualify. In that scenario, you should keep your federal loans.
My advice is to delay refinancing federal student loans until you have a solid, decent-paying job and good financial footing. Also, if you have extremely high loan balances and are having trouble making monthly payments you will want to hold onto your federal loans for now.
If you hold both federal and private loans
Many major loan servicers will wrap both types of loans into one private loan.
Is consolidation the same as refinancing?
Nope. 🙂
A lot of times I get emails from readers that ask about consolidation when they really want refinancing information. Consolidation is the practice of combining multiple loans into one large loan with one payment, but the interest rate isn't necessarily lower.
Federal Consolidation
All of your federal loans are combined and the interest rate is a weighted average of all your loans' current interest rates. AKA: you don't actually save any money, it's just more organized.
Private consolidation
All your private loans are combined, and you will most likely be issued a new interest rate depending on your payback history, credit score, and other related financial factors. This is essentially a refinance.
Refinancing
This is where a completely new loan is issued and you use those funds to pay off your existing loans. The idea is that you get a lower interest rate in order to save money over the life of the loan and/or lower your monthly payment.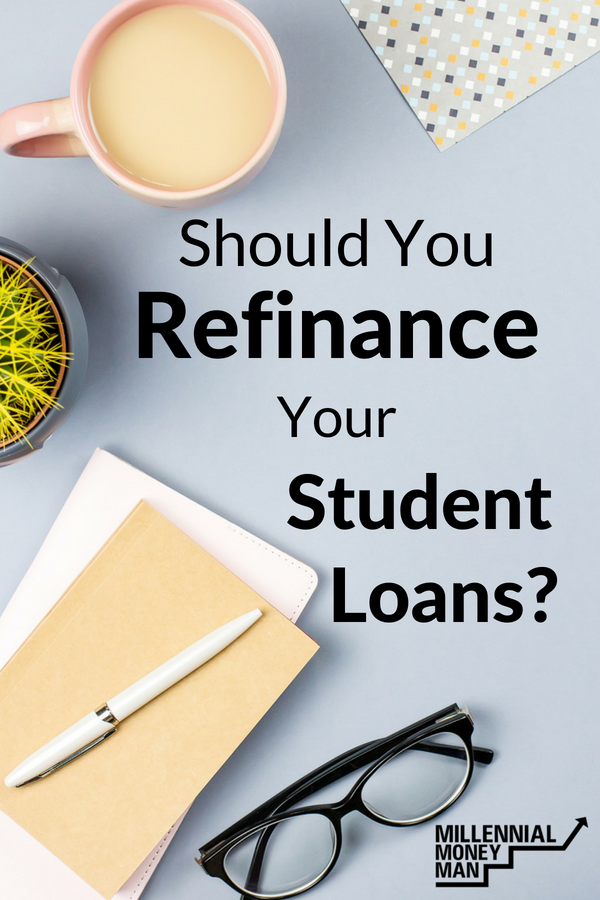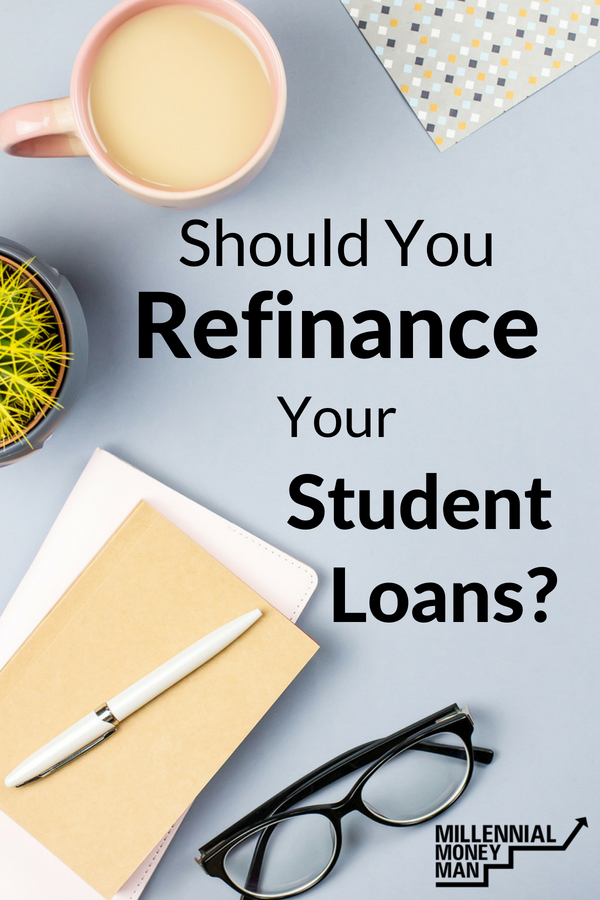 What is the best process for finding a lower interest rate?
The more rate options, the better in my opinion. There are a lot of student loan refinance companies out there, and it's hard to figure out which way to go when you can only see one or two rates and term lengths at a time.
When I get emails about refinancing, I send readers to Credible to check out the rates they qualify for. Credible uses a simple step-by-step process to help determine what kind of loan you have and what interest rates and terms are available to you.
I recommend Credible for four reasons:
The application process is secure and your information is safe.
They don't utilize a hard credit pull that would damage your credit score.
You get to see interest rate offers from 12 different companies all at the same time.
It's free and there isn't an obligation to purchase a product at the end of the questionnaire.
I take the fact that people trust me for this type of advice very seriously, so I'm careful about who I recommend for such an important decision.
If you're curious what kind of rates you qualify for, you can complete Credible's quick rate finding process here.
*Just as a side note for serious rate shoppers – make sure you put your information in correctly. From time to time I have a few readers get an error message at the end of the questionnaire due to a misspelling of name or address. If you are hoping to get rates with a fake name or address, it won't work, so don't waste your three minutes. Hope that helps!*
Final thoughts on refinancing your student loans
Before you make any final decisions on choosing a rate, sit down and go over your finances to see if a student loan refinance is the right option for you. With interest rates as low as they are right now, it can really make sense for people in a secure job with decent pay.
If you are still trying to get settled in after college, there is NOTHING wrong with waiting and doing your research.