I have a ton of posts I've been meaning to write lately. "100 Ways to Make Extra Money". "How to Grow your Twitter Following Quickly". "What Does it Feel Like to Be A Millionaire?". This one is absolutely more important, so those can wait. I have to share this message with you.
Don't worry, I'll get to them eventually. Just so you all know a little bit of my methodology for coming up with posts, it's not all about SEO (search engine optimization) or what I think would be popular/controversial.
I write stuff that I think would have the most impact on people's lives. Making/saving money and all that stuff is cool, but I want to help people. That's why I do this.
I know a lot of you out there right now want to take the leap to something else, or you aren't happy with your situation in life. I get your emails and messages on Twitter about the [email protected]$$ things you are about to try or want to achieve. It's awesome, and thank you for letting me be a part of it.
Now let me share a story with you.
A year ago, I quit my job to do this. I had a totally different life before as a band director, and it's important that you know why I changed directions so drastically.
I started drumming in Jr. High. I was slightly more talented than my friends that were in band, but I didn't think much of it.
Then I got to high school. I pretty easily passed up everyone else that was around me when it came to drumming. As a sophomore, I could literally play circles around any human that could pick up sticks at my school.
After that in college I took it to a whole new level. I moved up to an activity (Drum Corps) that is literally the top 1% of the top 1% of drummers in the world competing across the country every summer. Here's a little sample. I'm the fourth guy from the left:
I graduated college and landed my first job teaching band at a high school. For a lot of reasons, I wasn't happy with my choice. But ultimately, I had a conversation with my boss that changed everything for me. It went something like this:
Me – "Man, the raise we get every year is less than the rate of inflation. You literally lose money every year by teaching…that's so jacked up".
Boss – "Let me give you some really important advice. You can't think about stuff like that in this profession. If you focus on that you'll never be happy teaching".
And that was that. My teaching career was f****d from that point forward. It was like someone told me not to imagine an elephant. It's all I could see.
I was already in the process of paying off my student loans, but I decided I would switch focus after that and start saving up for a leap of faith to something…I didn't know what though.
I was still about two years away from quitting my job, but it was my main goal in life. I was going to work for myself. Period. Then I started this website. It changed everything for me.
After 3 years of teaching, my student loans were gone and my wife and I had roughly $50,000 in cash after sacrificing and living like we were massively poor. For some reason one day I pulled into the parking lot at the school and texted one of my best friends (and also financial mentor). I told him I had $50k in the bank, and I would quit my job after the next school year.
Even with about a year's salary in cash, I was too freaking scared to quit my job, I desperately wanted to be an entrepreneur but I couldn't bring myself to do it. I was going to wait another year!
My friend's response? "In the grande scheme, what's the difference between $50,000 and $100,000? You need to quit this year".
That was it. I told my boss I was going to leave so I could run M$M. It was insane, stupid, foolish, whatever. I sat in an exit interview with my principal at the time, and he basically stared at me like I was crazy for a while and then said: "Well, I wish I could do what you are doing. You're chasing your dreams."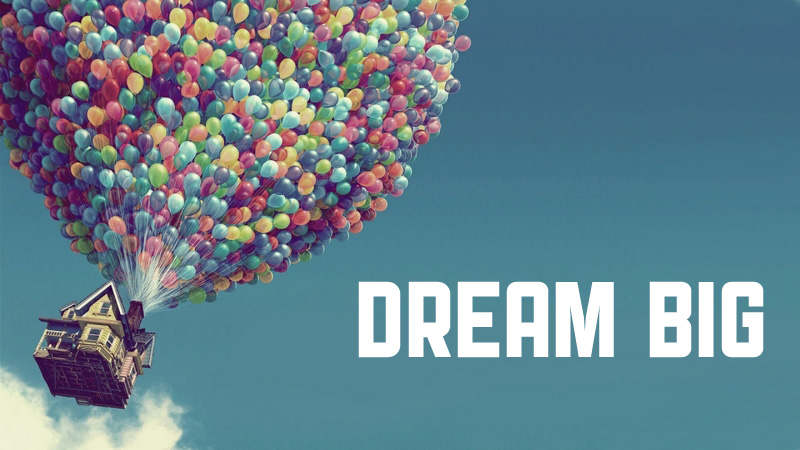 And that's the point.
Your dreams are valid. If there is something you want to do in life, you need to do it. The reality is that we all will die eventually (sorry). If you sit around watching opportunities pass you by like I was going to, you'll waste something that could be incredibly fulfilling. Or it could be an absolute failure, but thats ok. We're young and have time to recover.
Even if you aren't young and you're reading this, you still have time to recover.
My life is awesome right now, and I'm not ashamed to say that. I wake up and do something I love every day. This site and the digital marketing that I do are my absolute passion, and I would have never found that if I didn't chase that one thing that I wanted. I want that for every person that reads this site. I really really do.
So, I'm not saying go quit your job today. But I am telling you to pursue what you want in this life. Just…be smart about it. Live below your means, get your money right, make a plan, and jump to whatever it is you've always wanted to jump to.
The pursuit is worth it.
Live differently, your bank accounts will thank me later. ~M$M