I hear it all the time. #Hustle! #Grind24/7! Outwork your competition! It's all valid stuff. I say it to my readers all the time on Twitter or through this site. Millennials are immersed in this social media culture that is full of overnight success stories. People rarely talk about being patient with yourself.
As a small-business owner, I get in a funk sometimes honestly. This blog and my digital marketing company have some awesome times of progress and momentum. Some months I double my old salary. Sometimes I have bad months and make less than I did before.
There's times of failed sales pitches and posts that don't do well. Money and opportunities that I thought were a sure thing that never materialize. In fact, in the last few months I've failed way more than I've succeeded. I beat myself up constantly because it's all on me.
Paying off debt
Building wealth
Making an emergency savings fund
Starting a business
Growing your business
Chasing a sale
Investing
Getting the promotion
Building a relationship
We've all seen the "How to ______ quickly" or "How I ______ in 30 days". On the surface, there's good insight in that content (sometimes). We're conditioned to want instant information, lightning quick feedback, time-scorching results. It's rarely that way in real life though.

One of the first things I mention to advertisers is that I paid off my student loans quickly. $40,000 in a year and a half on a teacher's salary! It sounds like this incredible, sexy story of some guy growth hacking his debt payments and conquering life.
But it didn't feel that way until I was finished. It was months of not knowing what the hell I was doing. I was blindly making payments and not feeling fulfilled with success or a light at the end of the tunnel. $26,480 doesn't feel much different than $38,213.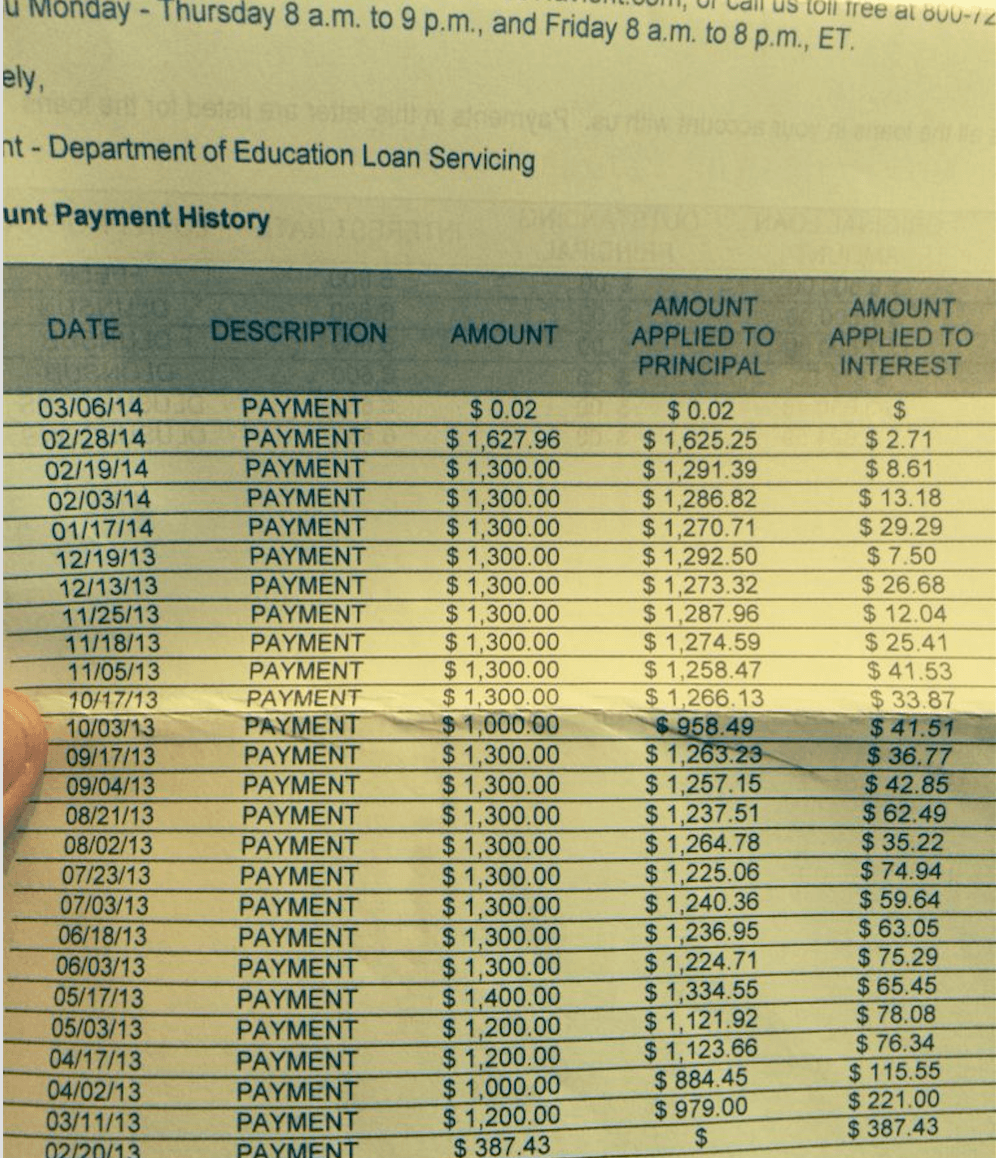 Insert any goal you have for yourself right now, and I'd imagine it's a similar story. You're looking forward to the day you've conquered your mountain and wishing the tough part was behind you.
I want to issue a challenge. Hopefully you'll accept it, because I think you'll find that it gives you some new energy to hit your goals:
Take a day and be patient with yourself.
Let me explain. Rather than focusing on your failures and how far away from your goal you are, try to realize the accomplishments you've had along the way and evaluate where you are right now. When I was in my last business funk, I tried it….and it worked. Here's what I realized:
4 years ago I had a ton of debt and a job I didn't like. Now I'm debt free and happy.
My business strategy has worked so far. I'm not struggling to make money.
Companies pay me to write about my life. How cool is that?
I've been featured and mentioned on some awesome websites. People actually call me a financial expert. Crazy.
I'm pretty talented at describing my client's products and have creative ideas.
This blog has a growing community of readers that give a $hit about their money and becoming debt free. 
People tell me that my story is inspirational. That's helping people in my book.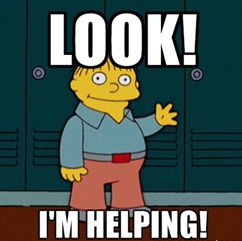 I will say this – the hustle and grind mentality that you hear from the popular motivational speakers on Facebook or wherever is awesome. Keep watching those videos or reading the posts that inspire you.
For every day that you take a step back and exhibit some patience with yourself, there should be 30 days that you push like crazy, beat yourself up, and work to make your dreams come true.
What have you done lately that's [email protected]$$? Take the challenge and tell me how you've killed it below.
Live differently. Your bank accounts will thank me later. ~ M$M