A few weeks ago I requested my loan payment information from SallieMae so that I could pull the curtain back on exactly how I paid my loans off so quickly. Unfortunately they only provided me the information for my last 50 payments (maybe I didn't pay enough in interest for my complete payment info?), but it should paint the picture pretty well.
The awesome thing about this is that I can pinpoint exactly where I decided to change my life and become debt free. The sad thing is that I had no idea what I was doing when I started.
See if you can get a lower interest rate on your student loans here.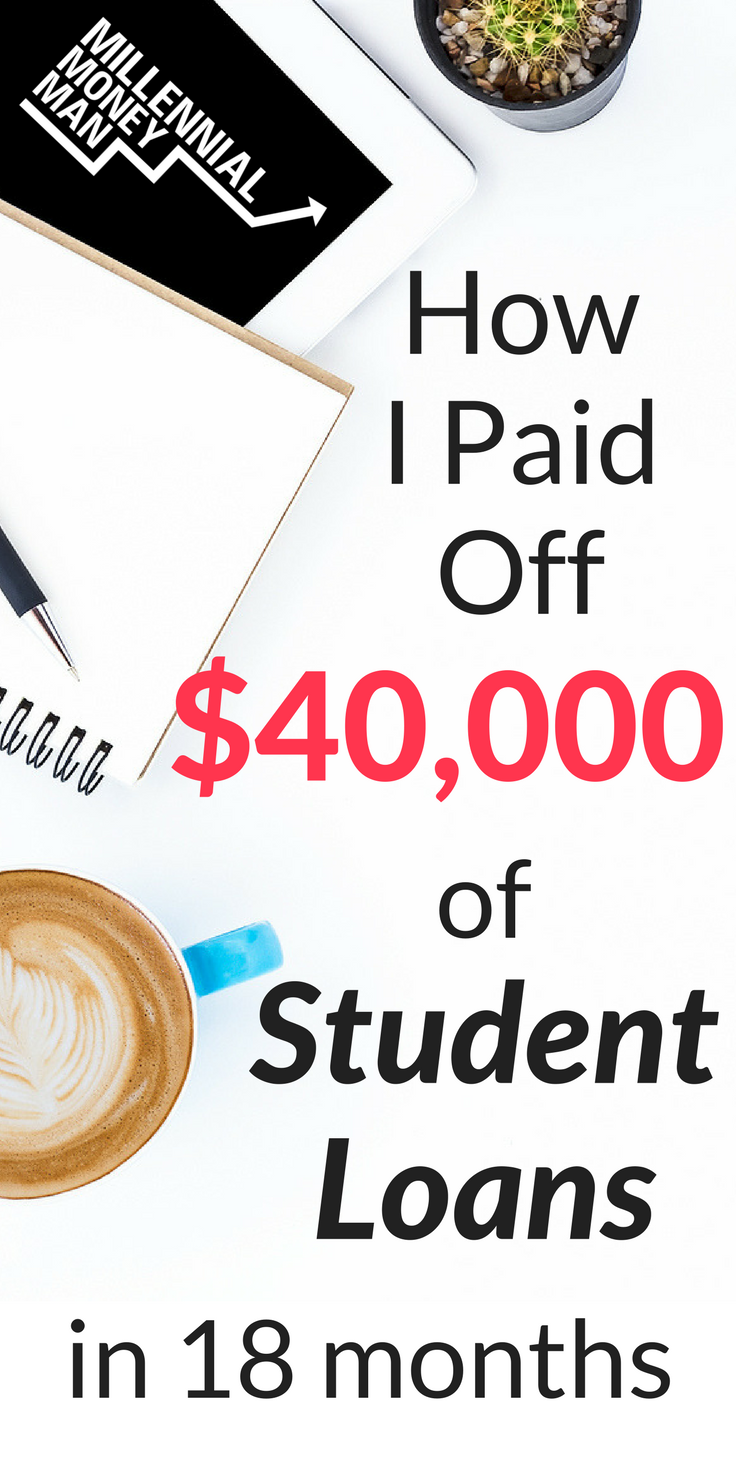 Lets dig in shall we?
Fresh out of college, I was an unbelievably stock Millennial with zero financial knowledge. My loans had already capitalized a few thousand dollars of interest, which was fine because I didn't know what capitalized meant or how interest worked. Life was good.
8/21/12 – $398.13
Amount applied to interest you ask? All. I probably didn't even realize that I effectively had just done nothing to my loan. I might as well have rolled down my window while I was driving on the highway and made it rain.
9/11/12 – $319.96
9/11/12 – $67.79
9/11/12 – $79.25
9/11/12 – $102.41
9/11/12 – $96.44
9/11/12 – $929.29
9/11/12 – $6.75
If you are looking at the above payments all made on the same day and asking yourself: Huh? I don't blame you. This was my first attempt at paying off my loans quickly. I thought I could outsmart the system and pay less in interest if I made a bunch of small payments.
Looking back on this, I was a moron. I also thought it was fun to lick batteries when I was really young. Let's move on.
9/19/12 – $1,200
10/10/12 – $1,200
10/17/12- $1,200
Starting to get some momentum going…
11/19/12 – $387.43
2/20/13 – $387.43
What?! Two minimum payments over 3 months? Actually, I had gotten pretty far ahead of my required payments and realized that I had nothing in my savings account. One of my friends beat it in to my head that I HAD to have an emergency fund. I spent the next three months stashing money into my savings so that I could protect myself against any financial emergencies that might come up.
What I'd like for you to get from this is that you need to have some money set aside. I put away about $3,000 during that time span that I didn't make consistent loan payments. This is something that I highly recommend you do before you start destroying your loans like I was about to do.
3/11/13 – $1,200
4/02/13 – $1,000
4/17/13 – $1,200
5/03/13 – $1,200
5/17/13 – $1,400
6/03/13 – $1,300
6/18/13 – $1,300
7/03/13 – $1,300
7/23/13 – $1,300
8/02/13 – $1,300
8/21/13 – $1,300
9/04/13 – $1,300
9/17/13 – $1,300
10/03/13 – $1,000
10/17/13 – $1,300
11/05/13 – $1,300
11/18/13 – $1,300
11/25/13 – $1,300
12/13/13 – $1,300
12/19/13 – $1,300
1/17/14 – $1,300
2/03/14 – $1,300
2/19/14 – $1,300
Boom. All of that progress in a year and a half. Just one more payment and I would be debt free.
2/28/14 – $1,627.96
The last one hurt a little bit, but I wanted to be done with it by this point. When you make the kind of loan payments I was making, you really start to look forward to the light at the end of the tunnel. Unfortunately after checking my loan account I noticed that my loans weren't paid off. I had made a mistake.
3/06/14 – $0.02
Fortunately it was just a small one haha.
Getting rid of your student loans feels great. Seriously. It's awesome. I made the choice not to change my lifestyle afterwards and have made similar payments to myself after destroying my loans. Now, instead of focusing on debt, I'm focusing on wealth.