Hey De$troyers, I'm SO excited about today's post. It's by my friend Staci over at Streamline365.com! I met Staci a few weeks ago when she signed up for blog coaching lessons with me. We were able to get her up and running really quickly, and she has a bright future in the blogging game! The coolest part? SHE IS BLOGGING FROM KUWAIT (Figuring out the phone calls for the coaching was…difficult haha). Also – she is giving away a FREE TICKET TO FINCON. See the details at the end of the post. Enjoy! ~M$M
Not all changes happen easily. When we need to make a big change, we sometimes have to force ourselves to do it.  It can be painful, and uncomfortable. If we have the right motivators though, we can do it, and do it well.  My motivation for downsizing/minimizing/getting rid of stuff started with financial motives, but it progressed over time.  It culminated when it became "Forced Minimalism," upon our move to Kuwait.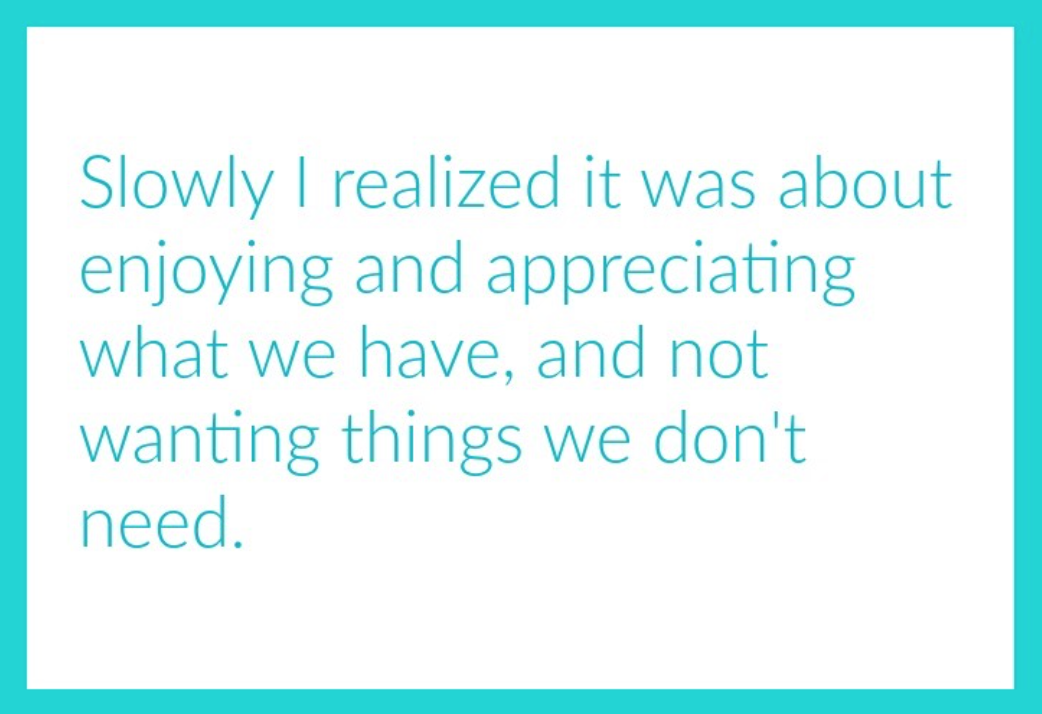 We've been living in Kuwait for a month now, and I'm so glad we made the move.  It was a good opportunity financially for us, and we wanted our kids to have the chance to see the world.  Win/Win.
But, if I hadn't started on the path to minimalism about a year and a half ago, I wouldn't be sitting here today. I looked around our house and found we had spent thousands of dollars on things we didn't need, didn't use on a regular basis, or had used for only a few months.  The power of compound interest could have put all of that money to work for us, but instead it was just sitting there waiting to be sold on Craigslist, for pennies on the dollar.
I've lived in numerous states and countries.  I've backpacked through Cambodia and Vietnam, moved to Hawaii with just one suitcase, and shared a one-bedroom apartment with three people in San Diego while paying off student loans. Before I married I was a minimalist, without knowing the term, because I moved often, didn't want to be tied down, and was cash-strapped.
The first few years my hubby and I were married, we didn't buy much because we didn't want to worry about moving it.  There was always another move on the horizon.
Five years ago, things changed.  Baby #1 was on the way, and we were living in a small two-bedroom condo in Rhode Island.  Within a nine month period, we seemed to acquire hundreds of "must have" items.  The solution I found was to buy more so that I could have baskets, bins, and hangers to organize it all.  And the next solution was to find a bigger place when we moved to DC, a three-bedroom townhouse.
I can't even estimate how much money we spent on all of these things, the extra money we paid in rent so that we'd have room for all of this stuff, the added utilities…
Baby #2 arrived in DC, and we were expecting Baby #3 when we made the next move to Missouri.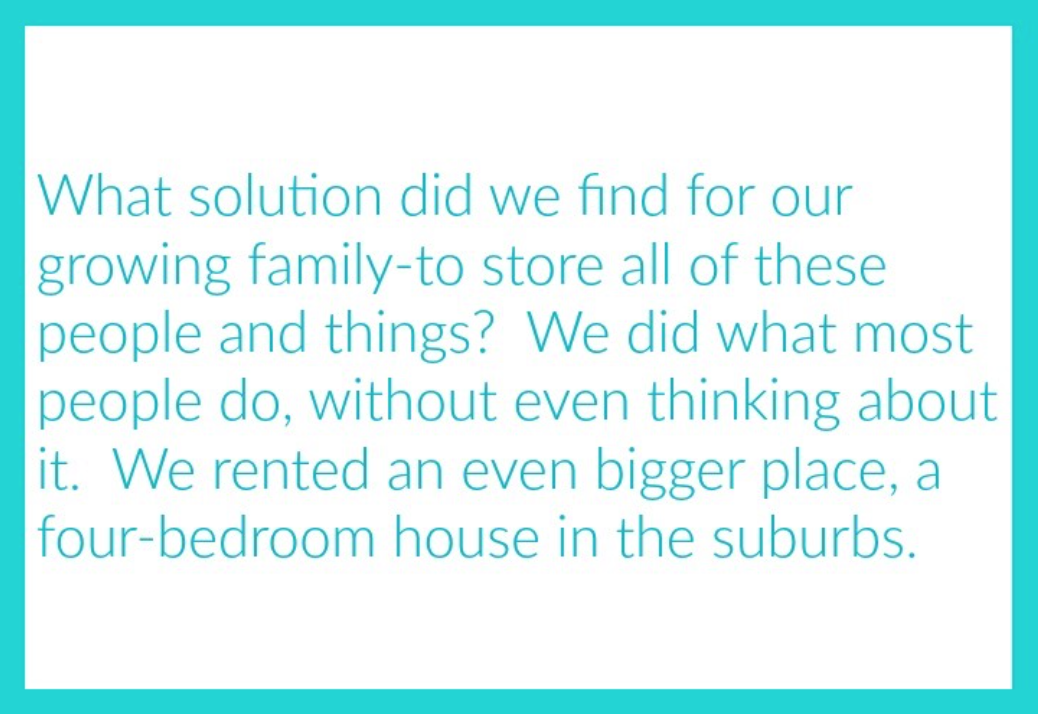 In a few short years, we had gone from living in small places with easy moves, to having a big house that we needed to furnish, maintain, and constantly clean and organize.
Looking around our four-bedroom/two living area/furnished basement rental in the 'burbs, we were overwhelmed by stuff. We had to purchase more furniture to fill the big house. More cleaning supplies.  More curtains for the windows. It was a never-ending cycle.
It seemed like life had happened to us, but actually we had let life take control of us.
I devised a plan.  We would move again soon, and we would downsize.  I wasn't sure when or where we would go, but I was going to start the process now to make it easier when the time came.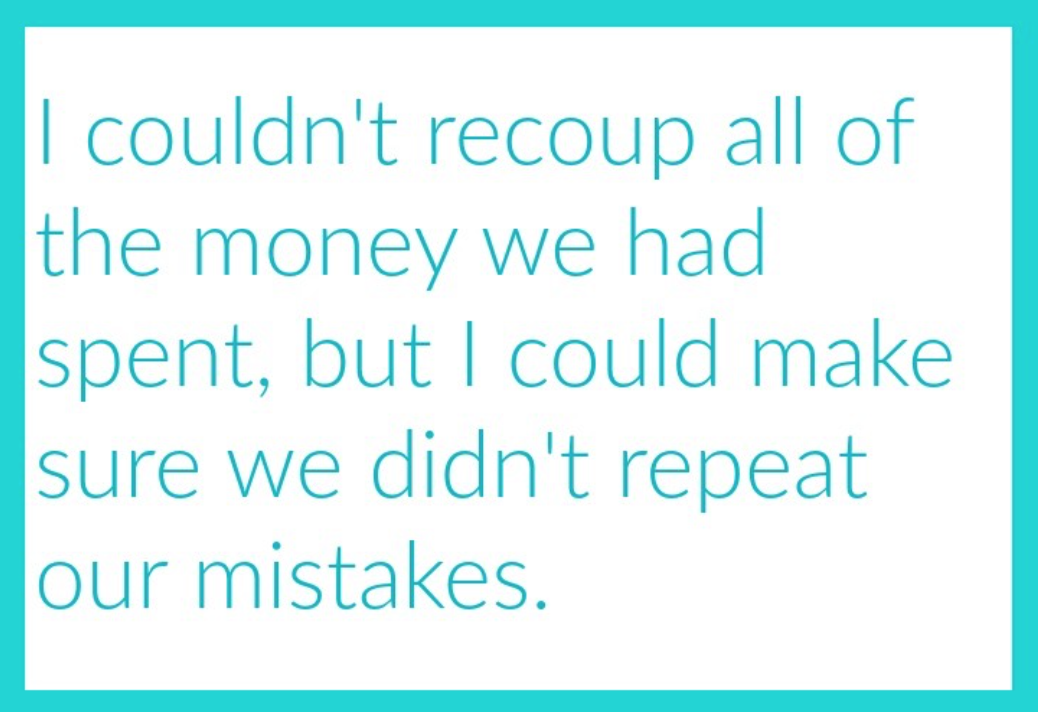 I decided to sell what I could and deposit the money into the 529's we had set up for our kids.
I calculated how much money we were spending each month on things we didn't need, and put that amount on automatic deposit into our Vanguard accounts.
I donated car loads of stuff, knowing someone else would be able to use and appreciate those items in a way we never had.
It was liberating, and even though it was difficult in the beginning, I began to feel lighter and loved that feeling.  I felt like I had control over my finances and belongings, as opposed to feeling controlled by them.
After almost a year, we had made considerable progress.
In March of this year, we decided to move to Kuwait. I was surprised when I found out that the job offer didn't include shipping or moving any furniture or belongings for us.  A furnished apartment would be provided, so we could take only what would fit in our suitcases.
Before I started downsizing, I would have said, "No, I can't move if they won't send my stuff."  It would have seemed like a monumental task, trying to figure out what possessions we truly needed to take care of ourselves and our family.
Luckily, I saw this as an incredible opportunity. While I had made progress, this was a true challenge.  I had to ask myself, "What do we actually need? What do we use on a daily basis that we find indispensable?"
It was a surprisingly freeing experience.  We arrived in Kuwait with just ourselves and our suitcases.  We brought towels, sheets, bedding, clothing, our laptops and office supplies, our favorite cups and mugs, books, and a minimal amount of toys.
My goal was to buy only a few things each month, other than groceries.  In our first month, we bought a coffee pot, pillows, and electric toothbrushes.
For us, a great coffee pot, comfortable pillows, and electric toothbrushes are really important.  There are other things we could buy, but right now we are waiting. The longer we wait to make a purchase, the more time we have to discover that we don't actually need it.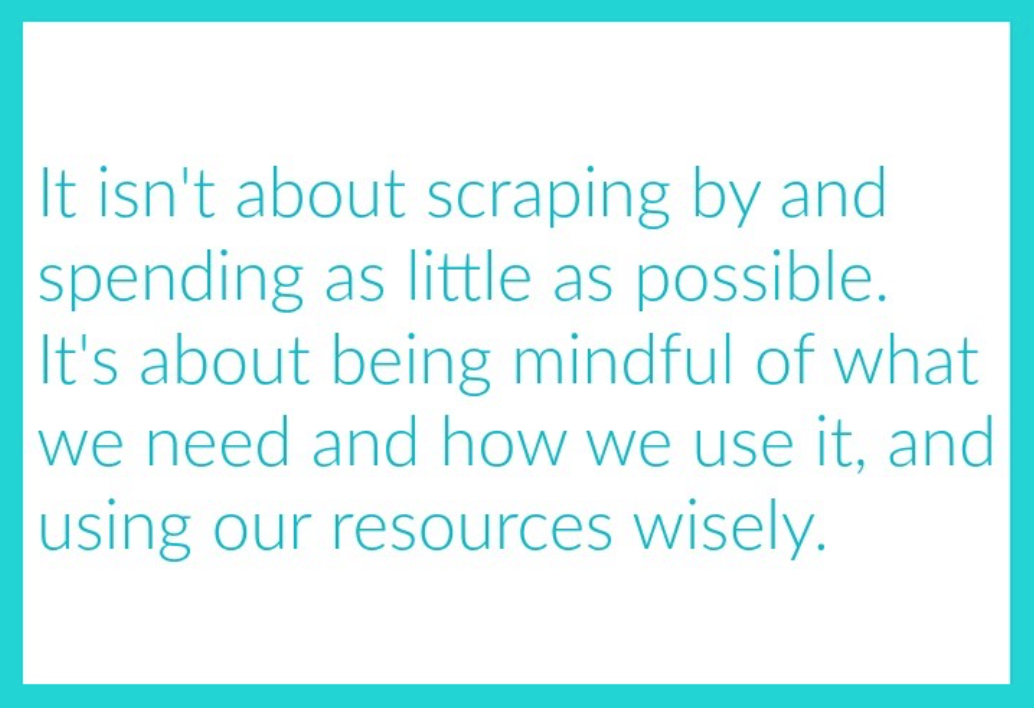 I'm thankful we made this move to Kuwait.  It really was "Forced Minimalism," because it encouraged me to pare down to the absolute necessities.  My favorite part is that I won't repeat my past mistakes.  When we move back to the States, we will live in a place no bigger than where we are now.  I don't want to have a huge house and fill it up with items we don't need.  The money we wasted in the past is gone, but we are moving forward in the right direction.
The journey towards less stuff and more living has shifted our priorities and made us live out our values.  This is what we now try to live by: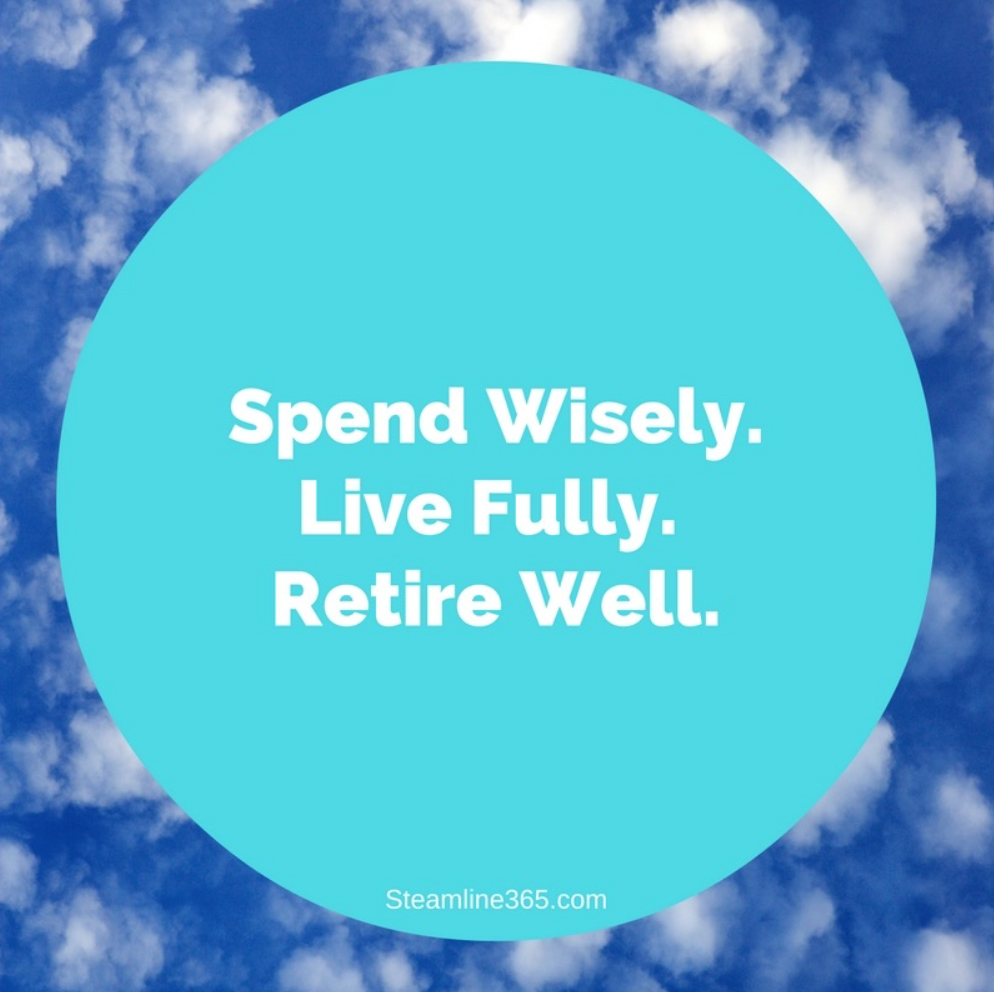 Thanks so much to M$M for giving me the opportunity to post on this awesome site!  I'm giving away a chance to WIN a FREE ticket to #FINCON16 on my blog- Streamline365.com.  Best of luck!  http://www.streamline365.com/fincon16ticket/
Live differently. Your bank accounts will thank me later. ~M$M