Hey everyone!
I'm sooooo stoked to share the Millennial Money Man Blogging Club with you today!!!!!!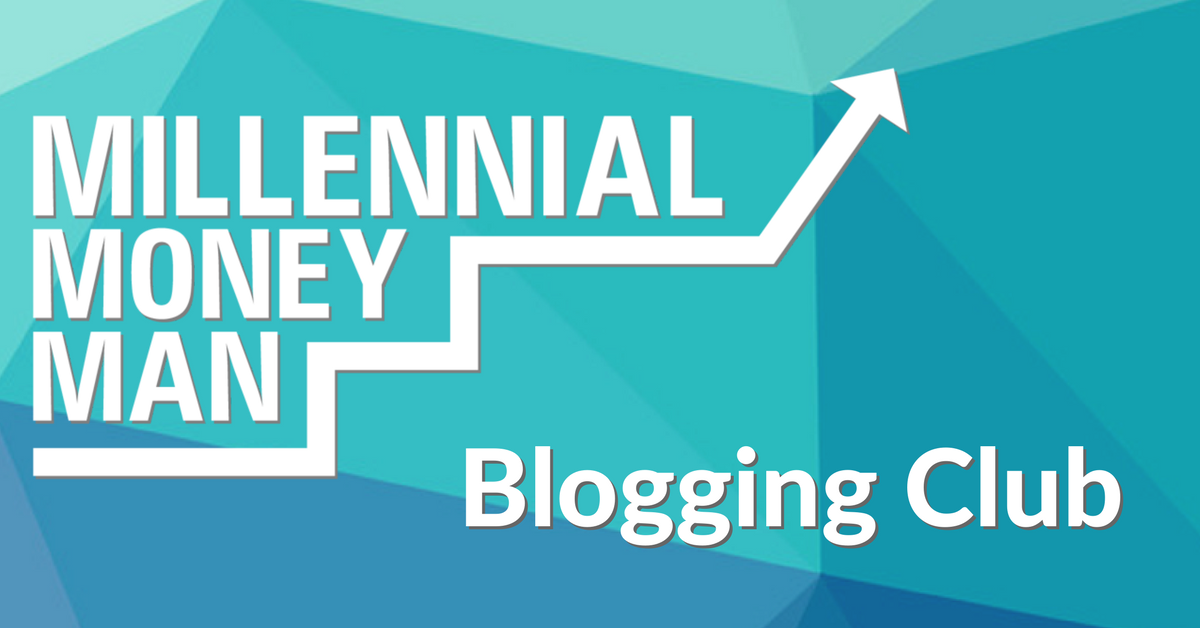 A few weeks ago I did a "soft launch" of this free private Facebook group, and it's been great so far! I've been able to directly answer questions for readers that have a blog or small business with an online presence and want to improve what they are working on.
If you've been following this site for any length of time, you know that I'm just as passionate about working online as I am about personal finance. Being able to work from my computer has completely changed my life, and I'd love to help other people do the same.
If you want to learn more about blogging and online marketing (and get free advice from me), you'll want to join this club
I've been super fortunate to be able to grow a great business in a really short amount of time. M$M had over 160,000 people on the site last month, and that doesn't even count all of the people I reach through my social media pages!
In addition, I was able to make money pretty quickly with my digital marketing company after I quit my teaching job.
I'm not really sure why…but this is just something I'm really good at. It looks like I'll do somewhere North of $200k in business this year, and I'm not even three years into being an entrepreneur.
The M$M Blogging Club is basically like a never ending marketing and blog coaching session with yours truly
I used to charge $100 – $250/hour (yes seriously) to teach people the foundational techniques that I've learned about blogging and making money online.
Now that the site is doing so well, I'm going to give a lot of that stuff away for free in this private Facebook group haha.
I'm sure a lot of bloggers would call me crazy for doing that, but I'm a huge believer in giving tons of value to your readers up front and building real relationships with people. It's not just about selling all the time to me.
Here's the kind of topics we're going to talk about in the club:
Growing a social media following
Finding your blogging voice
How to run a website
How to fix technical errors on your site (or just make your site look better)
Growing and utilizing your email list
Making affiliate sales
That's just a little taste – there is so much to reaching people online!
Every day also has a special thread (and yes, you can share your site and projects you're working on in some of them):
Marketing Monday – I share some of my best marketing tips each week!
Technical Tuesday – Having problems with your site? Design questions? This is where you ask.
Wednesday Wisdom – A thread for sharing any cool tricks or wins you've had with your site.
Throwback Thursday – You can share one of your oldest blog posts here (and then I challenge you to update it).
Flaunt It Friday – You can share anything you're currently working on with the group in this thread.
Go ahead and join the M$M Blogging Club here. Be sure to answer all three of the entrance questions! It helps me make sure that the group doesn't have any spam or shady people. 🙂