Sometimes it's a good thing to be late to the party. Like…REALLY late. I feel like I've been late to the party for the last 5 years since college, and it's been one of the best things that ever happened to me. I let ALL of my friends pass me up in one way or the other.
Before I go on, if you're a friend and you are reading this…try not to take this personally. If I filtered everything I wrote so I wouldn't offend anyone, this site wouldn't exist and I wouldn't be able to help people with their student loans or money in general!
Let's get to it. I want to talk about letting your friends pass you up.
A lot of people know my story of paying off student loans, and then quitting my job to run a website that made no money. However, I've had a pretty large influx of new readers lately, so it doesn't hurt much to catch everyone up.
My wife and I lived way below our means after college, and continue to do so every month. In my little circle of personal friends, I don't know anyone else that waited to "get their life started" as much as we have:
We never bought new cars.
We haven't bought a house.
We rented a room from my wife's parents for years.
We didn't take a real "vacation" until our honeymoon.
We don't have kids (thank God). 
We hold on to our money like someone is trying to take it away from us.
We freak out if we aren't setting aside $3,000+ a month.
I think a lot of people looked at our relationship from the outside over the years and either A) felt sorry for us or B) thought we were crazy money-hoarders.
The second one may be true, but we stopped giving a $hit about what people thought a long time ago. Our relationship is awesome, we have money in the bank, and our future is bright. We sacrificed a lot to get here, but we aren't even CLOSE to where we want to be yet. We'll keep going till we're rich or die trying.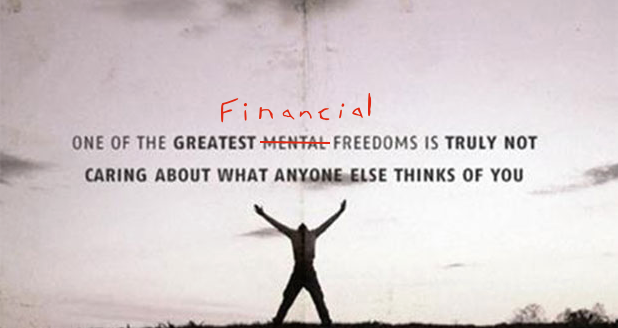 Every interview I've done, whether it's a podcast, radio show, or a reporter talking to me; they always light up when I tell them our secret to success was "letting our friends pass us up".
"Simple, sound advice," they say! It sounds like such an easy thing to do, right? Unfortunately, it's really freaking hard. We (millennials) grew up our entire lives being told we deserve everything. We were always equal to our peers, even if we sucked at something and they were awesome at it.
The ribbons and trophies just looked a little different.
Swallow your pride
Keeping up with your friends is something we were all taught from an early age. You essentially compete for your place in both high school and college with GPA's, class ranks, and sports. It only makes sense that you would want to do the same when you become "successful".
Here's the rub: your friends will all mess up financially. Companies spend BILLIONS on advertising to influence our decisions. Most of your peers will give into that force unknowingly and be financially finished before they started. They'll end up with two car payments and a mortgage almost instantly.
If you ignore your inner drive to keep up, you'll fall behind…but only for a little bit. Trust me.
Forget the norms
If I had a dollar for every time I've heard that we need to have kids by now, I'd fold this site like a cheap lawn chair and move to the Bahamas.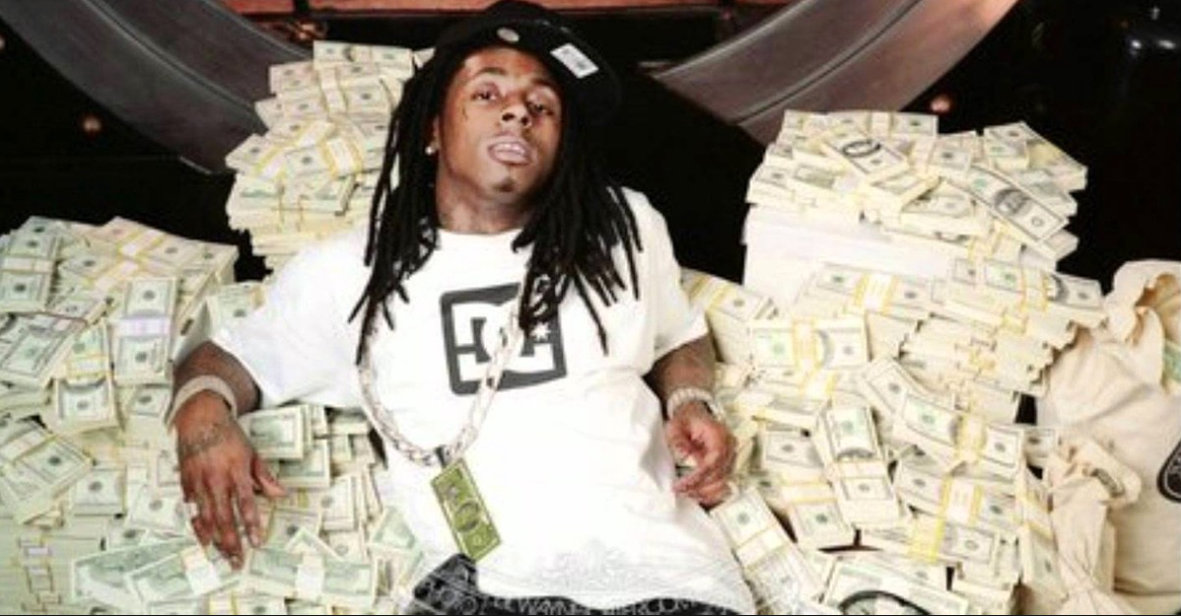 Kids are expensive, and just because society tells you that you need to have them right away doesn't mean you have to listen. Or, if you have kids, you don't NEED the new minivan that you see in the commercials. If you aren't ready for the responsibilities and additional costs of a house (read mortgage), then rent and feel good about it.
Your friends with a mortgage mistakenly think they are the kings and queens of personal finance because someone let them borrow a bunch of money – but they don't take into account that most of that monthly payment is actually going to taxes, interest, and insurance for the next 15 years. Add that on top of the costs associated with fixing your house when stuff breaks, and you've got a recipe for paycheck to paycheck.
YOU decide what it right for you and your money, not your friends or greedy dudes in suits.
Keep it to yourself
This one is a little tough for us because our life is pretty much out there in the wide open (by choice obviously), but don't go bragging to your friends when you fly by them with your money after a few years of sacrificing. I take a lot of risk in offending my friends and peers often, but I help more people than I hurt so I live with it.
Lay low, hoard your cash, and don't EVER try to keep up with people that suck at money.