Hey everyone! Today's post is soooo awesome. I came across Sarah from TinyVanBigLiving.com a few weeks ago, and I fell in love with her story. The title of this post says it all. Enjoy! ~M$M
I am a traveling Occupational Therapist who lives in a tiny van in order to pay off student loan and consumer debt. In May of 2016, I decided to make a leap from a spacious two bedroom apartment in Los Angeles to full-time living in a van that is smaller than a queen size bed.
This decision was not made overnight. It evolved over time when I became more knowledgeable about the minimal lifestyle and personal finance. I have been living full-time in a 2010 ford transit connect for over a year now, and have no plans to return to standard housing anytime soon.
Why I decided to live in a van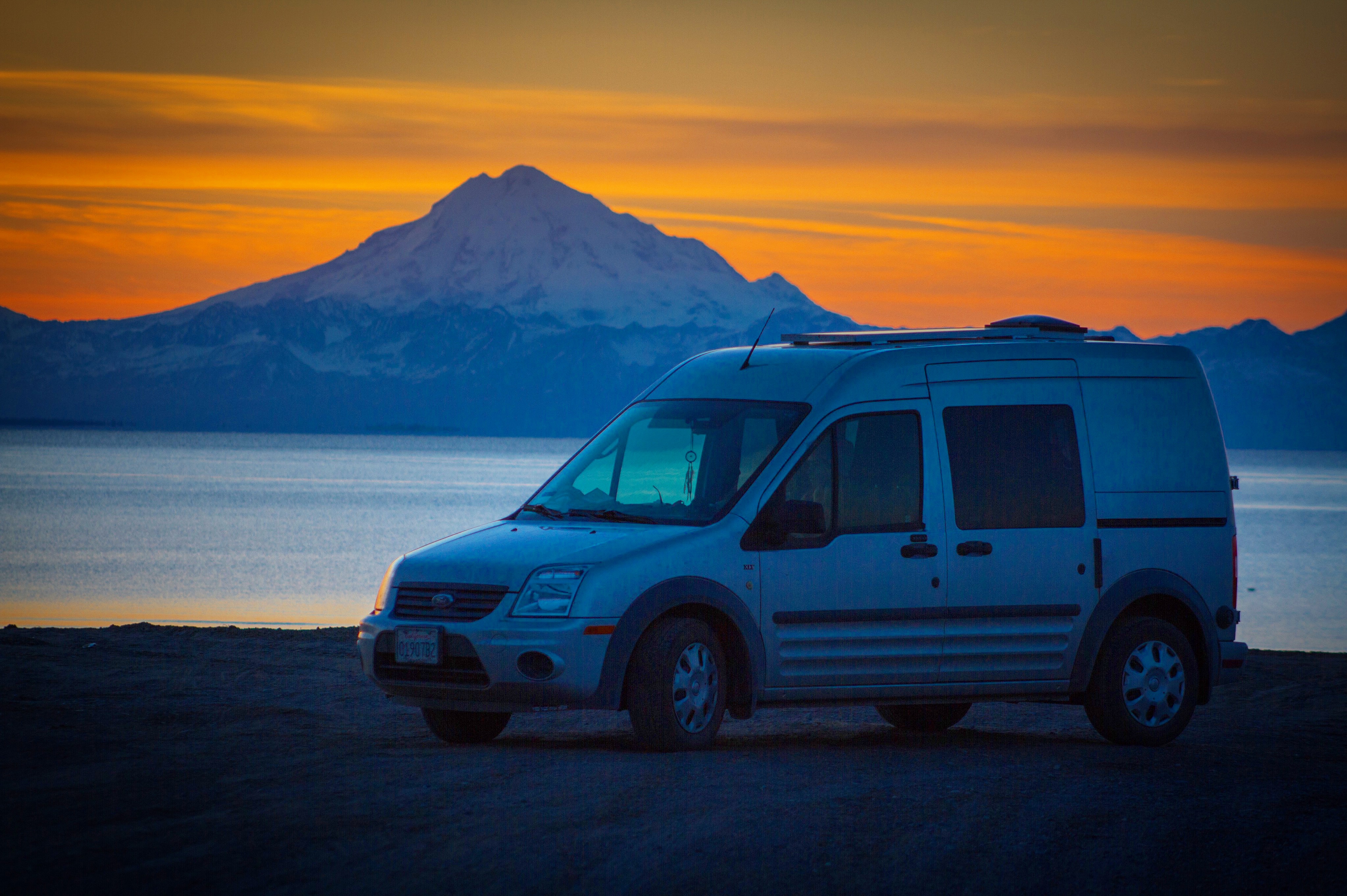 As a traveling healthcare professional, I typically work contracts at healthcare facilities for 13 weeks at a time. The decision to downsize was initially derived from my inherent laziness.
You see, I love traveling but loathe moving. The thought of having to do less work each time I moved was highly motivating. I also realized this could save me a decent amount of money.
Cheaper housing
My first three years of traveling (before Vanny), I would pay for short-term furnished housing which is hella expensive. Most of the time I found the housing myself and it cost anywhere from $1600-$2900 a month. I could think of so many better ways to spend my money, so I quickly began brainstorming alternate options.
The revolution of tiny house/home living that I had been reading about had me very intrigued.
I quickly realized how living in a van while traveling on work assignments could save me thousands of dollars. At the time I had a 2013 Jeep Grand Cherokee which I absolutely loved. In 2013 I had taken a $28,000 auto loan at 10% interest because I was an idiot.
Okay, idiot may be a strong word, but I had a very poor understanding of loans, interests, and personal finance. I decided to sell the jeep in 2016 for a more affordable van!
To better prepare me for the future
I started to become more concerned with finances after working as an OT for a few years. I work primarily with older adults and it's terrifying how many people are ill-prepared to get old and sick. Listen, we will all get old and sick!
Some more than others, but we all most likely will get to the point where we need help taking care of ourselves. The quality of life of those older adults who are well prepared and not prepared at all is night and day.
It breaks my heart to work with older patients who need continued care, but are being forced out of facilities and cannot afford the care they need.
This typically results in further decline, constant re-hospitalizations, and a really miserable experience for the patient. Seeing this situation time and time again made me became a lot more serious about becoming more financially responsible to avoid situations like this as an older adult.
To learn more about why I decided to live in a van, click here.
More about the van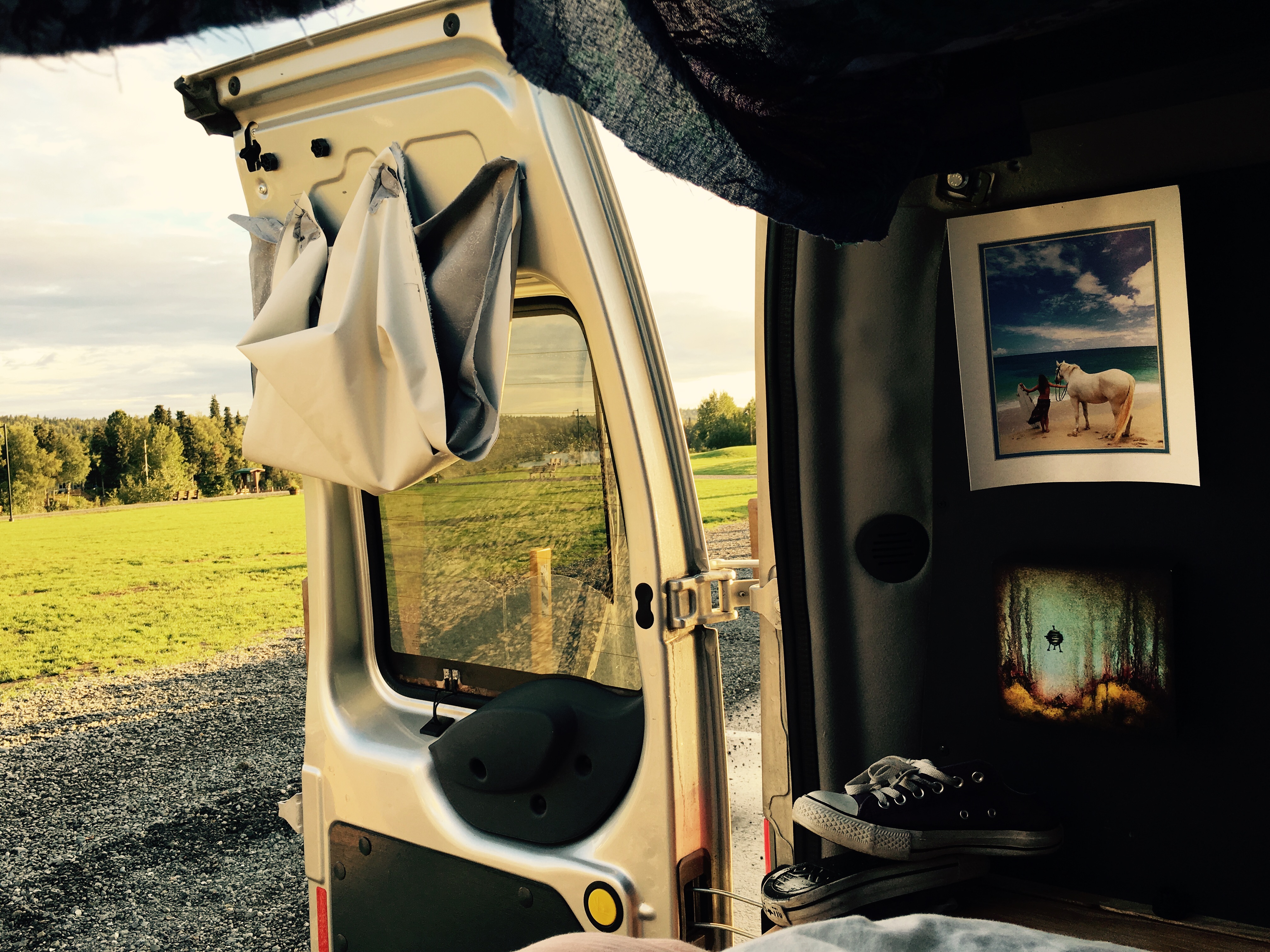 "Vanny Devito" is a 2010 Ford Transit Connect that I purchased in May of 2016. She is a kick-ass, self-sufficient, tiny van that is my daily driver and home. It is way smaller than you might think; It's basically the size of a standard sedan, just taller.
Vanny fits into a compact parking spot and gets excellent gas mileage (25 mpg). Driving Vanny feels like any other car; it does not feel like I am driving a huge van as others might experience with larger vans.
Van conversion
My van conversion was a mix of DIY projects as well as a professional conversion. The total cost of my conversion was just under $5,000. Luckily, there is SO much information out there about DIY van conversions!
It took me a while to find a place that charged a reasonable price to help with my conversion. Some conversion companies required a $10,000-30,000 minimum.
If I had to spend this much money, I would not have been able to pull this project off. I was getting so frustrated that I seriously just considered throwing a sleeping bag in the back and calling it a day.
Luckily at the last minute, I was able to find a local shop that did all the major conversion for under $4,000.
Read more about my conversion here.
Unexpected Difficulties
Living in a tiny van is not convenient and can be difficult sometimes. There have been a handful of days when I cursed the decision to ever do this. But for every bad day, there have been 100 wonderful days. The bad days mostly revolve around becoming unexpectedly ill.
The truth is when you are really sick you just need a real bathroom. My portable toilet or a public restroom is just not going to cut it these days! For those bad nights, I opted to find a hotel room for the night, and it was worth every dollar.
Another big challenge with Vanlife was winter, an Alaskan winter to be more specific. I had traveled to Alaska for a temporary work assignment and due to life events, I ended up needing to stay through the winter.
Unfortunately, the van is not equipped to handle below freezing and below zero temperatures. I ended up needing to rent a bedroom for the winter months. Luckily a friend helped me out and gave me a really lovely deal on rent. Another problem with winter was snow!
Alaska doesn't really plow that quickly and getting stuck in the snow was a normal and extremely annoying occurrence. Alaskan winter and Vanny did not get along too well.
Learn more about my Vanlife Fails here.
Am I really saving money?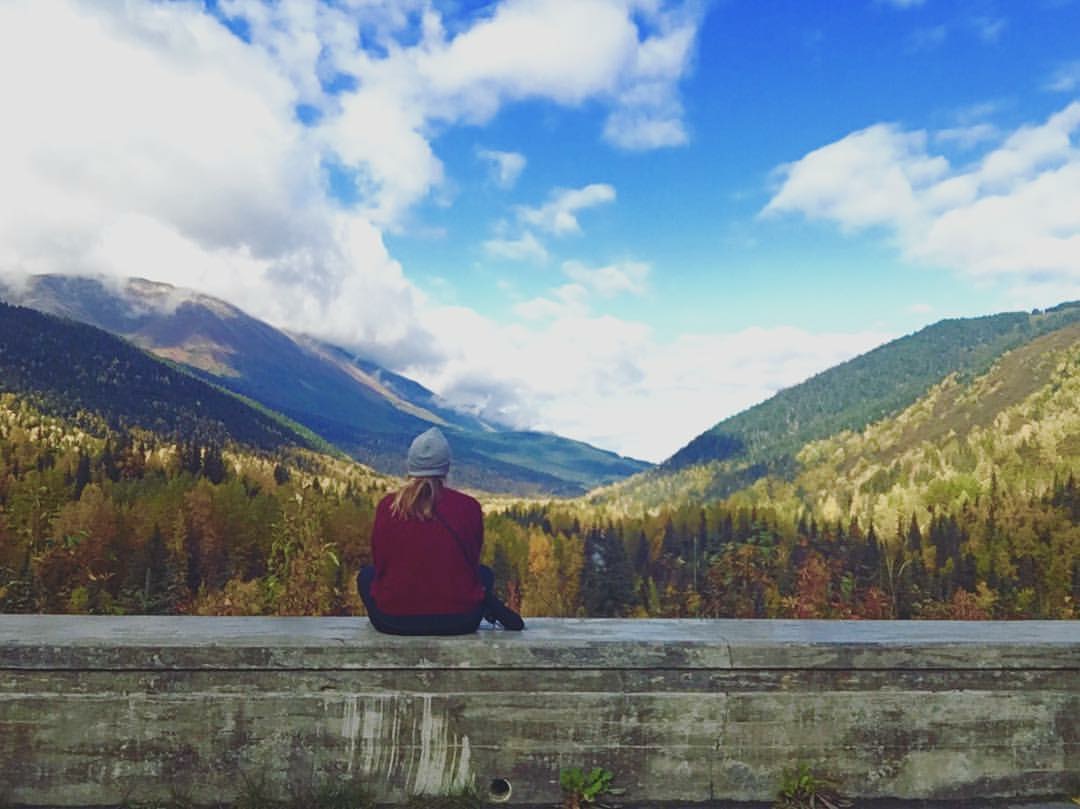 The short answer is yes!
Living tiny comes with a certain automatic decrease in expenses. As mentioned before, previously I had to establish short-term furnished housing for work which could cost anywhere from $1,600-$2,800 a month.
Aside from the high cost, there is also a risk with short-term housing.
I would have to sign a lease for at least 3 months in most cases. I am a contract worker, thus I basically fill a short-term need for whatever reason. If the facility hired a permanent Occupational Therapist or if patient caseload decreased, my contract may get cut short.
If I am unable to find another contract in the area I would still be responsible for paying 3 months rent no matter what. This can be very frustrating and can be incredibly costly.
Now, I typically stay at campgrounds. Campgrounds monthly rates are usually reasonable and allow month to month payments. I don't require any hookups so I can usually get an even lower rate. I have also posted ads on craigslist and parked on people's properties for monthly fees as well.
My "rent" while on assignment in the past year has ranged from $200/mo to $450/mo. Thus this is over $1,000 savings in rent per month! Vanny gets much better gas mileage than my prior car, so that's an automatic $50-100 a month as well.
When traveling in-between assignments or exploring on my days off I can almost always boondock (camp for free), which saves me tons of money as well. I recently spent three weeks driving from Alaska to Colorado, I saved hundreds of dollars by not needing to stay in hotels!
The not so obvious ways that Vanlife saves me money
There are more subtle ways I am saving money by living tiny. The days of wandering around Marshalls or Target and just filling a basket are over. Whenever I buy something, I seriously consider it.
The first question is: Do I NEED this?
The next is where am I going to put this? Space is minimal in Vanny so I really need to think about something before I purchase. I have 5 work outfits that I rotate and then about 3 pairs of pants and 8-10 shirts. I can't remember the last time I bought anything that wasn't food, gas, or toiletries.
How much debt have I paid off?
After college, I acquired over $160,000 in student loan debt. To add to that after a few years of working, I went a little overboard when I was able to get a credit card. I somehow racked up about $12,000 in addition to my nearly $160,000 of student loan debt.
I am currently using the debt snowball technique to attack my debt and it's extremely motivating to me.
Since I started Vanlife I have paid off approximately $20,000 in student debt. When I first started, I didn't have a set plan and would literally look at my bank account at the end of the month and pick a random number and throw it at the debt (not very motivating).
I didn't start the specific plan of the debt snowball until March 2017, so I will now have more detailed records and motivation to pay off all my debt!
Should you live in a van?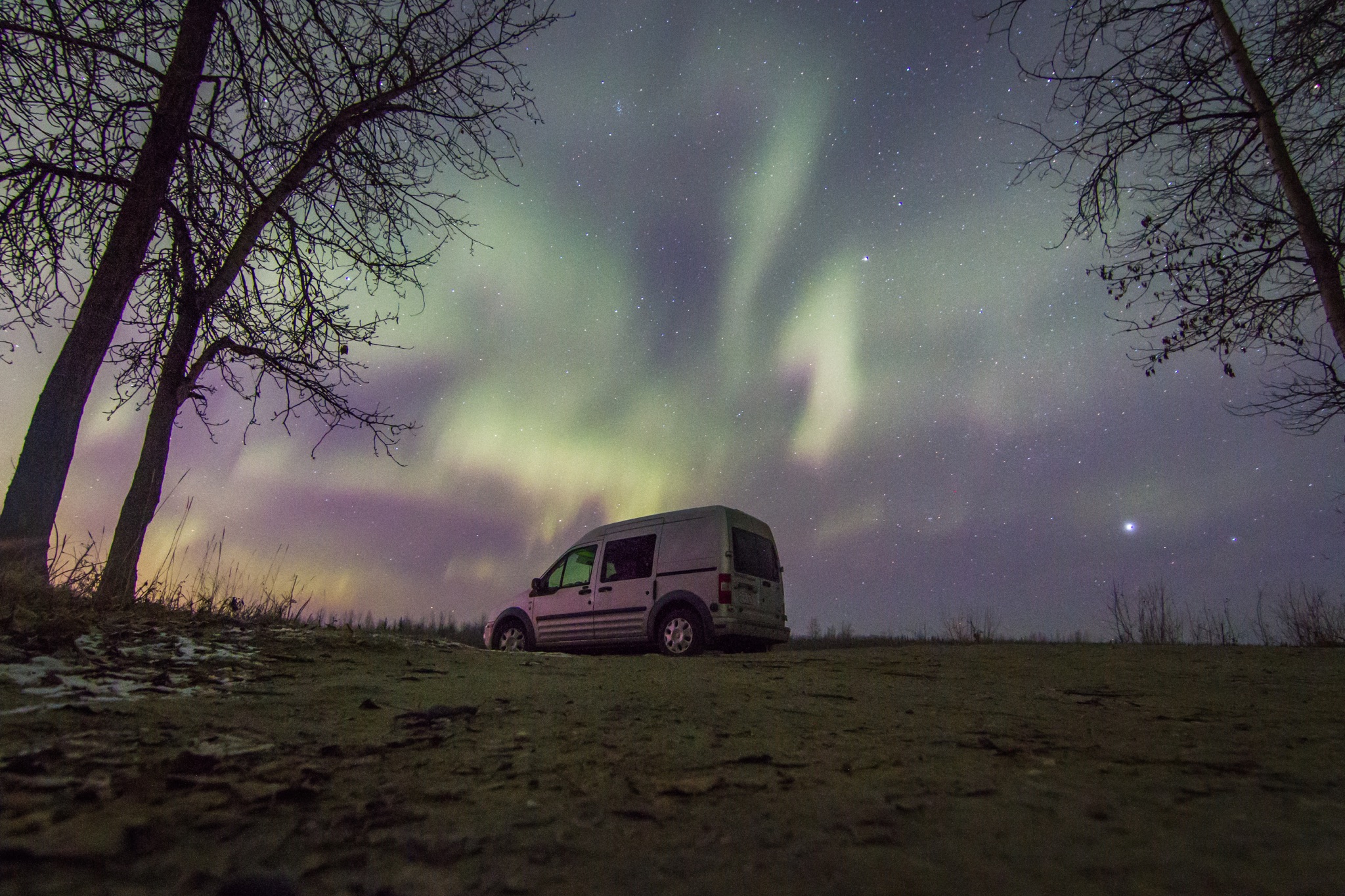 For most, the answer is probably not.
I started my blog Tiny Van Big Living to document my travels and contribute to a community that I feel is very welcoming and awesome! The point of me writing about Vanlife is not to suggest everyone live in a van.
I have three main messages; collect experiences not things, you can live any life you choose, and even an overwhelming amount of student loan debt can be conquered.
I want to inspire others to reach their life and financial goals, whatever they might be! When I started my repayment plan in 2013, I thought this would be a part of my life until way into my 50's. Now from some education and inspiring stories from others, I have a plan to pay it off in 3.5-4 years, and that is incredibly motivating.
If you could take away anything from my story I hope it's that you NEED to be prepared for the future and being financially responsible will increase your quality of life significantly.