Hey everyone! As you know, one of my biggest goals is to find ways for you to make extra money throughout the year. It's a great way to pay down debt or just get ahead in general, and you never know what it could turn into (kinda like this site)!
I've known Claudia from SEO Audit Guide through blogging for a few years now, and she recently left her job to pursue her SEO side-hustle full time. SEO is one of the services I provide to my marketing clients, and I'm a big believer in making money this way. Take a look at how you can do the same (no technical experience needed) with Claudia's how-to SEO course. Enjoy! ~M$M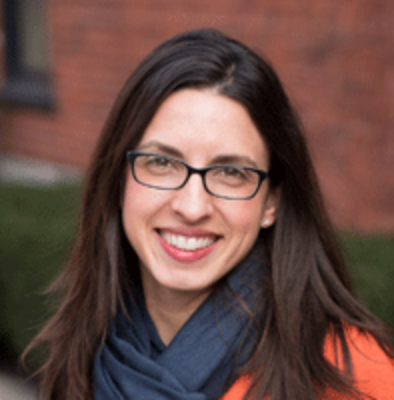 1. Can you explain what SEO is to the M$M readers?
Search engine optimization (SEO) describes a series of tasks that improve a website's ability to reach its target audience via the search engine results pages for search engines like Google and Bing. There are on-site SEO tasks (i.e. SEO website audit) and off-site SEO tasks (i.e. content marketing) that help increase website traffic and a website's ability to reach its target audience.
SEO website audits are akin to car inspections; SEO audits examine elements of a website that are the same across all websites, such as page titles and meta descriptions, to see if these elements meet SEO best practices. Through the audit process, the SEO consultant produces a report for a website owner that highlights what needs to be optimized in order to meet best practices.
Keyword research is a process that identifies the terms that a potential customer or client enters into search engines like Google. If a website uses the keywords that a potential customer uses, it increases the likelihood that the potential customer will find the website in the search engine results page.
Content audits are ideal for any website with a blog. Content audits seek to identify popular pieces of content on a website and content that is not as popular that could be improved or removed. Content audits help website owners focus on the Pareto Principle, the 20% of the content that drives 80% of traffic to their websites.
Content marketing is also known as inbound marketing or online public relations; this is a strategy for driving traffic from one website to another. Content marketing is a great way to increase brand awareness, leads, sales, and overall website traffic. Guest posting is a common content marketing strategy.
2. How did you get started with SEO?
In 2005, I had an amazing internship working for Penn State's Information Technology Services department, which gave me experience in social media, wikis, HTML, CSS, blogging, and podcasting. This internship put me at the intersection of technical writing and emerging technologies. I was tasked with writing online about new technologies, like wireless networks and virtualization, in a way that others would understand; having to put this content online meant I also had to learn HTML and CSS to make webpages look and feel appropriate for the content I had written.
In my first full-time job, I had a mentor who taught me everything she knew about user experience. Because SEO is all about giving users what they need when they need it, it's a discipline that's intertwined with user experience. A bad user experience on a website means that users are likely to leave a website quickly before taking any action. A good user experience on a website means that users will stay, engage, and share what they find with others. And my experience with and knowledge of SEO has only grown from there.
3. What type of technical skills (coding, website management, etc.) do you need to offer SEO services?
All SEO services can be rendered by an SEO consultant–technical skills not required. As a consultant, you don't even need to log into a website to provide consulting services.
The SEO audit process generates a report for the website owner that he/she can use to improve his/her website. Depending on your skill set, you might be able to offer your assistance to website owners to aid in some of these improvements.
For example, if you are a writer who knows SEO, you can help your client with page titles, meta descriptions, and content on a website.
But you don't have to be a writer.
If you are a web developer, you could help your client with technical elements of a website, like redirects and page load time.
But you don't have to be a web developer.
If you're a WordPress blogger, you could help your WordPress clients with website management.
But you don't have to be a blogger.
Read also: How to start your own WordPress blog
You can consult with clients on SEO without having to do any of the work necessary to improve the client's website–you can simply use SEO to highlight for clients what needs to be improved. Many clients have writers and web developers they use on a regular basis, so you just send the SEO website audit report to the website owner to handle with his/her team.
What I love most about SEO is the flexibility. SEO can serve as a standalone side hustle or side business, but it also doubles as a discipline that you can use to supplement the skills you already have.
4. How much money can you actually make doing SEO?
Earning potential varies by location. Rates tend to be higher in major metropolitan areas. Regardless of location, I coach students to charge no less than $75 per hour (US dollars). SEO is an in-demand skill set, so it is important to expect to be paid well for the value you provide clients.
To figure out your earning potential a side hustle or side business, consider the time you have available each week or each month. How much time are you able to realistically devote without sacrificing quality of life?
For this example, let's say that you can commit to 20 hours per month or one hour per evening Monday through Friday. If you price your services at $75 per hour, you can expect to gross $1,500 each month (remember to save some money for taxes!).
Once you figure out how much you can earn, consider the goal you have in mind. What do you hope this extra money will help you do? Are you trying to pay off student loans or save for a future purchase?
With your goal in mind, you can find the "sweet spot" between the amount of time you think you can work each month (i.e. 20 hours) and the amount of money you need to achieve the financial goal you've set for yourself.
Regarding pricing, avoid bargain-basement pricing for any service you offer. Your clients value you based on the rate you charge. I made this mistake years ago when I started consulting and that's why I emphasize a minimum rate regardless of location.
5. What are students going to learn from taking your SEO course?
Our package of four online courses covers the fundamentals of digital marketing and SEO, how to complete these services for clients, finding clients, and pitching clients.
Each course breaks down, step by step, each of the four services mentioned above. There are video and written instructions for each step. As students proceed through each course, they "learn by doing" to gain hands-on experience while also learning the fundamentals of SEO and how to use SEO services to help clients.
Additionally, the courses include customizable templates for tracking and delivering work to clients. Students use these templates while proceeding through the online courses to practice delivering work to clients.
Lastly, students get tips on finding clients, customizable email templates for pitching potential clients, and ongoing support via a private Facebook group.
6. How long did it take from the time you started until now to make this your full-time job?
Less than two years! In early 2015, my husband and I set some lofty financial goals for ourselves, like paying off all of our debt in two years, so I took a full-time job and a side hustle in SEO to accelerate our progress. Around the same time, I set a goal to become self-employed, so I focused on growing my side hustle while I worked full time. Once I replaced my income, I left my full-time job.
7. How has your life changed after learning how to provide SEO services?
My entire life has changed for the better. I wake up each day with a smile on my face. Sometimes I'm too excited to sleep. Ha!
On a personal note, my husband and I are a couple of months away from debt freedom and a couple of years from full-time travel since we have a location-independent way to earn a solid income helping others with SEO.
Professionally speaking, as a direct result of my work, my clients' businesses have grown. Hearing things like "our business has turned around" and "traffic and revenue increased significantly" make me smile.
Knowing the impact I have had makes me want to hustle even more, but I can only help so many clients in a given day, which is one of the reasons why I launched training courses. There are millions more businesses out there that need help and I want my training courses to help address their needs.
8. Is it hard to find SEO clients?
Finding clients is easy for anyone who wants to hustle. Start with warm leads, those already looking for SEO help on LinkedIn ProFinder, Upwork, or Craigslist; there are lots of other resources like these, but these are good places to start. Because there are tens of millions of businesses in the US alone, it's easy to get overwhelmed by all of the opportunity out there. I recommend picking a niche, something you either know well or something that you enjoy, and work to become an expert helping one particular group of clients–that's the best way to grow a solid reputation.
With so many online businesses (blogs included!), there are even more opportunities, so you may also consider participating in private Facebook groups that align with the niche you select. For example, if you are a personal finance enthusiast, find private Facebook groups for those in personal finance, financial planning, retirement planning, etc. You will find small business owners (online and brick-and-mortar) who seek help with their websites.
9. I know you have a free email course to get people introduced to SEO. Where can readers find it?
You can sign up for the free email course here. I dive into what it means to be an SEO consultant, the kind of work you do, and more. A couple of days after signing up, you'll also receive an invitation to sign up for a workshop in which I take a deeper dive into the day-to-day work of an SEO consultant, so I hope you'll take advantage of that. Thank you!
You can sign up for the SEO Audit Guide here!