If you are unwrapping that glorious hormone-free burrito (you know what company I'm talking about) or taking your first sip of your fancy latte with the stupid milk painting in it…prepare yourself.
This is actually a post that hits pretty close to home for Coral and I. Back when we were renting a room from her parents and I was tackling my student loans, we got into the habit of getting out of the house to eat pretty regularly. If you've ever moved back in with your parents (or still live there), you KNOW how important it is to GTFO from time to time.
After we moved out, we stayed in that habit for about one month and realized how unbelievably expensive eating out really is. Even when you are debt-free and have healthy bank accounts, it can take a toll on your ability to save and invest.
According to The Food Institute, the average millennial spends $2,639 eating out every year.
Student loans and car notes be damned. We still like our fancy food, and it better come with a side of wi-fi and online ordering or we will be pissed! 🙂
Actually, I totally get it and can relate. Millennials see eating out as more of a social experience than any generation before us. We actually outspend Boomers on this one by over 10% (they spend $2,386 on average). There's a reason that the more upscale "fast-casual" restaurants are killing it right now. Also, Taco Bell is doing this: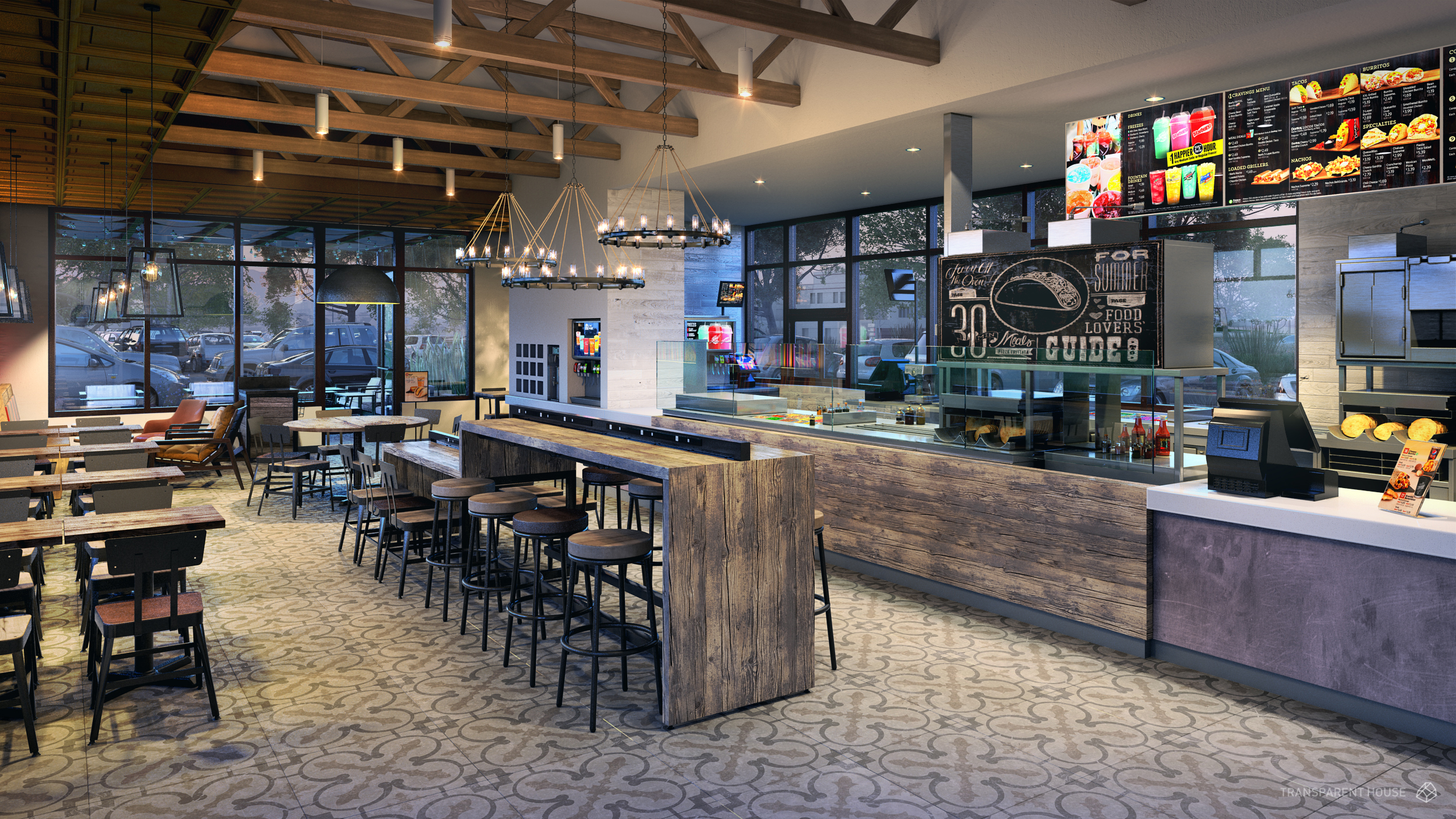 Unfortunately, eating out can hold you back from getting out of debt or making that extra student loan payment. Wouldn't it be awesome to knock an extra $2,639 off of your debt this year?
Here's some things you can do to cut back on eating out expenses:
Go Grocery Shopping Regularly
So simple, but true. We find that we go out to eat more when we are running low on groceries. It's way easier to order a pizza than go to the store, and we've fallen victim to that one way too many times before!
Obviously you can go nuts with this and be an extreme coupon person or buy 100 years worth of food in bulk…but we aren't about that life. We just try as hard as we can to make it to the store the same day every week (sometimes we fail); but we've seen a major cutback in food costs when we do it.
Going to the store can also help you cut back on calories, and we ALL know we can use that as our aging millennial metabolisms start to fail us. *sigh* :'(
*PRO TIP* – When you are shopping, check out the tiny price per ounce listing on things like toothpaste or boxes of cereal. Generally, the smaller the packaging the more you'll pay per ounce.
Share a Meal
This is an awesome tip I got from my great friend/blog coaching student Ricky. Next time you go out to eat on a date or with your spouse (or with a friend – I've got your back single people), try ordering one entree and splitting it!
We all know how insane some restaurant portions (and prices) can be, so why not try it? You can always order more food if it doesn't work out.
Make a monthly limit
This has been the most effective strategy for us. We have cut back our eating out to four times or less per month (that might even be high…but we sacrificed like hell to pay off debt and get ahead so we can truly afford this), and it's Sunday brunch 90% of the time. Restaurants usually have great brunch deals because they want to bring in as many customers as possible on an "off" day!
Who doesn't enjoy day drinking? That brings me to the next strategy below.
BYOB…or Drink Liquor
I don't talk about alcohol on here usually, but screw it we're all adults. Where we live, there are actually quite a few restaurants that allow you to bring your own alcohol to have with your meal. Here's why that is awesome:
IN GENERAL, restaurants try to keep their cost per drink around 20-30% of what customers pay. So for every dollar we spend, they charge anywhere from $3.33 to $5. Kinda sucks right? The BYOB model can make that seldom meal out much more affordable. It's rare, but do some Google research and you might find a place!
Also, a good friend of mine used to run liquor stores back in the day, and opened my eyes to the fact that beer is a WAY worse deal than liquor on a per-drink basis. If you are someone that enjoys a few beers after work, switch over to booze and see if you can save some $$$.
Live differently. Your bank accounts will thank me later. ~M$M