"Income makes you live better.
Savings makes you sleep better.
Wealth makes you retire better."
— David Johnson
Seems simple. Make more money, save some here and there, then retire in your 50's on that 401k that your company offers. They even match your contributions! (There's a limit though — you should have read that fine print paragraph at the bottom of the contract.)
Most people that are my age were told that it would be easy all of their lives if they just got that degree. Your college counselors most likely told you to put your head down, go to college and get that job and shoot for 100k a year! You watched all of those people buy nice cars and houses while you grew up.
Everyone had name-brand clothes. The American dream was right there, and you could have it by graduating…right?
It's hard. Really freaking hard. If you want the new "American Dream" that was sold to you all of your life you will have to sacrifice, be labeled as "cheap", and be jealous of everyone else's nice crap for a long time. 
Those people in the above paragraph? Their house was foreclosed on a few years ago. The cars were leased. The clothes were on a credit card. The things you grew up with were a mirage. If people my age should have learned anything from growing up in America, it's this:
There is a lot more to the above quote than meets the usual financed set of American eyes. Every sentence will take a lifetime of difficult choices, hard work, and sacrifice.
"Income makes you live better."
In our current version of America, you have to make more money if you want a higher quality of life. You will hear people (usually non-wealthy) disagree with me and say things like: family is all that matters, money isn't everything, etc. I would agree if it didn't cost a ton of money nowadays to even make a family. Someone has to pay the medical bills after you have a kid. And, if you think insurance will do it…someone has to pay for the insurance too. (Someone = you).
See what I mean? If you think money isn't everything, try paying for stuff with something else and see how that goes.
I would imagine that you are pretty smart if you are reading this, and you probably have a ton of skills. The challenging part is that you have to figure out how to monetize them. If you have a decent paying job you should work hard and be good at it.
Then, when you have some time off, find other things you can do to make money and work hard at those things too. After that, you can invest your money in any number of ways and make your extra money work for you.
 Find creative ways to increase your income. If you think you don't have enough time to do it, stop complaining and make more time. This is still a concept that I am working on, but I guarantee that I am working hard at it. Making more money will make you live better.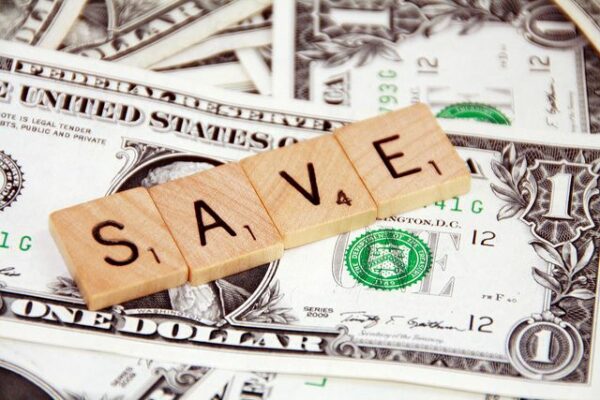 "Savings makes you sleep better."
This is just flat-out true. If you become proficient at saving your money, you will never go to sleep worrying about bills or potential emergencies that require more cash than you have. Sit down, look at your finances, and see how much you can currently put away.
Then, cut out a bunch of expenses that you can live without and put even more money away. If you want to get really intense, start doing things like washing your shoes in the washing machine for 3 years to avoid buying a new pair.
Yes. I washed my shoes. I sleep REALLY well at night.
Don't mistake me for saying that you should just let that money sit in some low yield savings account and effectively do nothing. The beauty of saving money is that you are actually protecting it from stupid "investments" like new cars, expensive clothes, or a house that you can't afford. The money that you learn how to save can be used for smart investments like real estate or equities.
Do everything you can to not act like the people you grew up watching. They were all wrong. They wasted their money and took on crippling debt. Those people are financially screwed now, and would probably advise you to handle your finances the way that I am telling you to.
I promise you that learning how to save is really fulfilling and becomes fun the more you do it. I would venture to guess that I feel better putting money in my bank account than you do paying your car payment.
"Wealth makes you retire better."
Every Millennial should have this screaming in the back of their mind for the next 30 years. Eventually, you will make it to "retirement age" and be tired of working. If you still like working, the unfortunate reality is that our bodies won't allow us to work someday. The actions that you take now will determine how well you are able to retire.
When you retire, you will most likely look back on your life and ask yourself questions like these:
Did you do everything possible to increase your income during your working years?
After you increased your income, did you spend it all to keep up with the broke Joneses or did you put a good amount away?
Even better, did you do things like pay off your student debt early and aggressively invest part of your savings every year?
If you are able to eventually answer yes, I'll bet that you don't run out of money during retirement. More importantly, you will be able to pass on the gift of wealth to your kids and help them live better like you were able to do.
Just in case you were wondering — David Johnson is one of my financial mentors and a great friend that I am lucky to have met in the past few years. I'd like to give a special shout out to him for not only teaching me this quote, but for sharing many other great financial and life lessons with a young know-it-all like me!