Hey everyone!! I'm bringing something completely different to M$M this week. As most of you know, I'm pretty cheap, and really proud of it! One thing that I still feel like my wife and I still spend too much on is food, which is why I'm REALLY excited to share some food budgeting strategies from my man Declan at MillennialType.com.
Check it out, share your money saving food strategies in the comments, and be sure to give Declan some love! Now I'm hungry…tacos speak to my soul. – M$M
—
With a wife in pharmacy school, a 3 month-old in daycare, bills to pay, and only one income, I've had to come up with creative ways to destroy debt after college.
I typically get inquisitive looks from my co-workers when I roll up to work on my bicycle or admit I don't have cable (digital antenna + Netflix + Hulu = enough entertainment). However, I receive the biggest reaction from folks when I reveal exactly how much my wife and I spend on groceries per week: $70.
If you don't want to do the math, we spend roughly $35 a week or $5 a day on groceries for each person. Throw in a few coffees and the occasional date night, and we realistically survive on $40-$50 a week. Compared to the average American who spends on average $150 a week for food, we are saving $100 a person ($200 a family) per week on food. Money we would otherwise be eating is instead used to pay down our student debts.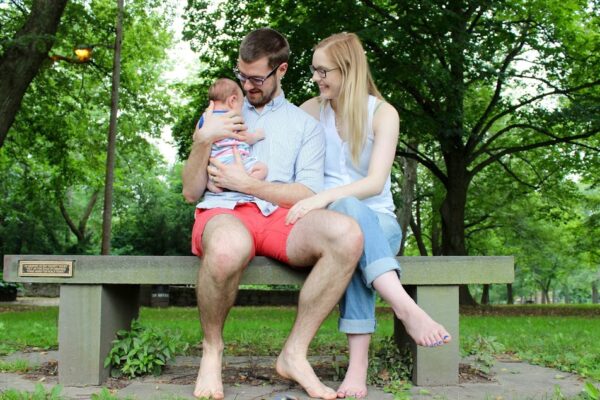 Do you want to know the best part of being a frugal eater? It's super easy to do, and in a way, a lot healthier. Frugal eating doesn't mean surviving on Ramen nor does it mean starving oneself.
Now, I'm fully aware food prices vary depending on where you live. But there are still tried and true methods you can use to save money, eat healthy, and destroy debt. I will focus on three areas you can implement right away to help you save money on food
Set a Budget
Like any financially sound practice, you need to put a dollar amount on how much you think you should be spending on food. My favorite way to budget is by using the zero-based budgeting model. Here's how it works:
Using a blank sheet of paper, start at the top left and list off with "Sunday-Breakfast," "Sunday-Lunch," "Sunday-Dinner," and continue all the way to "Saturday-Dinner." Feel free to include "Snacks" if that's your thing.

Fill in each section with meals for an

average

week.

Convert the meals into a list of ingredients (1 gallon of milk, 2 boxes of cereal, etc.)

Using a food calculator (

like this one

) or a trip to the grocery store, write down how much these ingredients cost.

Sum these figures up and you now have a baseline.
If you are around $40-$50 (depending on where you live) that's awesome. If not, revisit your list and see if you can combine ingredients across multiple recipes, or plan on making leftovers to eat on other nights. The point of this first exercise is to give you a better handle on what you think you should be spending.
Plan Ahead of Time
Some folks love going to the grocery store without a list and buy whatever they think they need for the week. My wife and I have tried the impromptu grocery run before without much success. Nine times out of ten we spent well over our $70 target.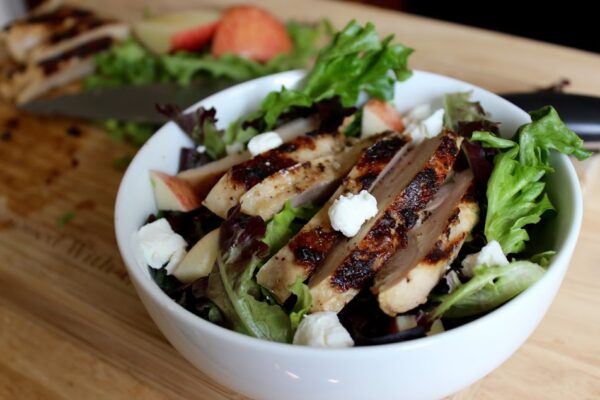 The only way to combat impulse buys is to plan ahead of time – aka sitting down and writing out a grocery list. Lucky for you, I tricked you into writing one in the previous section! No excuses now.
Start by carving out time once a week to sit down and plan out your meals for the following week. Try to pick recipes with few ingredients or ingredients that can be used across multiple recipes (ex. grilled chicken wraps one night and chicken pizza another). The fewer ingredients you have to buy, the lower your bill will be. It's common sense.
Also, develop a system to save recipes you come across throughout the week. This way you can reference them when you sit down to write out your list. I'm a big advocate of using Evernote but my wife prefers the old fashioned bookmarks tab in her browser. Find what works best for you. Soon it'll take less and less time to write out your grocery list.
Learn to Shop Smart
We save a lot of money each week without the use of coupons. You might be thinking, "Coupons are like free money!" Actually, they are a marketing ploy to get you to buy things you don't need. I used to work for a big food company and know that coupons are a way to entice consumers to buy brand products.
So how do we save without the use of coupons? Shopping savvy. There are a few tricks we've developed to saving money while grocery shopping:
Don't shop hungry:

Shopping hungry = everything in the store sounds delicious. When you stick to your list and don't shop while you're starving, you'll prevent impulse buying and spending. Always eat a snack before you leave to shop.

Buy more produce:

You always hear that it's expensive to eat healthy, but if you stick to good ol' fruits and veggies to make up the bulk of your grocery list, your bill will be less than if you buy pre-packaged foods.

Look for markdown items:

Many stores offer discounts on bakery and meat items that are about to expire. Check the expiration dates and buy older items if you plan on using them immediately. Bring it up to the cashier and enjoy those extra pennies!

Buy in bulk, save for later:

When you see a great sale on something you know you'll use, stock up! If it's meat or produce, freeze the extra and plan to use it for later meals. Although that week's bill might be a little higher, you're saving money in the long run.

Pay attention to packaging:

Simpler equals cheaper. Brand name doesn't always mean better tasting or better quality (unless it's Oreos, knock off brands just ain't the same).
Conclusion
If you want to "destroy debt" you must commit to making sacrifices. One small way to do that is to be more conscientious of what you spend on food. However, one can thrive off of healthy choices and still save money in the long run.
If you'd like to learn more, my wife and I recently launched an eCourse titled: Cooking on a Budget. It's packed with even more money saving techniques, a downloadable meal plan, and plenty of delicious and cheap recipes. All readers of Millennial Money Man receive 25% off the tuition, just use coupon code MILLENNIAL at the checkout!
Author Bio: Declan Wilson is a writer, blogger, and podcaster out of Pittsburgh, PA. A long time ago he ran cooking-in-college.com with his wife. Now you can read his writings at millennialtype.com and listen to his podcast at mybestfriendtherhino.com.