I. LOVE. THIS. GUEST. POST. Generally – I don't say stuff like that, but this one is legitimately great. It's the total opposite of what you see about dealing with student loans and living with parents after college. This post is the real MVP. Enjoy. ~M$M
It's no secret that Millennials are strapped for cash.
We're carrying high debt loads, experiencing a higher cost of living, and battling a competitive job market these days. That means we'll do just about anything to save a buck. For some Millennials, this means moving back in with mom and pop after obtaining a shiny, new degree (and thousands of dollars of debt).
I was one of thousands of Millennials who were welcomed back home by their parents. But after some soul searching and number crunching, I decided to strike out on my own after college.
From the outside, this looked like a stupid move. Why would I give up the chance to live for free?
It All Starts With Generous Parents
My parents were more than generous while I was in school. We struck up a deal that we would split the tuition costs of my pricey, private school degree, which meant my loans were cut in half already. They also completely supported me while I was in college—all of my living expenses were taken care of and I didn't have a care in the world. I was fortunate that I could focus on my studies without worrying too much about money.
Needless to say, I had it really easy in college, all thanks to my parents' generosity.
It wasn't surprising when, at the end of my last semester, my Dad made an offer. He said I could:
Move home after graduation,
Stay there indefinitely,
Not pay rent,
Not pay for my groceries,
And build up my savings after I found a job.
This sounds like an absolute dream to people trying to achieve financial independence. I would have nearly zero living costs and get to save most of my earnings. I could pay off my portion of student loans at the speed of light. I could pay off my car and live debt-free.
But guess what?
I declined my Dad's offer and had the keys to my own apartment within a week.
That probably makes me sound crazy. Why would I give up living essentially for free in exchange for the cruel, cold realities of the adult world?
Privacy
It's hard to dance in your underwear Risky Business-style when you share a house with other people. Especially if those people are your parents. No matter how cool your parents are, there are things that you can't do when you live with them.
While I absolutely love my parents, I wanted the freedom to do whatever I wanted. I wanted to blare whiny top 40s songs and burn chicken on my sad little George Foreman grill in my own kitchen. I wanted to cry like a little girl while watching Castaway in my pajamas. I wanted to drink beer and sit on my balcony and not give a damn about what anyone thought.
I truly believe that privacy is essential to figuring out who you are as an adult. How can you figure out who you are if you never get one-on-one time with yourself?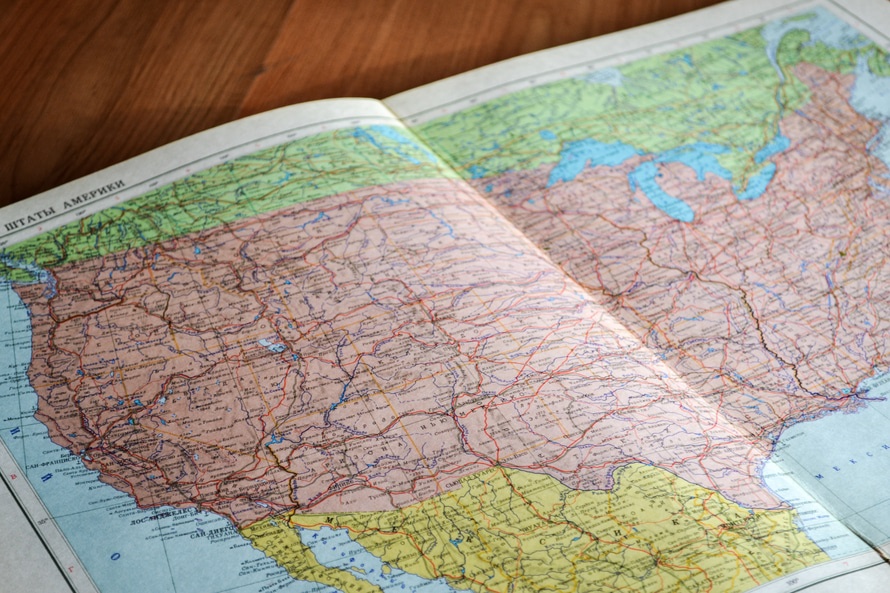 I didn't want to move across the state.
I attended a university that was five hours away from my parents. This was done because a) the school was rad and b) the school was far away from my parents, which ensured no "surprise" visits.
Living with my parents meant moving to a city five hours away from the life I'd built in the last four years. And that included all of the wonderful people I met while earning my degree.
It sounds silly, but it would have meant leaving my then-boyfriend—who is now my husband. That would have resulted in months of ugly crying and chocolate binges, so that wasn't going to be good for anyone. The heart wants what the heart wants, and my heart wanted to stay in my college town to be with my guy.
Now, I'm not a person who's ruled solely by their emotions, so the decision to stay in my college town was also financial.
If I were to live in my parents' city, I would have incurred a much, much higher tax rate and cost of living. It costs more there to go out to eat, grab a beer, see a movie—and don't even get me started on the rent! My parents' intention was to have me live at home and find my own place in the city after saving for a while.
But even if I were able to save a chunk of cash at an entry-level job, it wouldn't go very far. A paltry $5,000 savings would be swallowed alive by a $1,500+/mo rent with my entry-level post-grad job.
This meant living with my parents to save money wouldn't be effective in the first place.
Pride
The tagline here at M$M is "Anti-Entitlement Advice," and I love that. Millennials are often portrayed as lazy, selfish, and entitled. While we all know that's far from true, I didn't want to perpetuate that image by moving in with my parents as a live-in "mooch."
I'm an admittedly spoiled person, but I knew how good I had it. My parents handed me the world on a silver platter, even as a fledgling adult in college. But it always felt wrong to me.
I had friends who struggled to afford tuition, let alone their weekly grocery bill. I always looked up to them as "true" adults. I felt like I didn't have the right to say I was an independent person because it simply wasn't true. I felt like I was taking advantage of my parents. After supporting me through college, I thought becoming independent was the least I could do for them, if not for myself.
I didn't want to live with my parents after graduation because I wanted to be proud of something. It was finally my chance to prove myself—that I could make a living and prosper without having a leg up.
I wanted my own identity
My success was always tied to my parents. I felt like I had nothing that was an accomplishment of my own. I was brand spankin' new in the adult world and I wanted to make my grand entrance without assistance.
I have to be honest: it was absolutely terrifying learning how to support myself. I cried the first time I had to fill out a W-4 form. And the second time, too, when I realized I had filled it out incorrectly the first time.
But once I had the keys to my first apartment, I finally felt a sense of my identity as an adult. I was Mrs. Picky Pincher—apartment-owner extraodinaire with lots of student debt and a menial 9-to-5 job. It felt great; I'd taken the first step towards the rest of my life.
The Bottom Line
Sure, I would have saved thousands of dollars in the short term by living with my parents. But in the long term it wouldn't have been the right decision for me, emotionally or financially. I would have ended up sacrificing my goals and personal well-being for the sake of saving a buck, all while being stuck in a more expensive city. Yuck.
I'm not here to judge others who do choose to live with their parents. It can be the right decision for many people, but it shouldn't be one that's taken lightly. Know yourself and know your goals for the future. Know where you want to be and what plans you have for yourself. Once you have a roadmap of where you want your life to go, take control and make the decision that's best for you—whether that takes the form of a new apartment or dusting off your mom's futon.
We want to know: Did you save money after college by living at home?
Mrs. Picky Pincher is the writer and resident klutz at www.pickypinchers.com. She writes about her pursuit of a frugal, debt-free lifestyle and all of her mistakes along the way.