A lot of you that have followed M$M from the beginning know that I used to drive around a VERY bare-boned little red truck through college and a few years after. I've recently "moved up" to my 2004 Yukon (which I bought for $6,000 cash), and I'm very happy with it. My wife also drives an old car that keeps breaking, which is why I want to talk about car maintenance today!
Actually, the real reason is that I just dropped $877 on a new A/C compressor, fan, and liquid line in her 2004 Jeep Liberty this week. And I LOVED EVERY SECOND OF IT. Don't worry…I'll explain.
We have a pretty sick emergency fund (not to brag), so it really wasn't a big deal at all spending that type of cash on an old car. When you live in Texas and the A/C goes out, it's actually a really big freaking deal.
It's hot as hell here. Seriously.
Our Car Maintenance Total Spend for 2016
This year has probably been the worst one we've had so far in terms of car maintenance honestly. As of July 21, 2016 we have spent a total of $1,639.22:
"The Beast" (2004 Yukon XL)
$436.62 – Fuel sensor peaced out and some kind of popping sound in the suspension that was driving me nuts
$45.52 – Oil change (I accidentally said yes to the "full-service" without realizing it…ugh)
"The Jeep" (2004, well…Jeep)
$877.43 – A/C compressor, fan, and liquid line went bye-bye
$254.15 – Back passenger window motor punked out and died
$25.50 – Oil change (She's due RIGHT NOW for another one…gotta get on that)
Again, we've spent $1,639.22 so far on car maintenance this year.
As I just wrote all this down, I'm realizing that it really hasn't been nearly as rough as I thought it was. I actually put all of these purchases on my credit card ($$$for the points$$$) and as always paid off the full amount at the end of the month.
One of the biggest reasons I hear from millennials about buying a new car is that they don't want to spend money on the maintenance. So….let's just see who is kicking whom's @$$ when it comes to money. 🙂
THE NEW VS. OLD CAR COST COMPARISON
Let's imagine that Coral and I made the excuse to ourselves that we needed new cars because maintenance is just SUCH as hassle *rolls eyes*. And…we can "afford" the monthly payments.
So, we go down to the dealership, trade in our cars, and then borrow some money with interest from the people selling the cars for some SHINY new ones.
I've tried as hard as I can to keep the old and new vehicles the same in terms of quality and style. However:
They don't make the Jeep Liberty anymore. It was replaced by the Cherokee.
They put a lot of crap in cars now that they didn't back in 2004. My goodness. I did get the trim and options pretty freakishly close though.
2016 Yukon XL SLT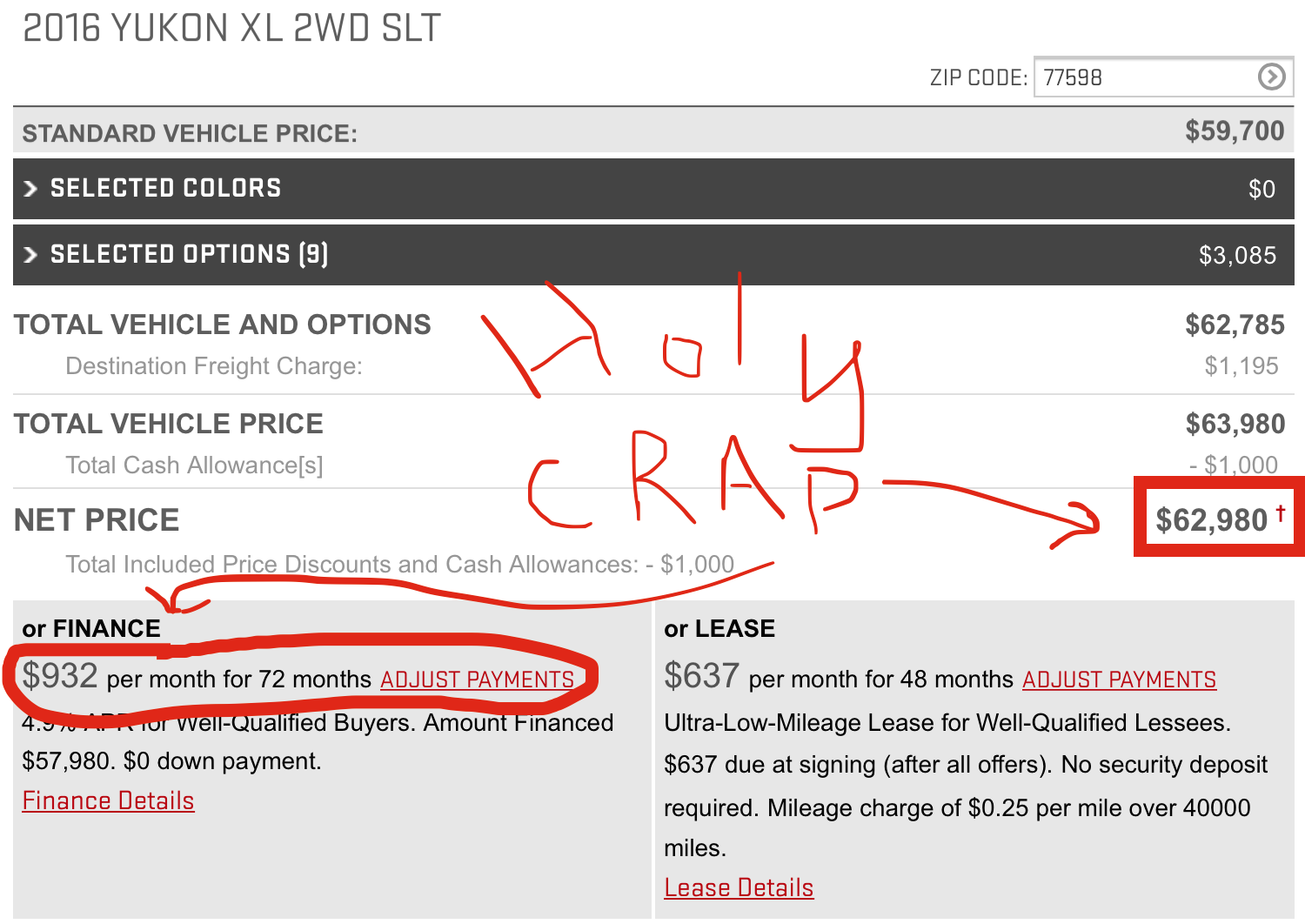 2016 Jeep Cherokee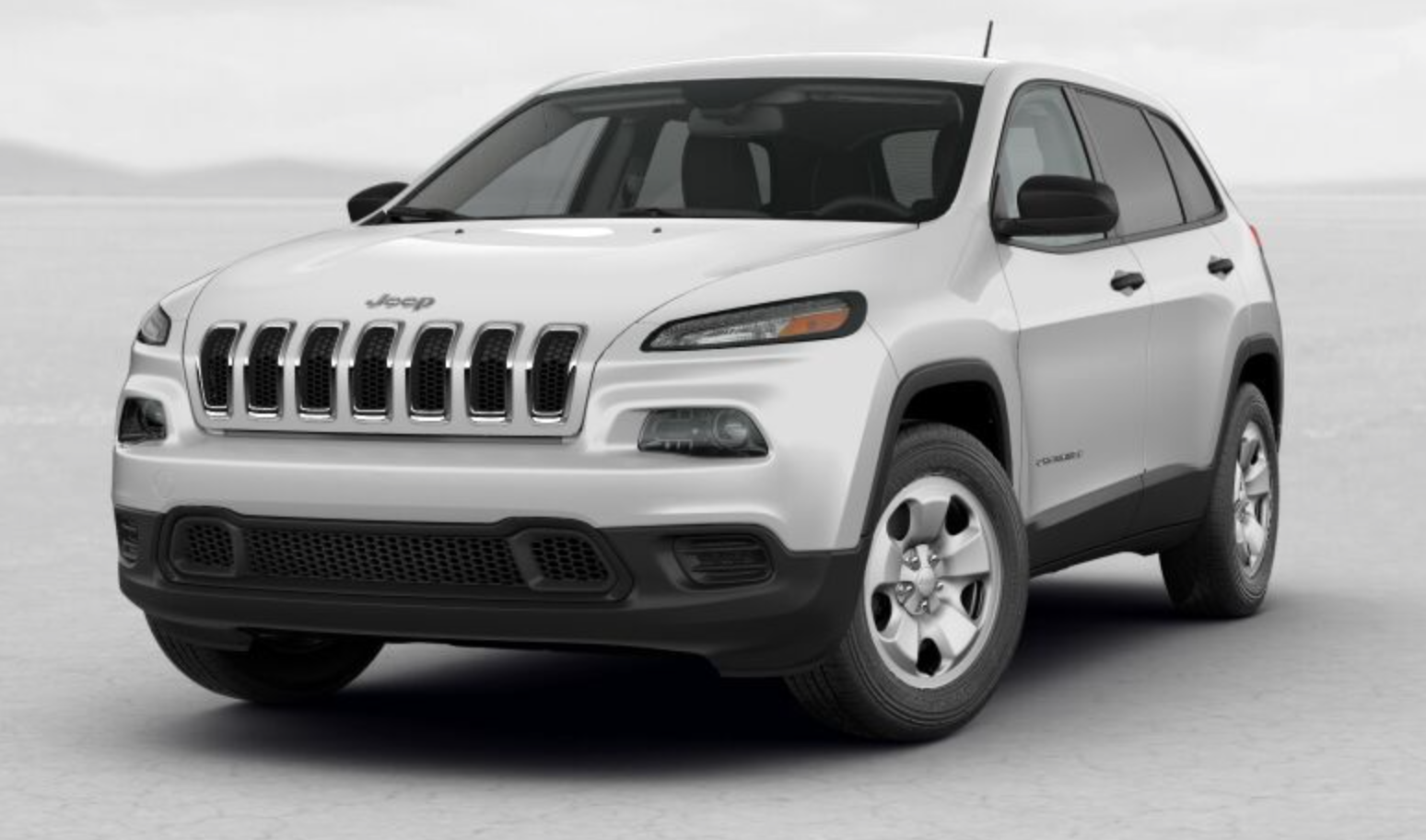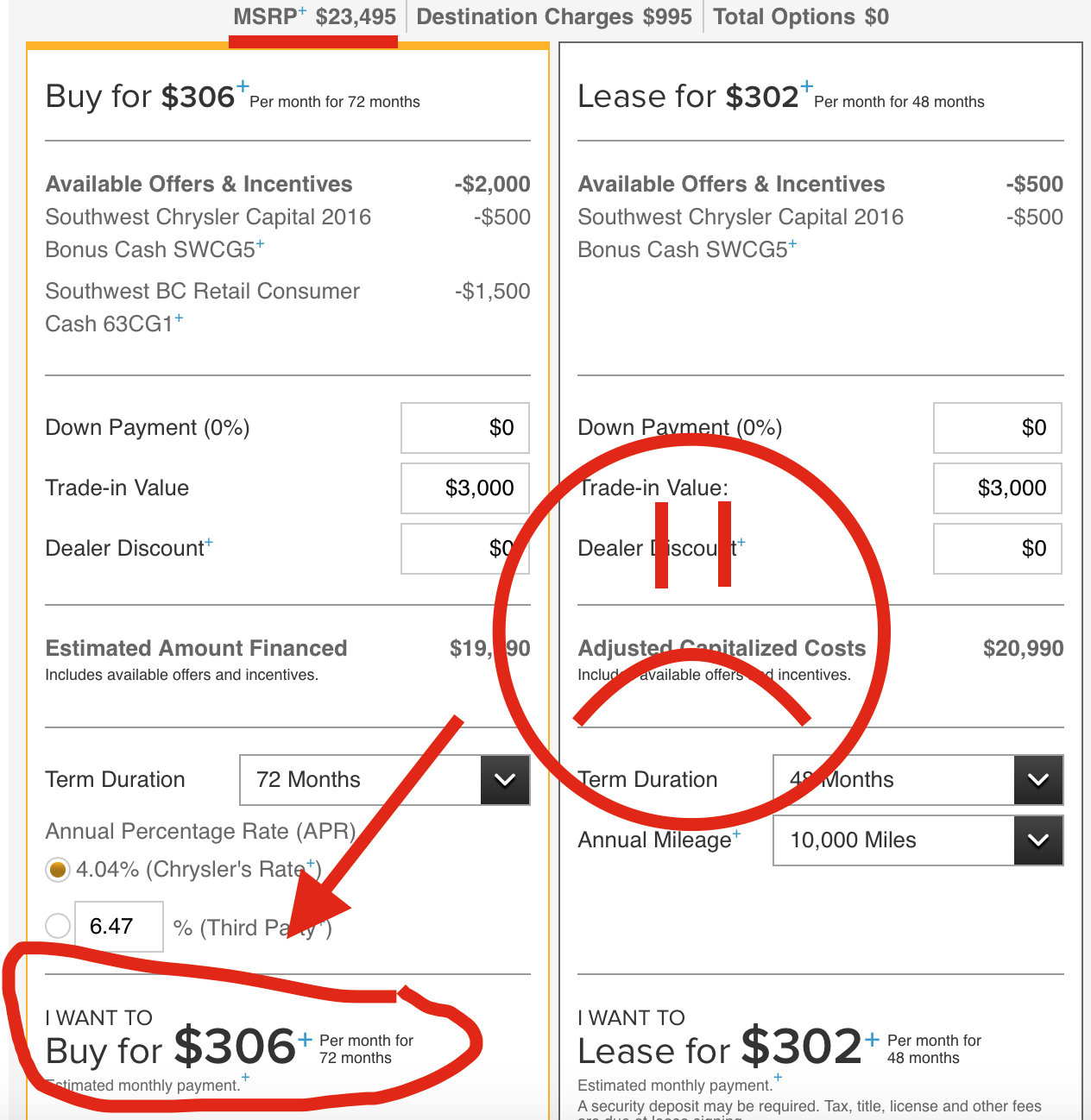 I didn't put a down payment on the cars in this scenario, I just traded my old ones in and used that as the down payment (people do that right?). I think I could reasonably trade or sell my current vehicle for $6,000, and Coral's car for $3,000.
Now it's math time!
POTENTIAL NEW CARS
New Yukon payment = $932/month
New Cherokee payment = $306/month
Total combined monthly spend on cars = $1,238
Total combined yearly spend on cars = $14,856
OLD CARS
Our total spend on maintaining our old, paid-off cars this year = $1,639.22
Difference between new cars and old cars for the year = $13,618
There are a lot of variations I could have used, like buying used cars or cheaper new ones, financing at lower rates, bigger down payment, etc. I'm still not sure that you would come out winning in any scenario, unless you had an $8-10,000 repair….for the next 6 years. 
I don't give a $hit what kind of car people see me driving. I don't care if someone thinks I'm poor, or my peers think I'm cheap. I doubt they would want to compare bank accounts. It doesn't always take a massive salary to have multiple digits to your name if you were wondering.
Sometimes it just takes common sense. Stop buying new cars to reward the "success" you haven't actually achieved yet. Please?
My car posts are EASILY some of the most popular on the site! Here are some others that you'll love if you enjoyed this post:
10 Used Cars You Can Buy For Under $10,000
"My car hit 100,000 miles. Is it time to buy something new?"
I deserve a new car, right? Wrong.
How to Get Rid of Your Car Payment: The Ultimate Guide