Hey guys – I started an educational post series with Beazer Homes this year to help people our age that are purchasing new homes! If you are considering building or buying a home, this post is for you. ~ M$M
My wife (@GenYMoneyGal) and I are in the early stages of looking for a house and already wanted to check out their homes before I even started this site (there is a Beazer Homes community called Mar Bella about 5 minutes away from us that we are interested in).
BEFORE I GO ON – please understand this: I am not suggesting that everyone who reads this post goes out and gets a mortgage for funsies. Buying a house is a SERIOUS, life-changing decision/investment, and I believe it should be done well within your means and responsibly.
Millennial Money Gal (wifey…aka Coral) and I are completely debt free, make good money, have plenty of cash saved up, AND have great credit. We are financially ready to buy a home. If you aren't quite there yet- don't worry, it's totally ok! It literally took us years of living below our means like crazy to get here. 
Beazer Homes invited Coral and I to live-tweet a grand opening at their "King Crossing" community in Katy, Texas (opposite side of Houston from us). We had a lot of fun doing it, and took TONS of pictures and tweeted them out from the M$M twitter account. Here are some of our favorites if you missed it: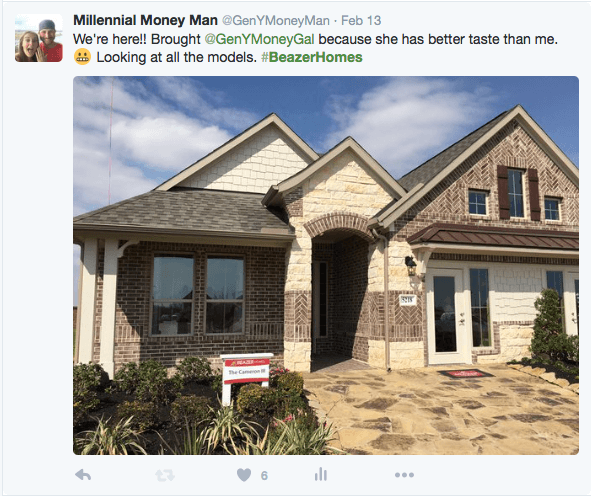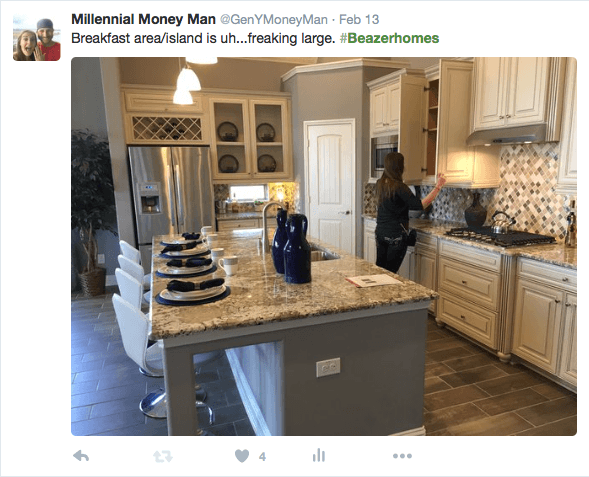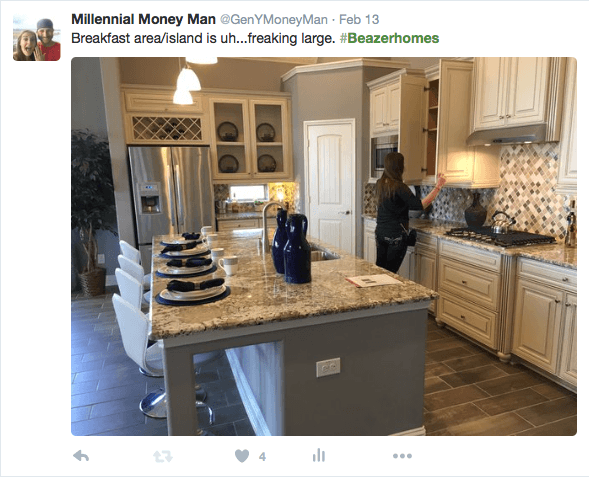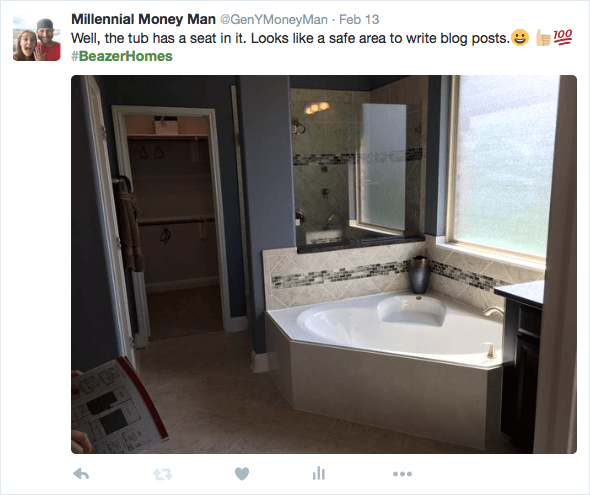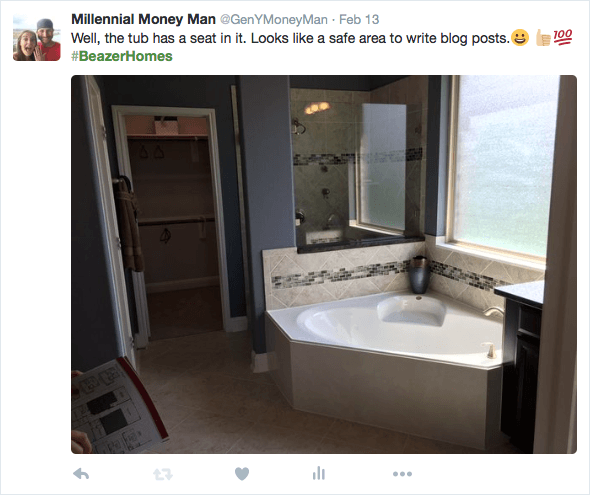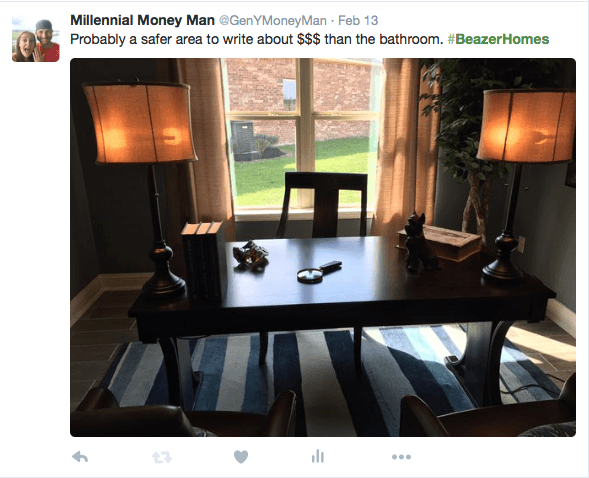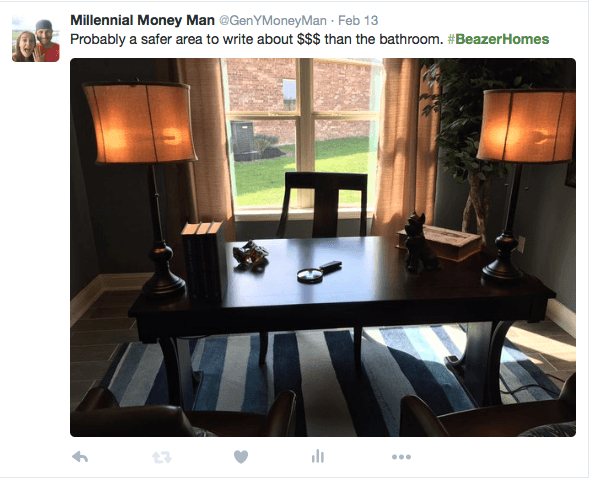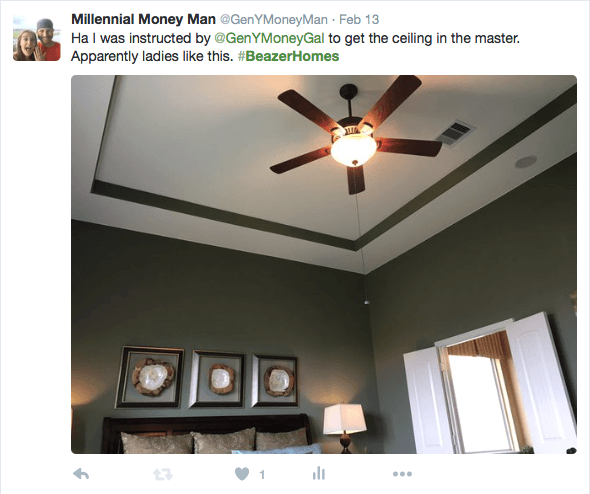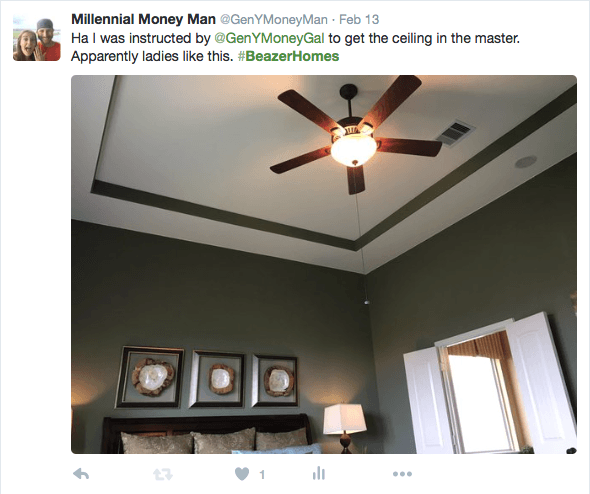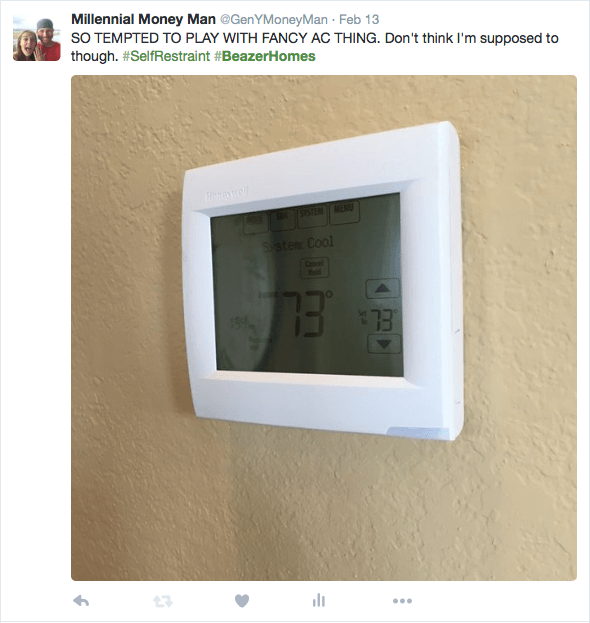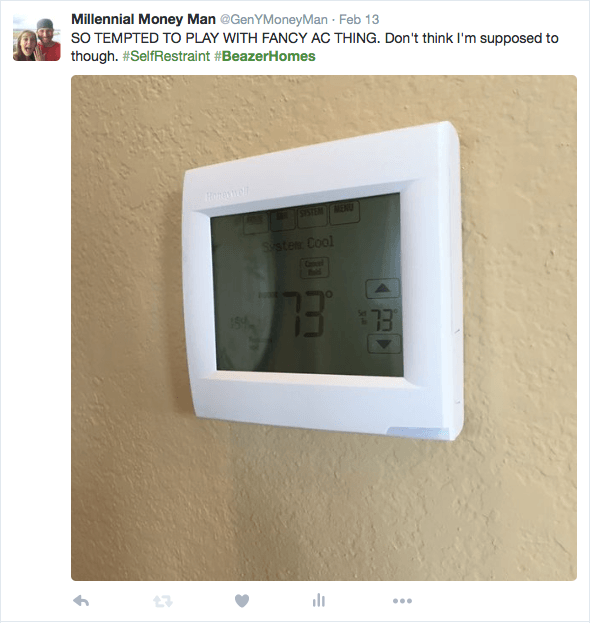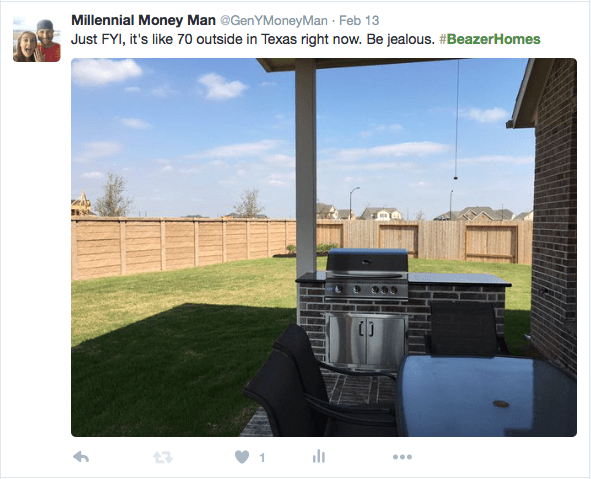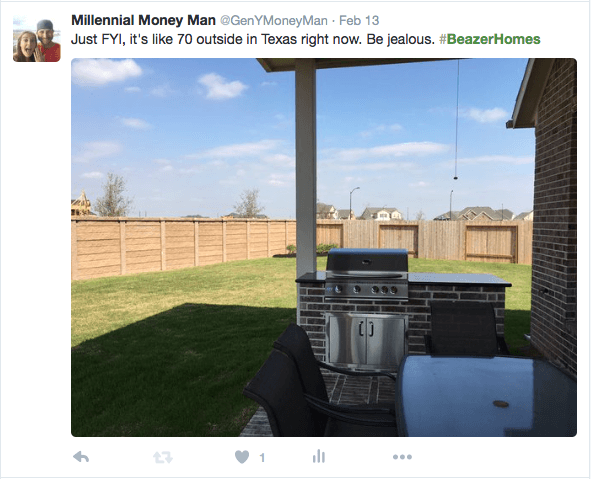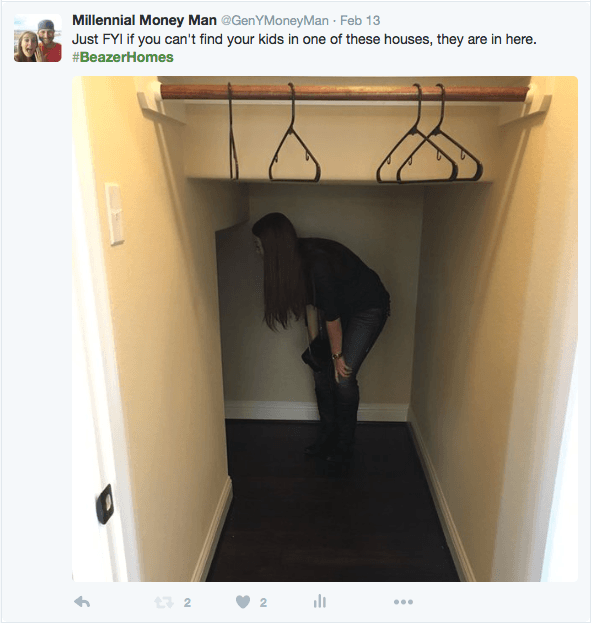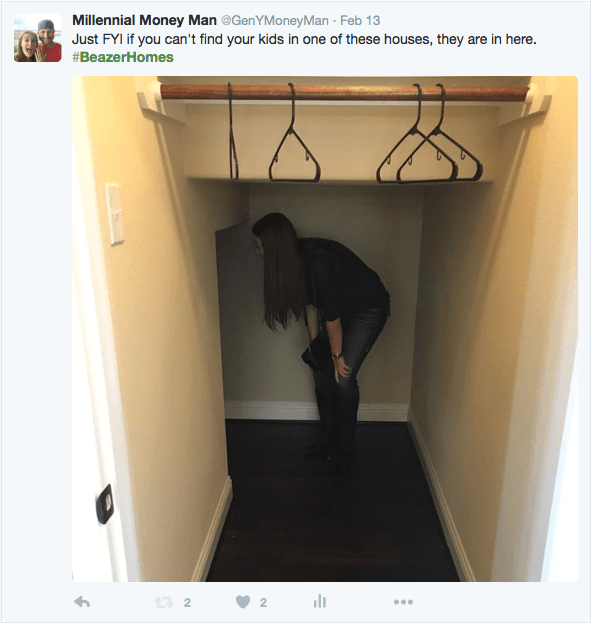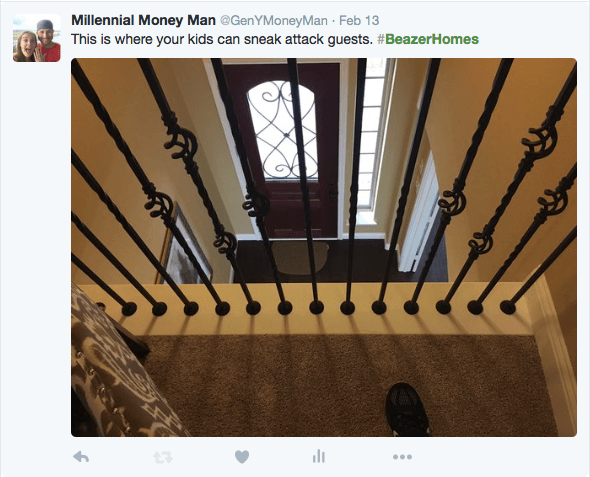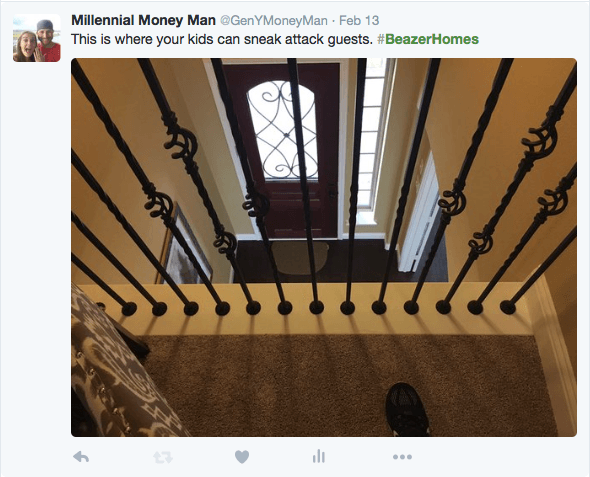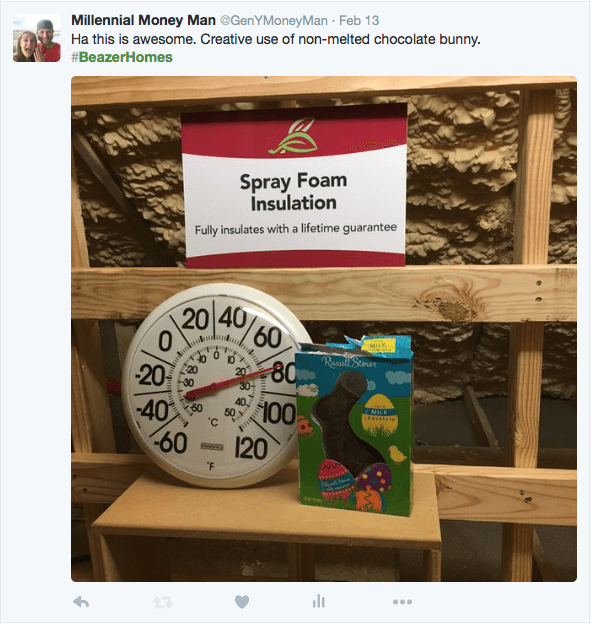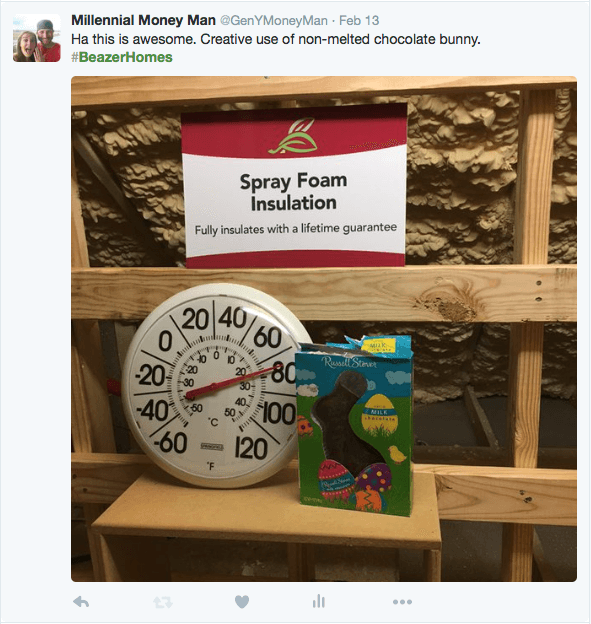 Then, I let Millennial Money Gal hijack the M$M twitter account. She was mean to me.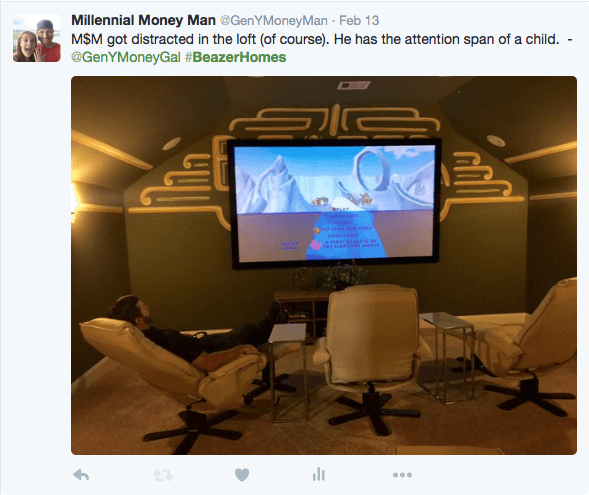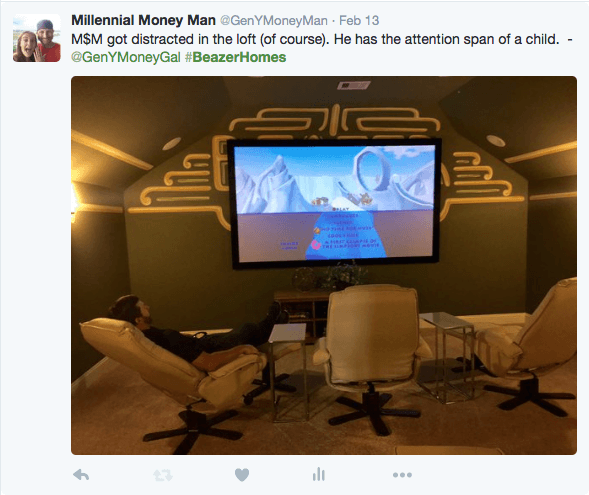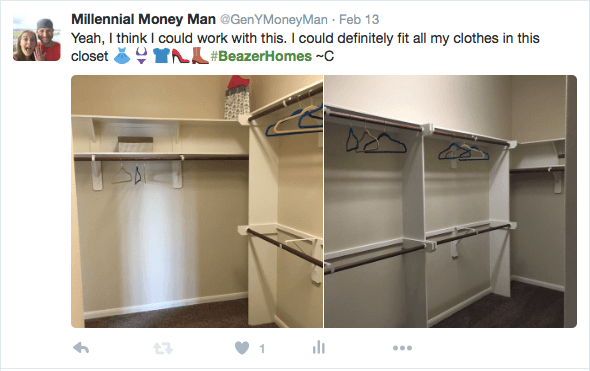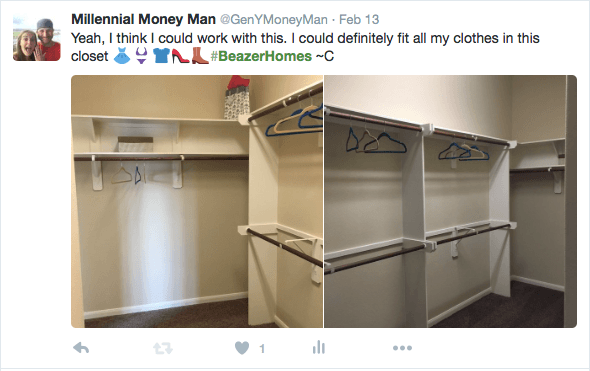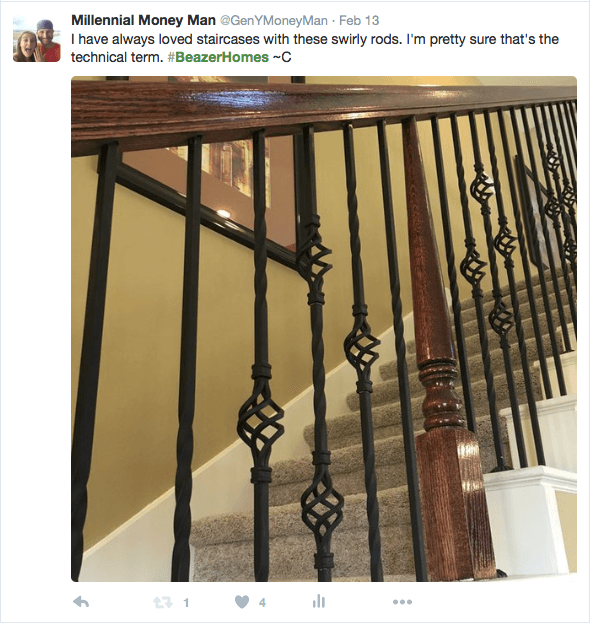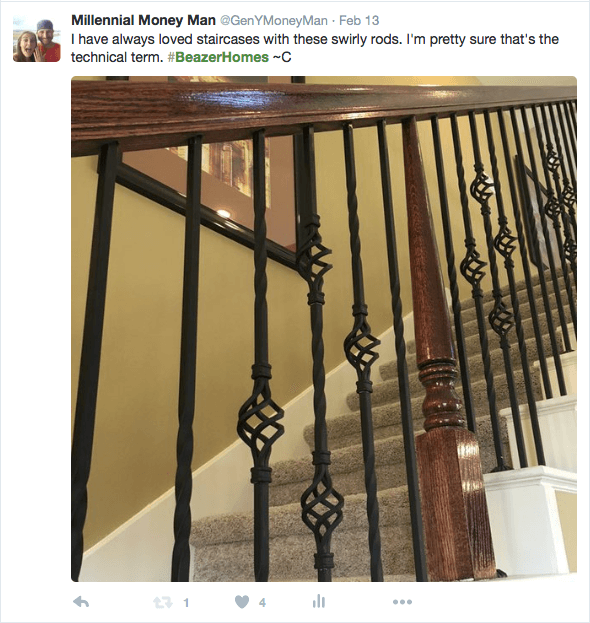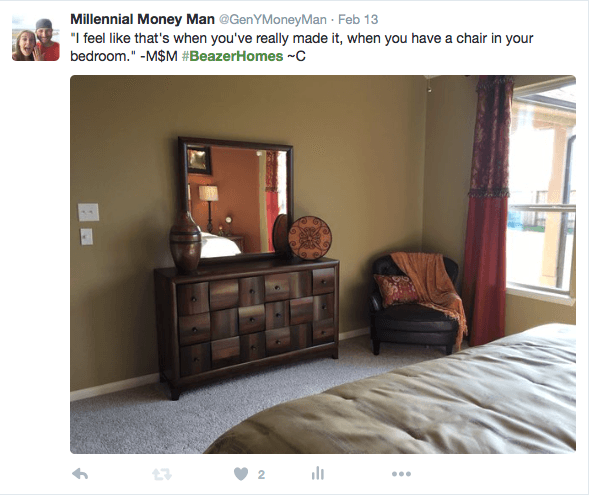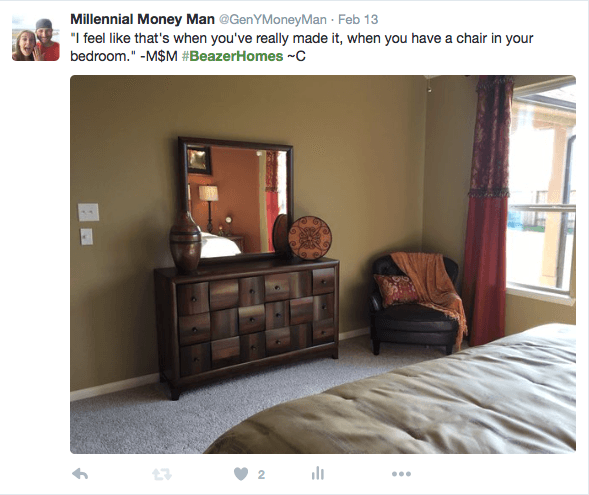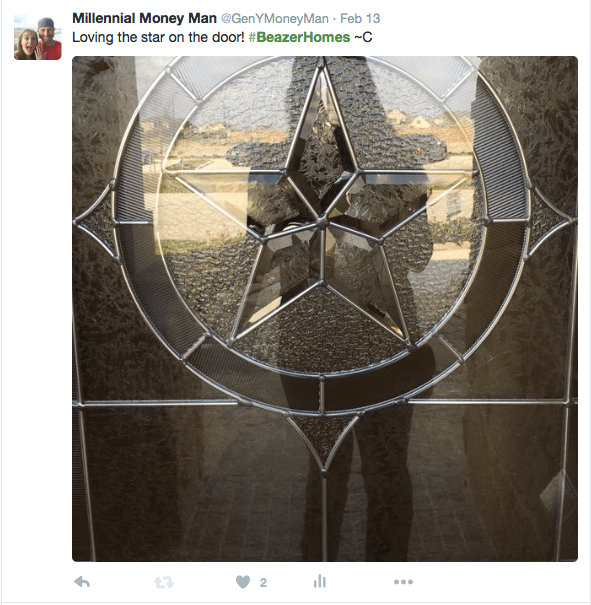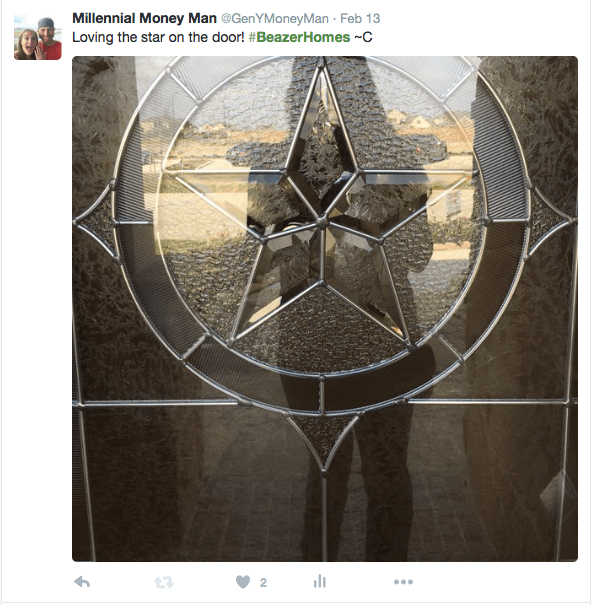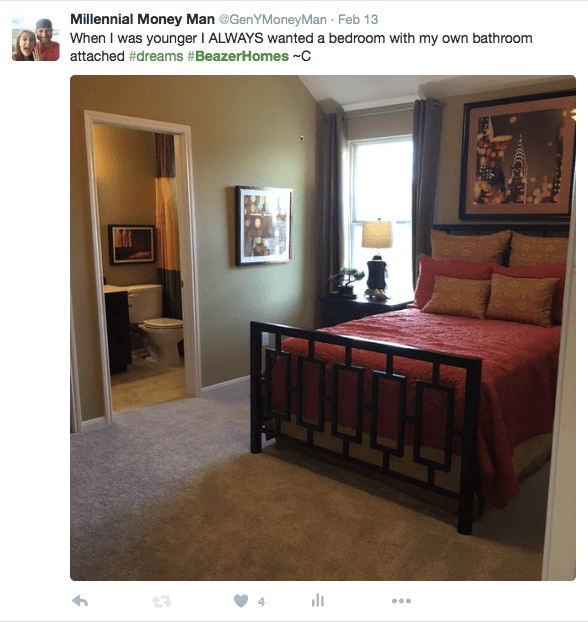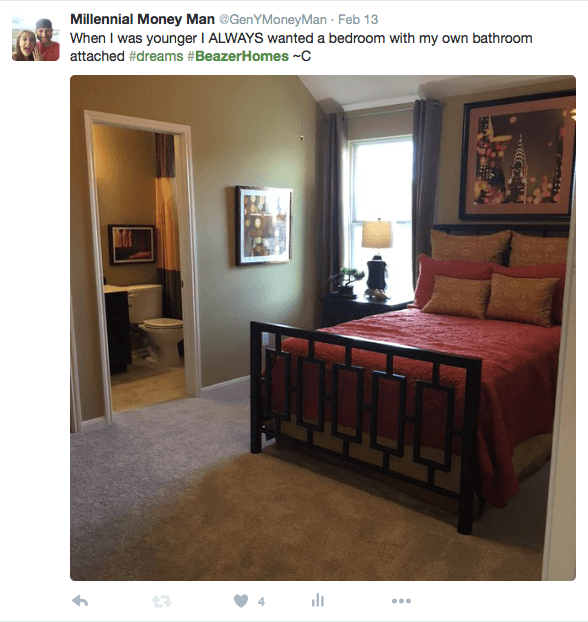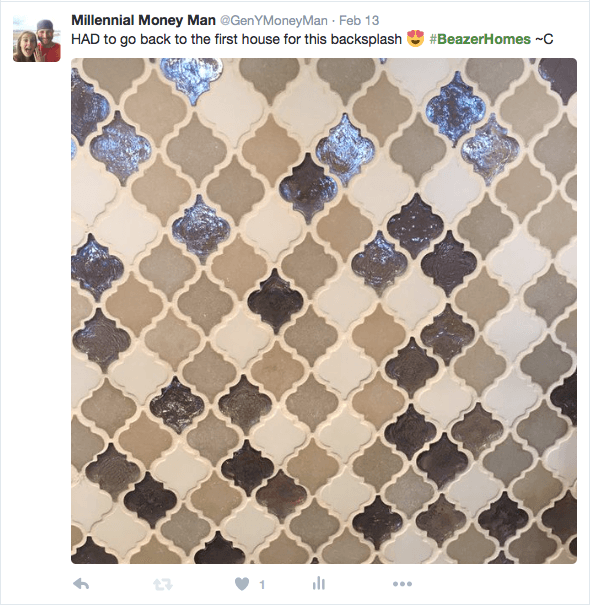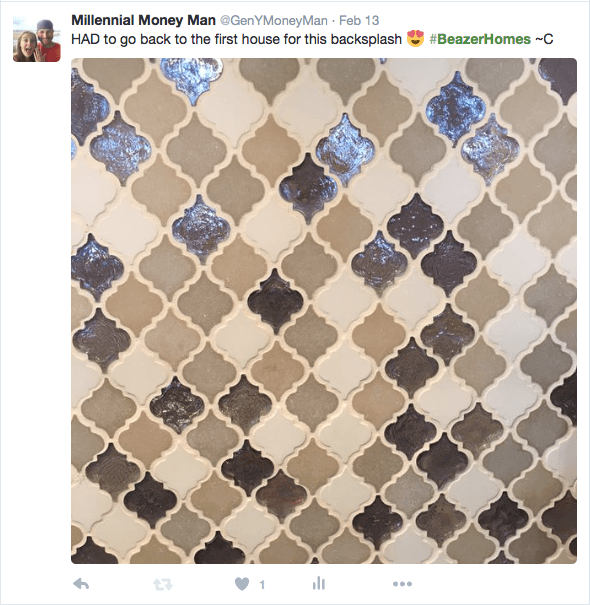 Fin.
We actually had a lot of fun looking at the houses…it was a little bit of a surreal adult-ish thing for us (once upon a time we rented a room from my wife's parents…we've come a freaking long way since then). The homes are definitely nice and have a lot of different layout/trim options to choose from in different price ranges, but I highly doubt I'll be involved in that part of the decision process if we actually end up building a new home later. 🙂
They also gave us free (my favorite kind) BBQ and had a moonwalk jumpy thing that I was too old afraid to use.
Beazer Homes talks a lot about energy efficiency and monthly savings on energy bills, so I'm going to do some reviews on those topics and some other home buying subjects with them later in the year – stay tuned!
Are you starting to look for homes like we are? What have you learned from the process? (Any good tips would be nice!) – M$M