I can still see it clear as day.
I remember the first time that I ever really questioned my choice of choosing band directing (teaching) as a career. It was halftime at a high school football game, and I was helping my good friend and mentor Manny as he warmed up the percussion section before they went on to perform. I was smack-dab in the middle of my student teaching assignment before I graduated college, so I was still learning the ropes from the band directors at the particular school I was working with.
We took a short break, and Manny asked me if I wanted to meet his family. He had talked about them a lot, and somehow I had never seen them in all of the time that we had spent together. In fact, I don't think I had ever seen ANY of the other band director's significant others, and I really looked forward to meeting Manny's wife and 4 year old son.
As we walked up to his family, Manny's kid started running towards him in what looked like one of those special movie moments where people come together in slow motion. Except…the kid wasn't running slow at all. He ran pretty fast on those short little legs, and right as Manny leaned down to grab him, the kid junk-punched his dad like he had stolen something from him.
While Manny was nonchalantly recovering from that weird sneak-attack in a hunched-over position, he introduced me to his wife, who was six months pregnant at the time. I emphatically said "Hey!" and told her that I had heard a lot about her and was SO happy to finally meet her. She replied with the coldest "Ha. Yeah." I had ever heard, and then rolled her eyes and walked away with the assassin child.
Dude. What?
I was still going over the events in my head when Manny walked up and said: "You would be pissed too if you never saw your dad or husband all week because of band, and then had to drive out to see him at a football game only to be ignored because he is working."
Obviously, that rocked my world a little bit. It also planted a small seed in the back of my mind that made me wonder: "What if that isn't what I want?" I had never really thought that before about teaching, and it freaked me out.
Manny was one of the most accomplished percussion instructors (band director that teaches the drumline) in the state of Texas. He worked at one of the best schools, in an affluent area, with one of the top bands in the country. He had my dream job, and he desperately wanted out. But why?
On the surface, Manny was this vibrant, funny, inspirational teacher who was incredible at his craft. He was so good at his job that he made me wonder if I would ever be able to impact students in the same way. In between all of that charisma, during our Friday lunches at the Chinese place across the street or our few and far between quiet moments in the office, I saw something else. It was faint and he hid it very well, but it was there.
Manny felt trapped.
My friend Manny took a financial path that I see a lot of my friends embarking on now. He graduated college with a degree, tons of drive, and some student loan debt. He landed a great job. The money felt like it was rolling in, even if it was just a teacher's salary.
He got rid of his junky college car and bought a newer one. He and his long time girlfriend got married, lived life for a while, and then had a kid. Manny didn't want to waste money on rent anymore, so they bought a house. His wife went back to college and got her degree to become a teacher, and they bought her a reliable car that was safe to drive. He landed a better job in another city, and then bought a slightly bigger house and made an addition to their family.
Manny was living the American dream.
Manny was $305,000 in debt. Over 10 years, the house, the cars, the loans…they added up. The crazy thing is that he hadn't made any financial decisions that the average person would think twice about. He did what everyone else does, and when I met him, he felt like he was drowning.
Even if you are intensely passionate about your job, the feeling fades when you realize that you are the unmistakeable image of a hamster running furiously on a wheel, going nowhere. The job that you dreamed of in college can feel like a prison as fast as you can sign your name or swipe a card. Debt steals your happiness and drive. 
Our college system conditions graduates to feel that borrowing is OK, and then American culture grabs the baton while it pushes them to the finish line with easy money and minimum payments. One of the problems with being young is that we are inherently short sighted until it's too late, and I had a front row seat to the frustration when I met Manny's family at that football game.
Fortunately, there is a silver lining to Manny's story. Something incredible can happen when you have your back to the wall. You become more resourceful. Manny had started a music writing business on the side to make ends meet, and over the past few years was able to grow a sustainable business. He started to create his own freedom.
He wanted off of the hamster wheel. Luckily for him, the same American dream that can knock you down with debt will reach out and give you a hand up if you are willing to work for it. Manny left his job to pursue his business full time, and now has a debt payoff plan and will be truly free in a few years.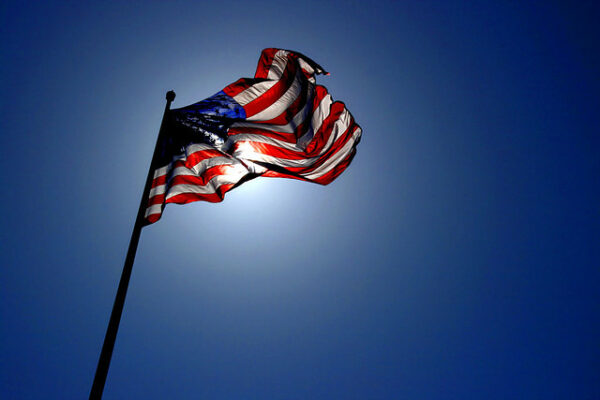 The point of Manny's story ins't that the "American Dream" is dead, because it isn't.  Manny's story shows that the traditional way of getting there is flawed and comes with a heavy burden attached to it. Delay your gratification. Drive the older cars. Pay the loans off first. Buy the small, cheap house, and watch what happens to your net worth over time. Take the long road to wealth, and your passion will be left intact.
 Live differently, your bank accounts will thank me later.
Please subscribe in the top right corner, and don't forget to like my Facebook page and follow @GenYMoneyman on Twitter, Instagram, or Bloglovin!