I've got an awesome interview for you today! I've been following Mr. 1,500 for a while now, and he was actually one of the first personal finance bloggers that I discovered after starting this site. But, when I first found him, he was on a mission to retire from his day job in just 1,500 days. 
Now? Well…he's a self-made millionaire living the good life. Mission accomplished. I'm really excited that he agreed to answer some questions about the process of becoming a millionaire and leaving the 9-5 grind!
There are tons of wisdom and a little bit of everything in this interview – financial indepdence, early retirement, real estate investing/house hacking, as well as his best advice for Millennials that want to get ahead financially and retire early just like he did. Enjoy! ~M$M
1. Tell us a bit about your background (former profession, wife's profession, amount of money you guys made per year if you're comfortable sharing, and your experience with house flipping).
When I first learned about financial independence, I was a software developer and my wife was a stay-at-home mom. My career lasted for just under 20 years and I worked very hard at it. My first position paid me about $37,000 annually and I finished up around $120,000.
At the same time, I was working, my wife and I also flipped homes. We'd buy a cosmetically ugly home, move in and fix it up over the course of 2 years. Because of the 2-out-of-5-year rule, we paid no taxes on our capital gains. It wasn't easy to flip a house while we both worked, but it built the core of our nest egg and set us up for financial independence.
Also, a live-in flip minimizes risk. You need a place to live anyway, so why not live in your flip? Having your clean clothes coated in drywall dust isn't fun, but you'll forget about all of the pain when you receive the big check at the end.
2. How did you learn about the FIRE lifestyle?
I had a terrible, horrible, very bad, no good day at work in October 2012. Back then, I was 37 and was planning on working until a typical retirement age in my 60's. I didn't know anything else. However, the stress was overwhelming, so I Googled something like, "How do I retire early?" Google sent me to Get Rich Slowly and Mr. Money Mustache.
At first, I was extremely skeptical. I thought this Mustache guy was full of hot air or trying to sell some pyramid scheme. But then I dug into his blog and realized that FIRE is just a simple math problem and numbers don't lie.
3. What's the story behind 43 years old being your magic FIRE number? How much did guys already have invested when you made the goal to FIRE at 43?
My wife and I weren't living a super frugal lifestyle (Hello 4,000+ square foot home!), but we were savers. At the time we started our FIRE journey, we had about $586,000 in investments and $150,000 in home equity.
We figured that we need about $40,000 to live on, so based on the 4% Rule, our goal was to accumulate a million dollars and no debt. I've since decided not to pay off the mortgage, so we still have about $99,000 in mortgage debt.
Thanks to a smoking hot stock market, we've far exceeded our goal. Our investments are now worth almost $1,700,000. At the same time, our area has appreciated beyond our expectations, so our net worth now sits at about $2,200,000.
4. What was the biggest sacrifice to meet your investment goal?
We sold our big home. We went from this: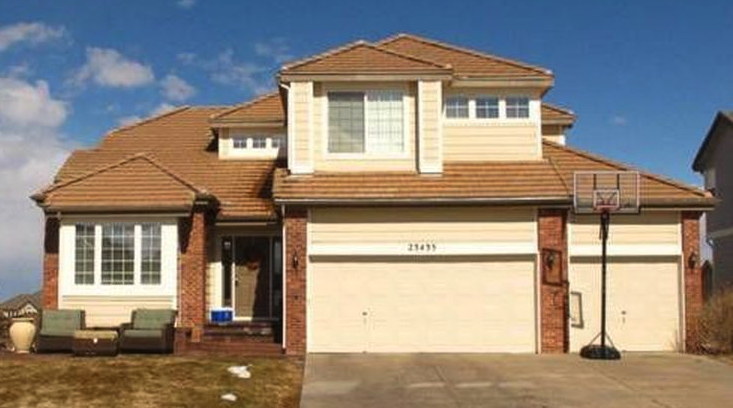 To this: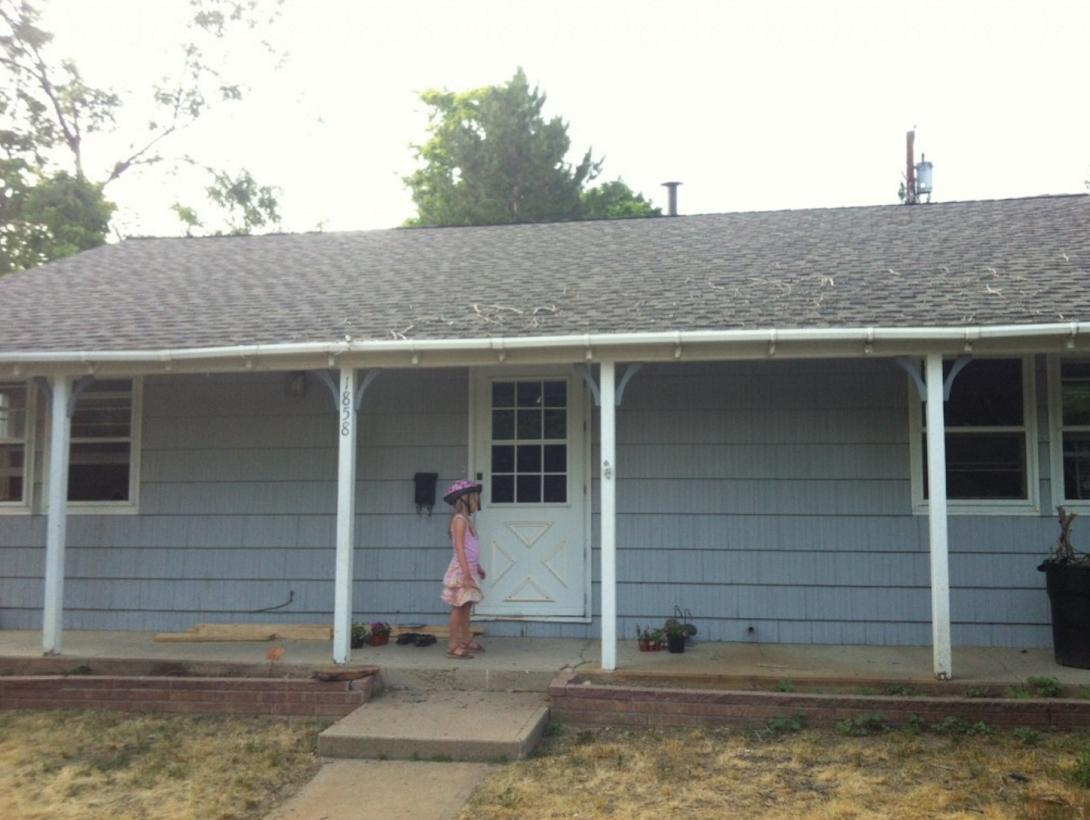 I don't consider it a sacrifice though. While our home is smaller now, we're happier here because the neighborhood is a lot more fun.
5. How did you deal with pushback from family and/or friends on your plan to FIRE and maybe even now?
I used to argue relentlessly, but I've since learned that this does absolutely no good. Arguing just pushed people farther into their corner.
These days, I try to lead by example. Maybe someone will see the big smile on my face and figure I may be doing something right.
Money is such a taboo subject though. I find that most would talk about their sex life before they'd talk about their finances, so the subject rarely comes up.
6. What does life post FIRE look like? What do you do all day, how does it feel and what type of income streams do you and your wife have today?
Life is fantastic. I wake up and help get my girls ready for school. We walk there, often taking the long way just for fun (1.4 miles). After that, I exercise for about two hours. Next, I work on my writing which takes up the rest of the morning. In the afternoon, I build stuff around the house. My most recent project was these fancy planter boxes: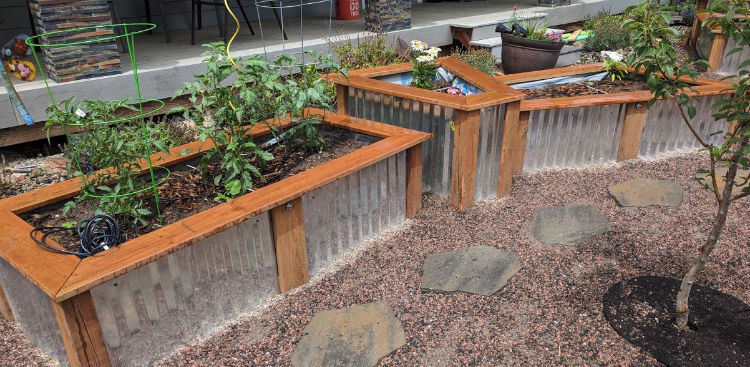 Something quite unexpected happened at the time I retired; my wife went back to work. When we started our FIRE journey, she was a stay-at-home mom with no plans to return to the workforce. However, she had been writing articles for a real estate investing site called BiggerPockets. She wasn't getting paid, but she loved real estate investing and enjoyed writing, so she'd contribute an article when she had downtime.
Around the time our youngest daughter was set to start school, BiggerPockets announced they were hiring. Mindy applied and was hired. As I was leaving my job, my wife was back at work. She'll stay there for as long as she enjoys her job. Because of Mindy's new employment status, we haven't had to draw down savings yet.
7. How is life different for your family (wife and kids) now that you're no longer working?
It's much less stressful. I walk the girls to school every day. I have time to complete household errands in mid-morning when stores are empty and traffic is light. I walk about 8 miles per day. I've lost 20 pounds and no longer have hypertension.
However, it's also caused unexpected issues. Once I left my job, I found myself with a mental bandwidth that I had not had in years. I had time to think about my daily routine, priorities and my relationships. And this led to some interesting discoveries. There were parts of my life that I had previously accepted that I was no longer comfortable with. This caused some stress in my marriage. Long term, my wife and I are better off, but I didn't expect the rough patches.
Once you don't have a job, don't have to worry about money and have loads of time, you find out who you really are. I think this is overwhelmingly positive, but don't be surprised if you uncover some deep truths about yourself too.
8. What's your best money advice for the millennial generation?
Save.
Even if you don't know what you're saving for, just do it. You have no idea what your life will look like in 10 or even 5 years, but money gives you the options to do whatever you want and deal with the curveballs that will be thrown your way.
The best place to start is with a 401(k). Even if you have debt, it often makes sense to at least contribute enough to get your employer match. If you're not doing that, you're leaving free money on the table. If you saw a hundred dollar bill in the road, would you pick it up? Of course you would! Now, go take that free money that your employer is offering you!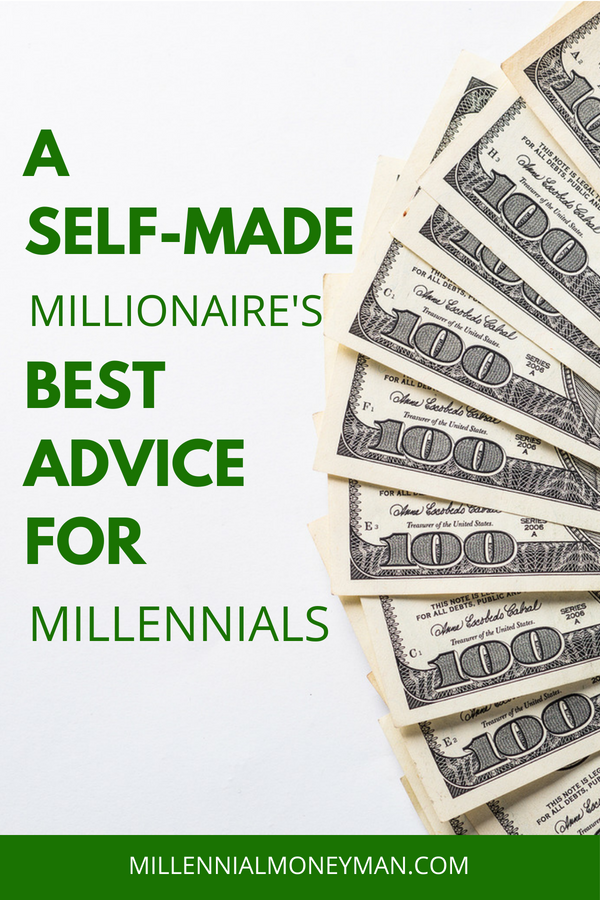 9. Tell us about your plans for the next half century?
Whoah, I don't even know what I'm doing two weeks from now!
Once our girls leave the roost, we'll probably relocate to a smaller home. High on our list is a walkable area. I'd like to be able to live without owning a car.
We'll also travel extensively, but do it slowly and thoughtfully. Immersing yourself in a city for a month is a lot more fun than running around like a crazy person from place to place.
As I get older, I also look forward to finding creative ways to give my money and time away. I'd like the world to be a better place because I lived in it. I can do this by giving back.
10. Any last pieces of advice for those of us that are abandoning the cubicle?
Six years ago, I didn't know early retirement was even a thing. Fast forward to the present day; I've been done with work since April of 2016 and couldn't be happier. I'm in the best shape of my life and living life on my own terms and at my own pace. I encourage you to do the same.
Achieve financial independence to give yourself options. You don't have to quit your job, but it's nice to know you can if you choose. Once you have enough money, you can optimize life for happiness over dollars. It's a better way to live.
Above all, never forget this: money is renewable, time isn't. Take a moment to consider what your best life looks like and pursue it full-throttle.