As M$M has grown, I've genuinely started to believe in the side hustle for millennials. I completely understand that feeling of looking at lists of weird odd-jobs to do on the weekends and rolling my eyes.
Back when I was a band director working 60-80 hours per week, the last thing I wanted to do on the weekend was start working again.
But I have to say, my first real side hustle (this website) completely changed my life. I legitimately can work from wherever I want, and wake up every day excited about what I'm doing. That's freaking powerful.
Here's why side hustles are so useful
It would be absolutely irresponsible to suggest that your side hustle would turn into something like this site. I get it. But you'll also never know if you don't try something, right?
I've pounded this into people's heads for almost two years now – but there are only two ways to beat debt and get ahead financially. You can either make more money, or spend less. If you do both, you're a financial baller.
A lot of people can find the willpower to spend less money. The harder issue (in my mind) is making more, and asking for a raise/switching jobs for a higher salary isn't always feasible or effective if you work the normal 9-5.
You can monetize your extra time
Nothing on the side hustle list below is truly easy and you will NOT master any extra gig over one Saturday and Sunday time period. I think anyone that tries to sell you that is full of $hit. But everything on the list is something you can start researching or at least take the first steps towards right now.
Here are 10 side hustles you can start this weekend:
1. Buy and Sell Items on eBay
I watch my mother-in-law do a form of this all the time, and I'm amazed how much money there is in finding old crap and selling it. Sorry if that sounds crass, but she just sold a freaking DOOR last night for $30 cash.
If you are looking for an easy side hustle, do some research (here is an awesome post to get you started from one of my guest posters that hustles on eBay) and hit some garage sales this weekend.
2. Start a blog
This one is near and dear to my heart! I sat down at my in-laws kitchen table one night after work two years ago and just started writing. I had just paid off my student loans, and for whatever reason I felt like I had enough passion towards it to write a message to all of my friends on Facebook about not being entitled with money.
After I shared it, the pretty massive response (for me at the time) that I received made me realize I had a good message and could convey the crap out of it. So I started this blog and haven't looked back!
Now I make way more money than I ever thought I would at 28 years old. Blogs are really cheap to start ($60ish), and have a ton of potential if you have a good message!
You can sign up for my free blogging course to learn everything you need to know to get started, AND check out my latest income report to see how I make money online.
3. Become a Tutor
I would not do this side hustle because I hated schoolwork, but I know so many of you out there are smart AF in all the categories that other people suck at. Also, as a former teacher I can tell you that parents have a lot of need for someone that can help their kids if they are too busy!
4. Pet-Sitting
If you love animals and are a responsible human being, pet-sitting would be an awesome thing to try! There are even apps out there like Rover that will connect you to customers in your area.
Pro tip: Volunteer at your local animal shelter and build up a reputation as someone who truly cares about animals. The animal community is generally pretty tight-knit, and if you provide a lot of value, you can get in with local veterinarians that will recommend your services (which means a good stream of new customers for you)!
5. Start driving for Uber
I drive a $6,000 car, so I can't do Uber unfortunately. But – I have used it several times and think it's an AWESOME side hustle to try out.
6. Rent out your car via Turo
Turo is pretty interesting, because it's basically in the same realm of Uber in terms of "ride sharing". The difference is that you are literally renting out your car instead of driving someone else around! It's the AirBNB of cars.
Don't worry – Turo provides insurance for anyone who rents their car out to users.
7. Become a virtual assistant
Are you an organized person? Can you answer emails and do some light excel work? Maybe schedule out some social media posts? Being a virtual assistant might be a cool side hustle for you.
I can tell you from personal experience that a lot of online entrepreneurs need virtual assistants (I'm almost in the market honestly).
8. Social media management (for small businesses)
This is seriously no joke! A big part of the work I do online is providing marketing services for small businesses. If you have a big Instagram or Twitter following that you love managing, why not offer to provide that service for small businesses in your area?
You'd be surprised how many mom and pop shops want that aspect of their business taken care of but just don't have the time to do it.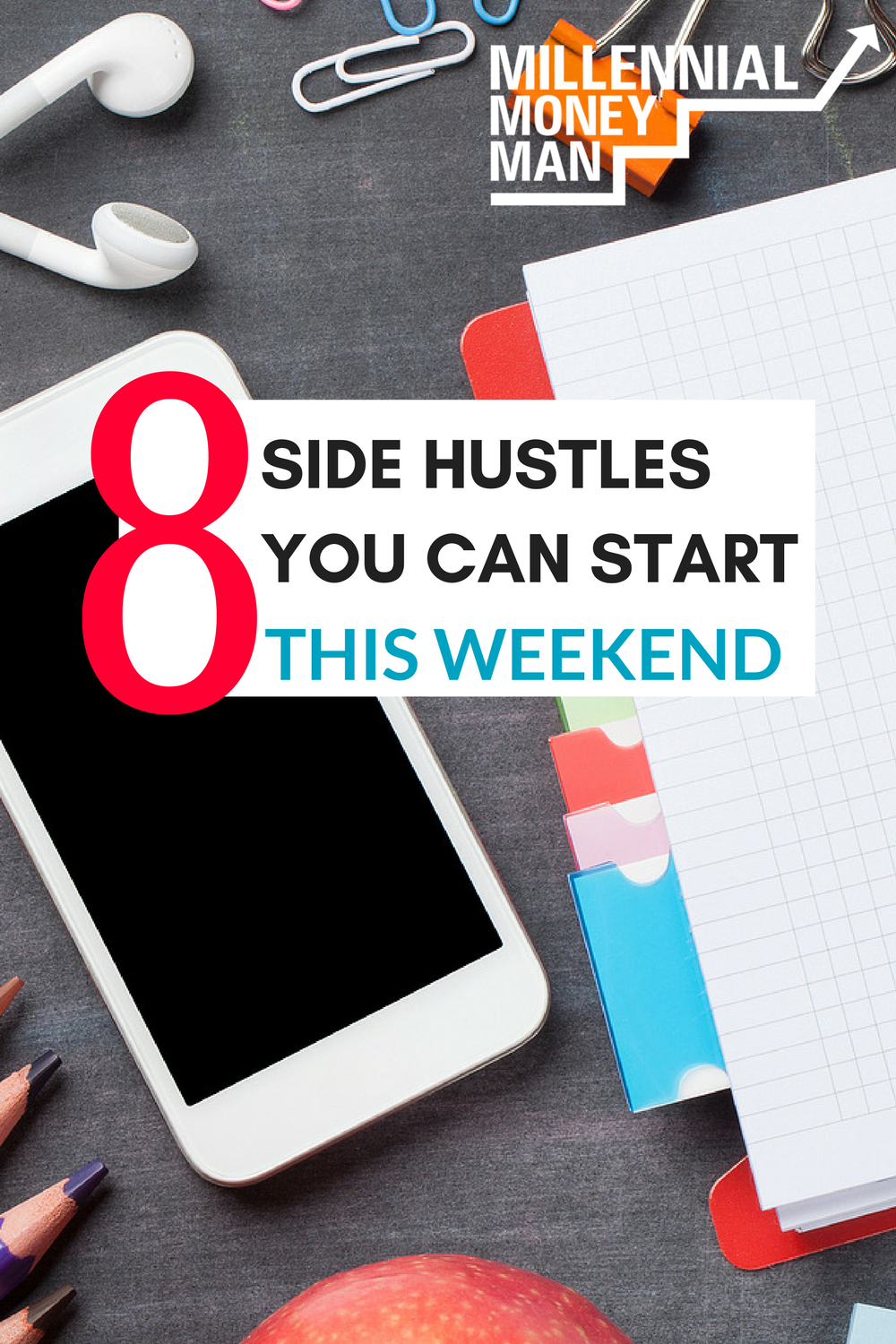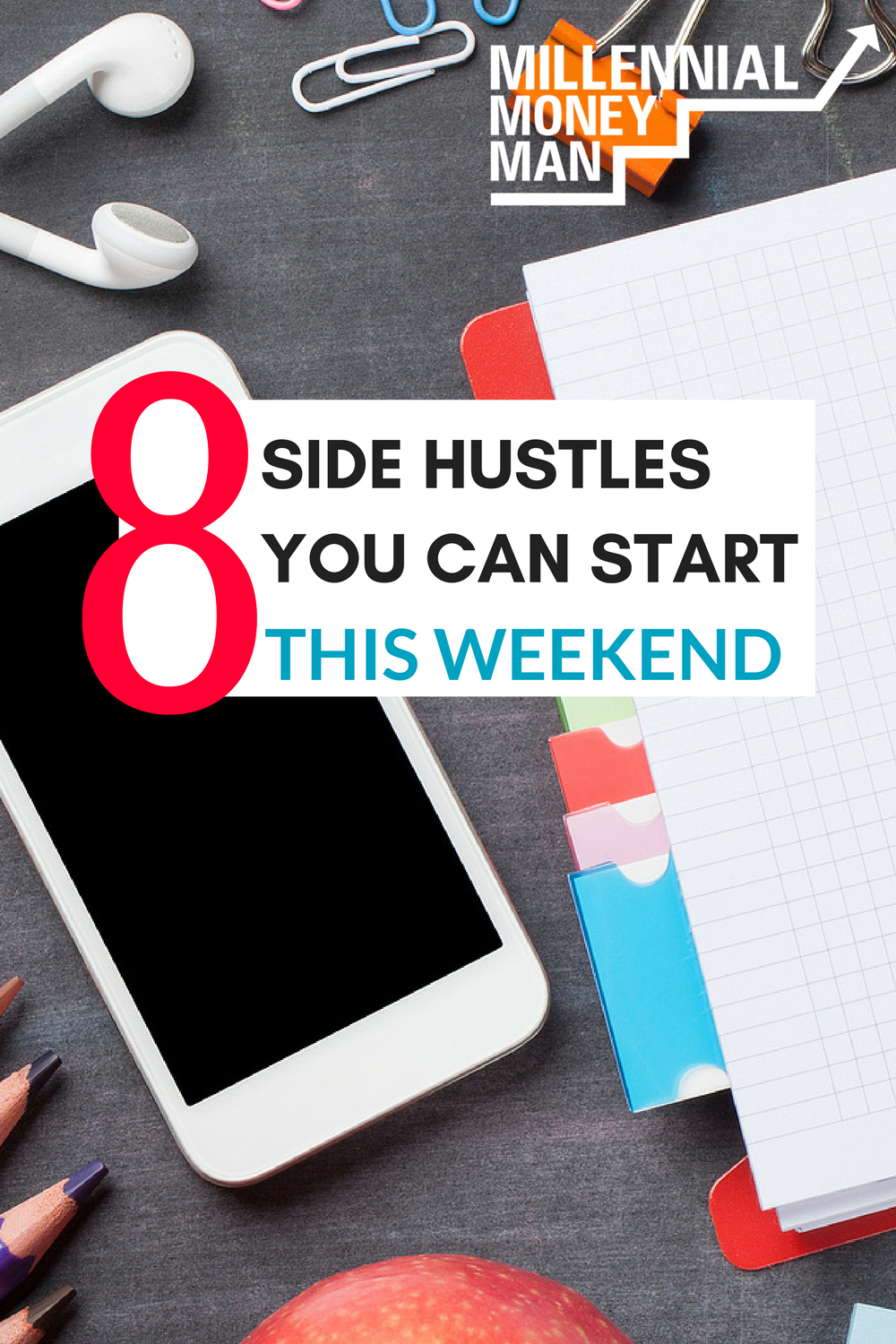 Just…do something.
Side hustles don't have to be complex to make money. Sometimes just offering to do something  that other people don't want to do can be lucrative. Also – please please please don't say you "don't have time" to try a side hustle (especially if you enjoy Netflix or video games every night).
If you want to make extra student loan payments or bring in some extra money, you can make the time. Trust me.
Question for you:
Have you tried any of these things before?