Wow. It has been over three years ago now that I paid off my $40,000 of student loans. I haven't thought about it too much in a while, but I still remember how awesome it felt to click the submit button on the final student loan payment (or what I thought was the last one…I messed up the amount and had to make a 2 cent payment a little while later haha).
It's weird how life has changed since then. I made that last payment at my in-law's kitchen table (we were renting from them at the time). Now I'm sitting on the couch in our new house, have a totally different career, and a quality of life that's like 100x better than it used to be.
Honestly, I haven't written about student loans on the site in a while, so I took a little bit of time to reflect on what it was like while I was still paying off my loans. The cool thing is that I realized that the process of getting rid of them was basically the catalyst for all of the success that I've had in life so far.
Here are 8 ways that paying off my loans completely changed my life:
1. I became a lot more confident about personal finance
To be honest, I didn't know a single thing about personal finance before I started paying off my student loans. Everything technical that I had learned in my life up to that point was basically focused on music and teaching.
Money was just one of those things that I hoped would work out when I got older.
That all changed after I realized how exciting that chipping away at my student loan debt really was. It was like my eyes were opened up to this whole new world of actually caring about money! But I was surrounded by people that definitely weren't at all.
That's the entire reason that I started this site. I wanted to nerd out about personal finance, but unfortunately (or fortunately I'm not sure) the only audience I had was my band students. So I started learning and teaching them as much as I could, and gained a ton of financial confidence along the way.
2. I realized that I had more control over life than I thought
From a financial perspective, most people typically zombie their way through lives and just hope everything will work out in the end.
By doing a bunch of uncomfortable stuff (i.e. renting a room from my in-laws, driving a crappy car with roll-up windows, letting my friends pass me up, no vacations, etc.), I learned that I was fortunate enough to be in a situation where I had the ability to change my outcome by changing my behavior.
Once I realized that it was like I had discovered the Matrix or something. I didn't have to just make minimum payments on stuff and driving a new car all of the sudden became an objectively bad choice instead of the right choice.
3. Now I think long-term
Even though I paid off my student loans really quickly, it still taught me that personal finance is a long journey instead of a quick sprint.
As cool as I thought I was for making big payments when I was done, I realized that I was really just getting started.
I didn't know about net worths or that reaching financial independence before 60 was a thing. Back then to me, you were either rich or you weren't. Now I understand that there are multiple steps in the process, and it takes a long time and a lot of bumps along the way to reach your bigger picture financial goals.
4. I understand that small wins matter along the way
Straight up – paying off debt sucks. It's so easy to sit there and look at this big balance (and compared to a lot of people, mine was just a drop in the bucket) and feel like you're never going to get to the end.
That's why it's so important to celebrate your small victories in life.
Every time I made a payment, I celebrated internally (because nobody around me really cared haha) and tried to cherish the moment. Eventually, those small celebrations led to the biggest one, which was the final payment.
5. It created the life liquidity I needed to become an entrepreneur
If I had still had my student loans, I would have never quit my job to run this site. Period. Debt has this crappy way of trapping you into a career or a life situation that you may not be happy with.
Most people don't even know what their interest rates are on their student loans, let alone what kind of doors paying them off earlier can open in their lives. It's insane how much confidence that paying off debt gives you to try new things and take risks that you might not have before.
Related: Destroy Your Student Loans
Paying off my loans gave me the ability to fail at this whole project, even though I didn't. Knowing that I'd at least be able to survive if I totally flopped on my face and couldn't bring very much money to my business actually gave me the courage to go out and make some awesome things happen.
What was the worst that could happen? At least I couldn't default on my student loans, right? 🙂
6. I learned that my story was not unique
When I first started this site, I thought I was some kind of special story. That's when I realized that there were hundreds of bloggers and tens of thousands of normal people that had already done what I had. I had just never been exposed to them because I wasn't part of the personal finance community.
Now I look around online and see so many people that are achieving so many incredible financial feats, and compared to a lot of them my student loan payoff story is a little lame haha.
But the difference is that I understood how I could use my story to inspire tens of thousands. Storytelling is a bit of an art, and fortunately for me, it's one of my greatest passions in life. Within just the last year, this site has reached just a shade under one million human beings.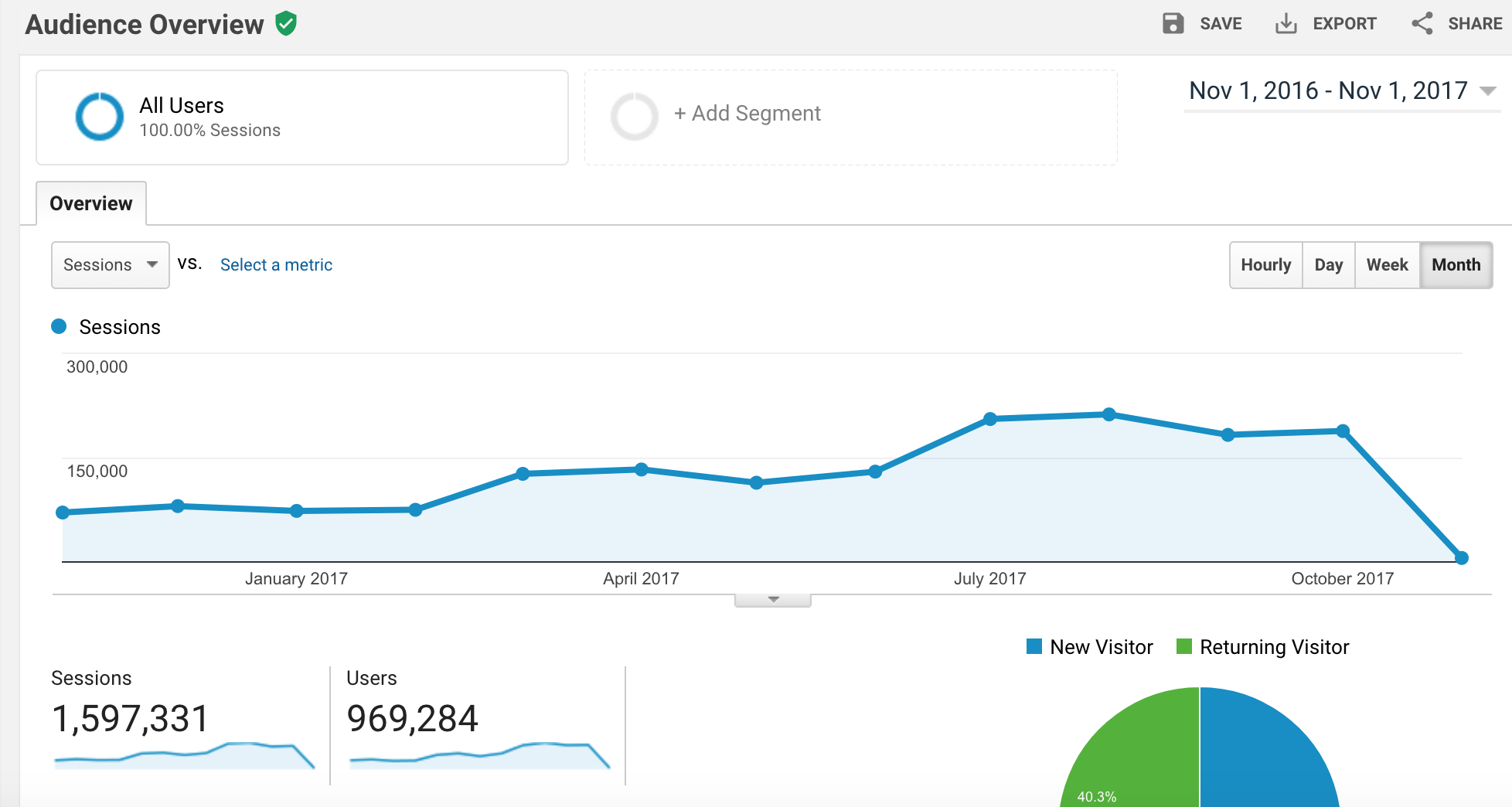 So if you're someone that is thinking of starting a blog or telling your financial story through some other medium, realize that it's how effectively and strategically you convey your message that matters – not necessarily how awesome it sounds from the start.
7. I also learned that my story was NOT normal
And probably the most important lesson of all, I realized that most people will never be able to achieve what I did. Back in the early days, I used to use a tagline of "If I can do it, so can you!"
After talking to thousands of people since the creation of this site, I've realized that I had it embarrassingly wrong. All it takes are one or two stories of people that are completely crushed with debt and have no hope of getting out of it anytime soon to put you in your place.
But getting knocked down a few pegs has actually been one of my largest assets and the reason that the site has exploded recently.
I learned that injecting a message of kindness and non-judgment was what most Millennials who were struggling actually needed. Not some jerk talking down from the mountain and lecturing people about their past decisions.
Millennials are tired of being told that everything we do is stupid (i.e. avocado toast and actually enjoying our lives) or that we were fools for taking out student loans.
Once I figured that out, everything clicked for me and the site.
And to be honest, it's made every day of this whole journey more enjoyable. I take the time to actually talk to people and hear their problems, instead of falsely believing that my way is the only one.
I learned how to listen, which is the most underrated skill of them all.
8. No matter where you are in your debt payoff journey, there's so much to learn
If you're frustrated right now or looking at your debt and terrified to jump in, try to think about everything there is to gain along the way.
I can tell you from experience, being aggressive about paying off my student loans was one of the best decisions I've ever made in my life.