Hey guys! I've got a GREAT guest post today from Fritz over at The Retirement Manifesto (he seriously killed it with this one)!!! I know a lot of my friends are considering selling with the housing market the way it is right now, and this post is a cool how-to on selling your home quickly for more $$$. Enjoy! ~ M$M
~~~
I sold my house last week.
7 days after it hit the market.
For a price higher than my asking price.
Here's how I did it:
7 Steps To Sell A House Fast
1. Have A Plan
My wife and I have had a downsizing strategy for several years. We knew the sale of our home was part of the plan, we just didn't know exactly when it would happen.  Regardless, knowing that a sale is in our mid-term future is the right place to start for a successful home sale.  Think beyond today, and realize where you're heading in the next 2-5 years.  When we were repainting our kitchen 2 years ago, we intentionally chose a color which would be appealing to a broader market, knowing it would likely be on the market before we painted the kitchen again.
2. Think Ahead
One of the keys to selling a house is to insure you're highlighting the positive attributes.   In our case, there were two clear examples of "thinking ahead" that helped sell our house fast.
Example 1: thinking ahead to insure I took a nice picture of our pool last summer, when the pool was open and sparkling blue.  6 months later, when the photographer came, the pool was under a winter tarp.  Needless to say, the summer picture made the listing, and showed one of the "marquee features" of our home in the best possible light.
Example 2:  we started our "downsizing" about a year before we put on the market, and sold a pool table and treadmill on Craigslist.  Thinking ahead, I took a nice picture of our basement rec room while the pool table and treadmill were still there.  For potential buyers, this picture likely helped them imagine themselves playing pool in the basement of  "their" new home.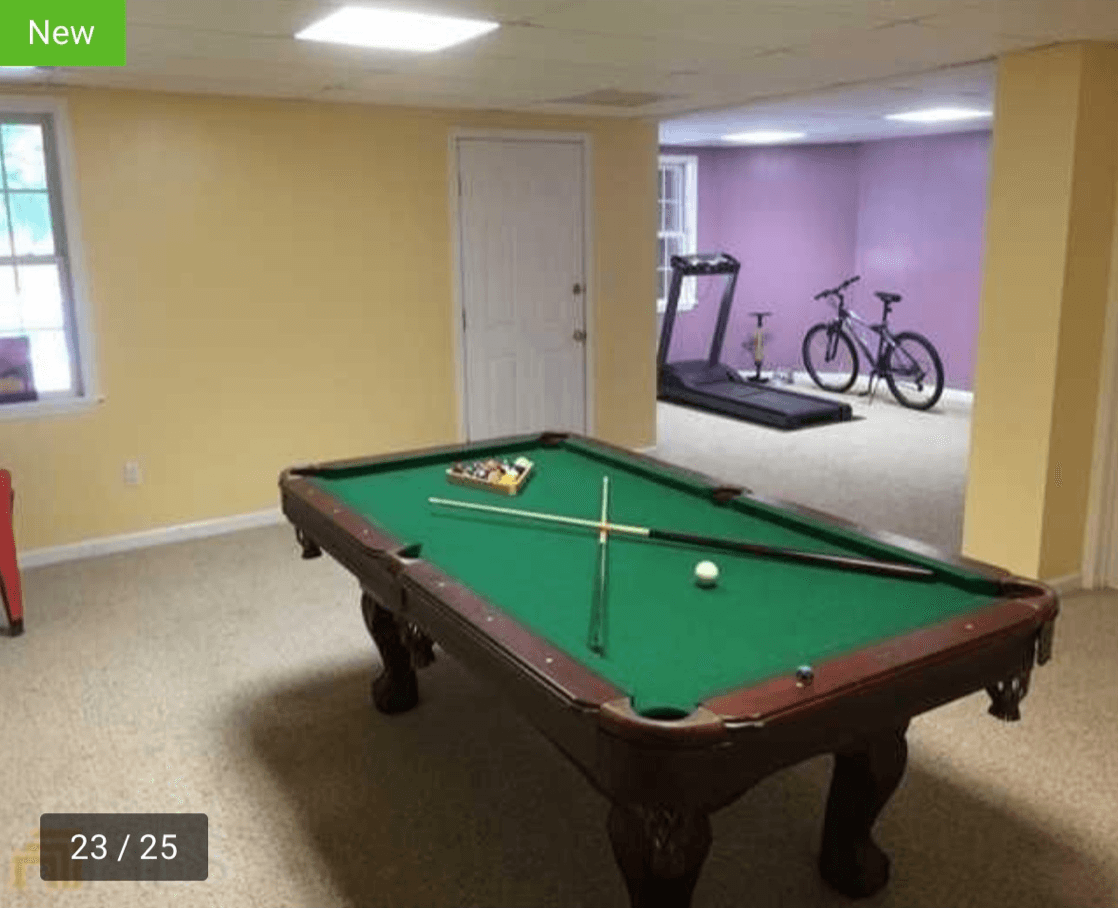 3.Prepare Early
When I knew we were likely to sell our house "within the next 2 years", I started dedicating an occasional weekend to projects to improve areas of our home.  For example, I knew we'd want a GREAT first impression, so decided about a year ago to strip and re-stain our front door.  To really make it "pop", I took the time to put 4 coats of varnish over the new stain.  I also dedicated weekends to repainted our garage interior, doing a massive cleanup and repainting on the barn, stripping and repainting our wrought iron railing, re-staining our deck, etc.  Had I waited until our listing date, I wouldn't have had the luxury of taking the time to do the many projects which helped create a great impression in potential buyers minds.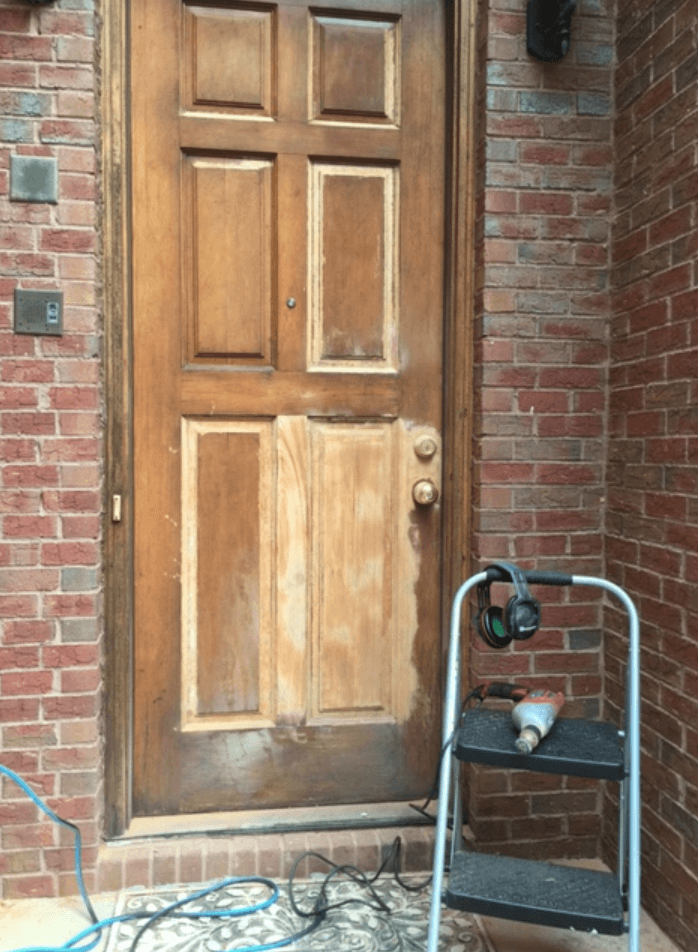 4. Reach Out To Experts
I didn't know the best criteria to select a realtor, so I reached out to someone who did.  After hearing Casey Lewis explain his realtor selection process on a Radical Personal Finance podcast, I reached out to him to do a search of realtors in my area. He found one of the top realtors in the country, and we ended up doing the listing with an absolutely wonderful realtor named Heather Hall of Mark Spain Real Estate.  With something as important as selling your home, don't leave the process up to chance.  Find the best realtor in your area, and listen to what they say.  They know what they're doing.  You don't.
5. Focus On NAILING the "Listing Photographs"
The listing photographs are the key to selling your house.  Once you have the date set with the photographer, don't sleep (if necessary) until your house is as perfect as it's ever been. A realtor friend looked at our listing and said "You can tell the folks who really put in the effort to make their homes shine for the listing photos, and their homes always sell the fastest."  It was certainly true in our case, and it will likely be true in yours.  Don't skimp on getting the house ready for the pictures!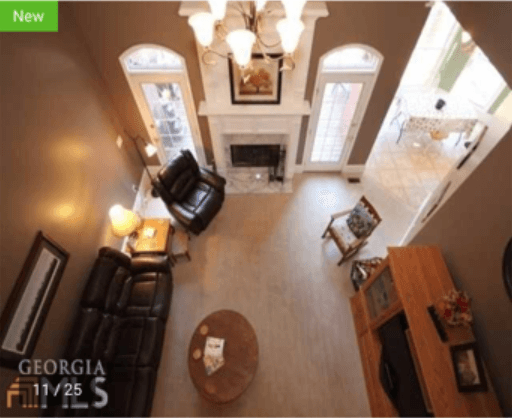 6. Get An Appraisal
At the advice of our realtor, we paid $500 for an appraisal. Content with their estimate of the home's value, we listed the home at a price 0.25% below the appraised value, then had a prominent statement "Below Appraised Value" highlighted in the listing.  In the end, we ended up actually selling it for a price slightly over the appraisal.  $500 well spent, with a great "return on investment".
7. Entertain All Offers
Within 2 days of listing, we had received a "lowball" offer. Rather than dismiss it, our realtor "kept them in play" for an additional 5 days.  When a more serious buyer appeared, she was able to leverage the two buyers against each other into an honest bidding war, which resulting in our final offer coming in over our asking price.  Had we disregarded the initial offer, we would have missed the opportunity to create the bidding war, and received a lower offer as a result.
Conclusion
The success you have in selling your house quickly, at a strong price, is very much influenced by your approach to the process.  By starting early, focusing on improving areas of your home which will attract buyers, insuring the "marquee" features show in their best possible light, being strategic in your price point and relying on professional help, you can positively impact the outcome of your home sale.
If you've recently completed a successful sale of a home, or are considering entering the process, please share any actions you've taken which our readers could benefit from.  By helping each other maximize the returns we're able to generate from our home sales, we can all improve our odds of Achieving A Great Retirement!
Fritz Gilbert is on the path toward an early retirement within the next 2 years.  As Founder of The Retirement Manifesto, he writes with the goal of Helping People Achieve A Great Retirement.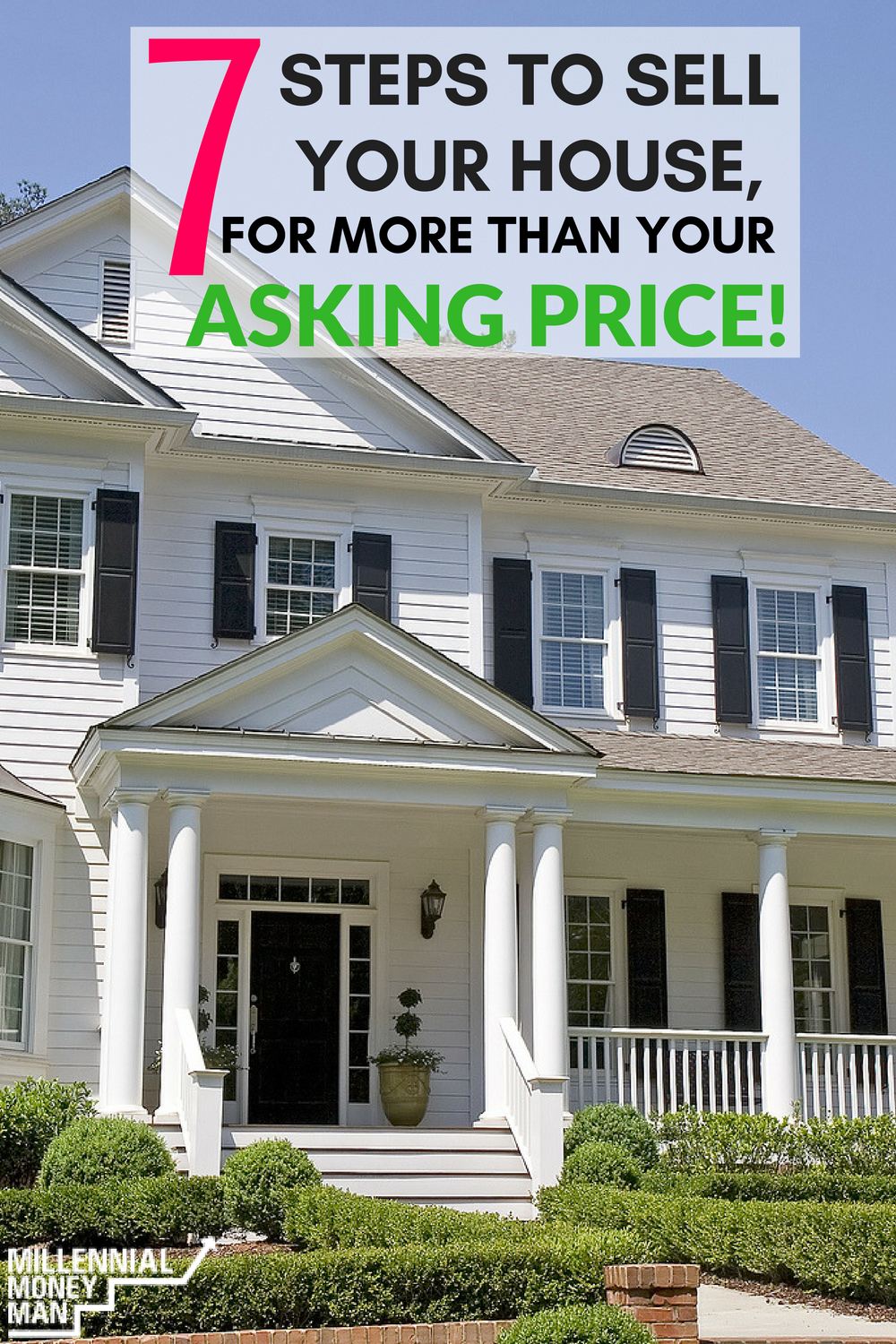 Do you have any cool tips for people selling their homes for the first time? Share them below!