Since starting M$M, I've been really fortunate to build an amazing team to help me support this site. You might see them around from time to time in my FB community, but I wanted to take some time in the next few months to introduce you to some of them. They are all rock stars, living the M$M lifestyle of paying off debt and working towards financial freedom. Up first is my right hand who keeps my life together – my assistant Melissa. She asked if she could share her story on the site, and she crushed it. Hope you enjoy! – M$M
Here's the story of how two millennials, a teacher/part-time minister and a stay-at-home mom, have found a way to live the good life on a limited income. They have four kids under the age of 6, a house, multiple retirement accounts, a well-padded savings account, and very little consumer debt.
No, it's not a joke. Yes, it's me, the not-so-mild-mannered assistant to Millennial Money Man.
No, we don't have trust funds. No, we didn't win the lotto. No crowdfunding, either.
So how are we, two income-capped, vocationally employed people saving money on a limited income?
1. We live simply
Our house is the most extra (aka expensive) thing we have, and we intentionally kept it low-key.
When we sold our first home for a pretty decent profit, we were pre-approved for a lot more house than we needed (and who isn't these days), but we asked the lender to not even tell us what the cap was because we didn't need to know– we knew our financial capabilities and didn't need someone selling us more than we needed. We set our budget for our house and escrow to be right around 30% of our net income and stuck with it.
We have two cars: the family one is a used car we financed (GASP) at a very, very low rate, and the other is the same car my husband was given after high school, a 2003 Honda CR-V that has had more repairs than we can keep track of. That, like our other car, will be driven until it's dead.
We feel, literally, no need to have what "everyone else has." Our home would be called a starter home by many, I'm sure. But, it is where we intend to live for the next 20 years because it fits our needs. We added a door to the upstairs loft to take our house from four to five bedrooms, and we plan on camping out up there until our kids are fully grown.
2. We live frugally
Every frugal person has a few favorite "hacks" to keep their costs low, and with a family the size of ours, Aldi is one of our favorites. With Aldi, we manage to spend $100 a week on groceries, and that is a massive savings. We avoid big restaurant meals (something that is easy to avoid when you have four young kids). For our children's clothes, we buy them either cheap or used. For my husband and I, we buy staple clothing items at discount stores (TJ Maxx, holla!) so we can still look super cool without spending a ton.
There's no cable or sports packages, and the only subscriptions we have are Netflix, Amazon, Spotify, and a gym membership that allows my husband to bring me in "for free." Our hobbies are inexpensive and mostly home-based, and our kids aren't enrolled in every activity under the sun.
I cut my husband's hair and our boys' hair as well. His hair is a source of pride for him, so I bought some good clippers and shears and invested some time learning techniques on Youtube. This saves us a TON on his frequent cuts.
3. We follow the 10/10/80 principle pretty freakin' closely
I'm not sure if this will surprise you or not, but our religious views have a huge impact on our finances. We tithe (giving 10%+ to our church), save 10% (not counting retirement accounts), and we live off of the other 80% (30% of which is our housing expenses).
4. We live differently

We ditched traditional health insurance for Medi-Share two years ago when my husband's school district premiums were going to rival our mortgage. We've since had a baby while on the policy, and we can honestly say it was one of our wisest financial moves since marriage.
We also have two host kids from Vietnam living with us, as has been the case since 2015. They pay a very small rent in exchange for room, board, and food, and we help them navigate American living while they help us with our kids. They are a part of our family, and we have been incredibly blessed to have them (and two more before them) live with us. So, if you're keeping track, we have six kids from newborn to college age, and it is a wonderful type of chaos.
We also, very purposefully, moved CLOSER to our parents. We actually live in the same neighborhood as both sets– just a two-minute drive from both. Grandparent help is the best help because it is FREE and full of love.
Another thing, our major household items have all been obtained unconventionally. I bartered for a custom dining room table and bench by doing a logo design. I've bought large pieces of furniture from thrift stores and given them makeovers, and we've also bought a new couch with cash.
We decorated our living room intentionally to make our hand-me-downs and antique furniture mesh. We have been given quality, solid wood furniture from grandparents. We make use of what we have to the best of our abilities, and we feel no need to replace any of it.
A couple of years ago, we met with a financial planner to establish a solid plan for our future– retirement is our main focus. We have more than enough life insurance in place to provide for our children should something happen, and we are raising them to understand that college isn't the path to everyone's happiness. Should they choose to go to college, we'll help them navigate whatever funding paths are out there, and we do intend on assisting them to a point.
But, our goal is ensuring that we've given them a good financial foundation by showing them how they can live with less, and we also don't want to leverage our financial future for their college education.
5. We travel hack!
I'd say we are intermediate level travel hackers, and we look forward to figuring out how to save even more on future trips. But, so far, we have flown our entire family to Puerto Rico three times and myself to California once, without paying for a single flight thanks to travel hacking. We also got a rental car on our last trip to Puerto Rico for half the price thanks to credit card points.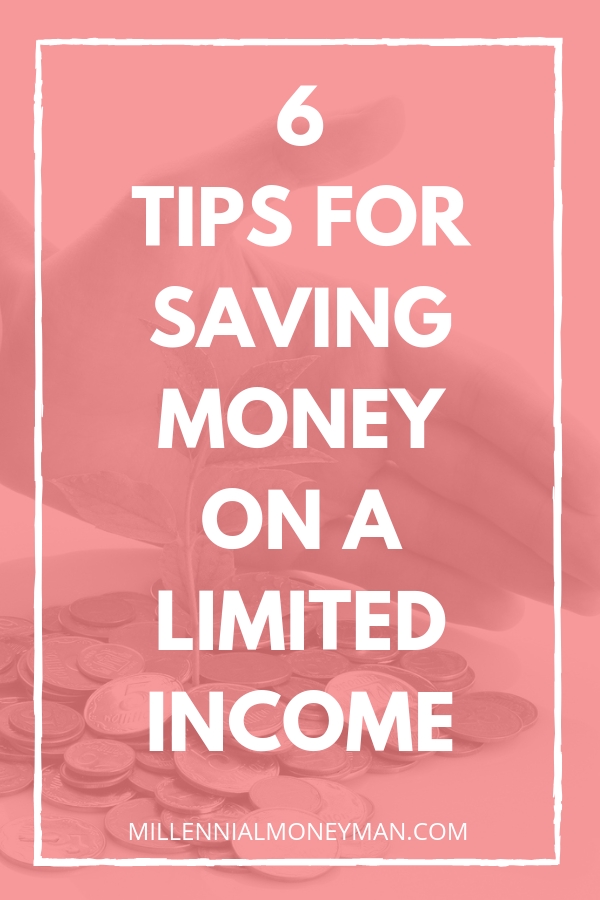 6. We have side hustles!!!!!!
You didn't think that I could work for Millennial Money Man without mentioning the almighty side hustle, did you?
But seriously, my side hustle is doing commissioned artwork. And although he considers both jobs a calling, many people would consider my husband's job at the church to be a side hustle due to the amount of time it consumes in comparison to his teaching job. He also occasionally plays or sings for other events, picking up some "date night" cash. And, in leaner times, he would pick up a summer job to earn some extra money.
We know how to hustle when we need to, and it's been a big part of our financial stability.
The real reason we choose to live this way.
The biggest part of all of this is really simple when you are living your calling– we are super content with, and thankful for, what we have. That is nearly impossible when you are chasing the Joneses or working a job simply because of the dollar sign attached to it.
Many would say that we should find better-paying jobs, but the point of living in your vocation is that you have greater satisfaction when you are doing what you are supposed to be doing. Not only that but working a vocation changes how you look at the work and how you view the income that comes from it. Our income is almost a bonus to the lifestyle we get to live and the blessings that come from the work we do. We're just trying to take good care of the money we get to use.
A very wealthy entrepreneur friend of ours has repeatedly told us "the money will come," and he has been proven right time and again. There is something extra beneficial about the mindset that results from knowing we are doing the work we are supposed to be doing, even if it means having to be a little more careful with how we direct our dollars. And in our book, that is something that money can never buy.